My Father's Day Gift Guide 2018 + Giveaway
|
My Father's Day Gift Guide 2018 + A Father's Day Giveaway
Father's Day is just a couple of weeks away so it's time to start planning how you'll celebrate your dad or the father of your children with a few treats for just him on this special day.
In this post I'll share my current favourite gift ideas that the dads I know would love.
Don't miss the giveaway at the bottom of this post too!
My Father's Day Gift Guide
Grooming gear is a classic Father's Day gift and, in my opinion, you can't go wrong with products from The Personal Barber who specialises in men's shaving subscription boxes that your receive monthly. They also sell some products individually and have an amazing Complete Shaving Gift Set (£44.95) that would make a brilliant Father's Day gift
You get a beautiful faux leather wash-bag from Scottish Fine Soaps filled with all the shaving essentials for a proper shave, including The Personal Barber's signature classic safety razor, luxurious synthetic hair shaving brush, plenty of razor blades and other shaving products like oils or shaving creams etc. The extra contents vary each month. Head down to the bottom of this post for a chance to win a Complete Shaving Gift Set from The Personal Barber.
Many men like nice shower and skincare products too and Father's Day is the perfect day for something a little more fancy than usual. I love the look and sound of LUSH's Dirty Springwash Naked Shower Gel (£9.95) which is a packaging free shower gel with menthol crystals, spearmint oil and thyme oil for a refreshing shower. Great for men and great for summer time! Naked shower gels are double the concentrate of liquid shower gels so should last for twice as long as a regular bottle of shower gel.
The fathers I know all have a sweet tooth so something yummy to eat would make a lovely gift for them. I love Biscuiteers for special event biscuits that make great (and very delicious) gifts. They have lots of biscuits that would be suitable for Father's Day but I especially love this simple I Love U Dad biscuit card (£10.95).
If the man you're gifting loves a drink, why not treat him to a bottle of something that her really loves? His favourite spirit or something exciting and new — or something really fancy like a premium whiskey. 31Dover will have all you need!
For a gift that keeps on giving, go for a Le Petit Ballon wine subscription. They are featuring custom gift cards for wine subscriptions for dads this Father's Day. Le Petit Ballon is great for anyone who loves trying new wines as you get a selection of interesting wines tailored to your tastes delivered to your home each month.
Along with something to drink comes something nice to serve the beverage in. Ever since Mad Men, fancy but masculine glasses have been on my radar for Father's Day and this year, I've spotted these VonShef Brushed Gold Stemless Glasses (£15.99) from Domu.co.uk that look great and are practical too. They can be used for wine, cocktails or coffee — whatever you wish —and the stemless design and robust, shatterproof stainless steel makes them ideal for parents with younger children as they will not break. Great for a Happy Hour drink in the garden this summer! Their double walled feature also keeps drinks hot or cold for longer. The glasses come in a pack of two in a gift box.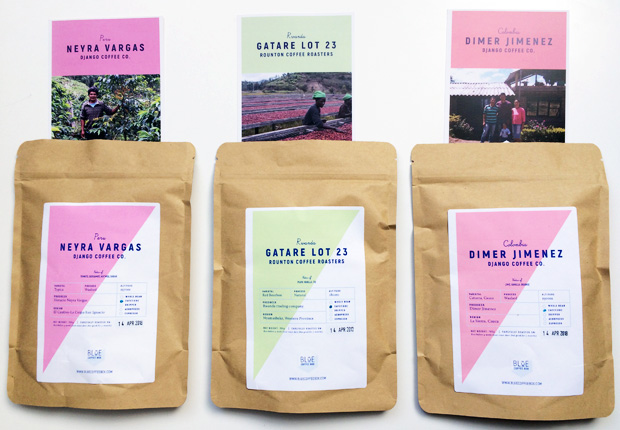 If coffee is something the father you're buying for is into, why not indulge his coffee connoisseur hobby and get him a nice coffee subscription? I love Blue Coffee Box for this and you can choose to buy a one-off gift or a longer subscription. You choose how you want the coffee to be prepared (ground in different ways or whole-bean) and which type of roast you like the best too. Prices start at £7.99.
Something all coffee lovers need in their home is a good coffee grinder so that they can have the freshest ground coffee in the comfort of their own home. This VonShef Stainless Steel Coffee Grinder (£15.99) from Domu.co.uk is a powerful yet compact coffee grinder that is easy to use. It's compact and portable and the stylish stainless steel design looks beautiful and will suit any kitchen. The premuim but affordable coffee grinder can grind and chop coffee beans, nuts, seeds and spices at the push of a button.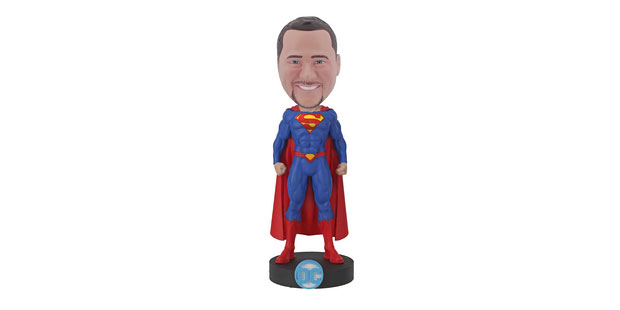 Dads would of course, appreciate something customized, especially if it's a very cool something. Personalized bobble head dolls are miniatures that you can customize to look like your dad. It might sound fancy, but it won't break the bank. Moreover, it's very easy to get one these days. Just send an image of your dad, pick a costume (superhero, baseball uniform — think of what your father likes and does) and add more instructions as to what you want to see in the bobblehead figure.
There is a powerful bond between men and their cars! So, if the recipient of your gift is passionate about vehicles and enjoys pampering theirs, offer them a personalised number plate. These are unique in value because, even though the costs are quite low (have a look here to see for yourself: https://absolutereg.co.uk/cheap-number-plates) but the emotional value is huge.
The secret is finding the right combination of letters and numbers that will suit the car owner. Maybe they also love music, or they are a fantastic father. Finding a combination that highlights one of his qualities is the perfect way to express your gratitude for having them in your life.
Personalised plates don't lose value over time and they can be transferred from one vehicle to another. Actually, you don't even have to own a vehicle to have such a plate, and there's a good chance that its value will increase over time. So, besides making a great gift, you're also offering a long-term investment!
Giveaway: Win a Complete Shaving Gift Set from Personal Barber
For a chance to win a Complete Shaving Gift Set from Personal Barber, enter via the Rafflecopter below. Terms & Conditions apply. UK entrants over the age of 18 years only. The giveaway will end on the 22nd of June 2018. Contents may vary. Hope you've enjoyed my Father's Day Gift Guide!
Some of the brands mentioned are PR samples but it's my choice completely to include them in this gift guide. This post contains sponsored links.