MyVitamins Supplements For Pregnancy Review
|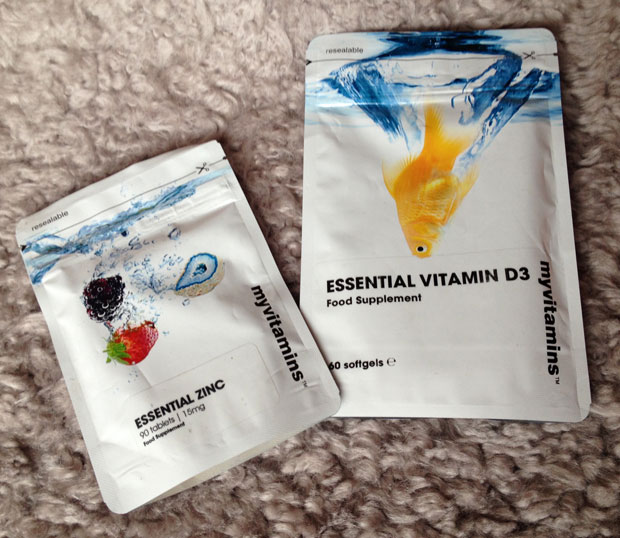 MyVitamins Supplements For Pregnancy Review
MyVitamins sell a huge range of different kinds of supplements for all kinds of needs. They've recently added a Pregnancy category and so far there are two products available that they recommend for pregnancy. They are Essential Zinc and Essential Vitamin D3.
"Ideal for expectant Mums, this range will support your health and nutrition needs before, during and even after birth. "
When you're planning to get pregnant and then when you are pregnant, it's important to make sure you get all the nutrients you need for a healthy pregnancy and a healthy baby. Looking after yourself will help you have an easier labour and help you cope with the demands of a newborn too. If you're breastfeeding, it's also really important to ensure you get all the nutrients needed for your baby to grow well.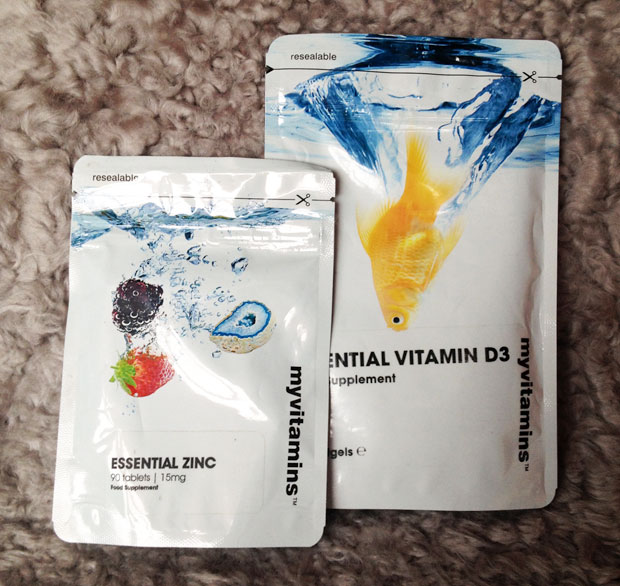 Our bodies need zinc for the production, repair and functioning of DNA so it's important to get enough zinc for the particularly rapid cell growth that occurs during pregnancy. Zinc is an essential mineral that also helps support your immune system, which is weaker during pregnancy, and helps maintain your sense of taste and smell. It also helps heal wounds. If you don't think you're getting enough zinc from you diet, it's recommended to supplement.
Vitamin D helps to regulate the levels of calcium and phosphate in our bodies which we need to keep our bones and teeth healthy. If you don't get enough Vitamin D when pregnant or breastfeeding, your baby maybe might not get enough calcium and phosphate which can result in weak teeth and bones and even rickets in rare cases. Vitamin D also helps you fight infections and can possibly help prevent diabetes and some cancers.
Vitamin D3 is a fat soluble vitamin that's naturally found in oily fish and eggs. It's also produced by the body with the presence of sunlight. We need it for so many things in our bodies but the weather in the UK and many other countries doesn't provide us with enough sunlight for us to produce it all by ourselves. We need to get extra from food or vitamins. I personally don't eat fish as I'm a vegetarian and I avoid eating eggs too because I don't like them so I definitely need to get my pregnancy and breastfeeding Vitamin D hit from a supplement. Unfortunately for me, these ones from MyVitamins come in gelatin capsules which means I can't have them. I would love it if they could be available in vegetarian capsules too.
It's great to see MyVitamins starting a pregnancy range and I hope to see it expanding with other essential pregnancy vitamins soon — maybe a combined supplement that covers all pregnancy needs and then a breastfeeding one too. That would be great!
See all products on MyVitamins website.
I was sent these supplements for this review. As always, all my reviews are 100% honest and all thoughts and opinions are my own.