NEWS – Hatiban Elephant High Chair
|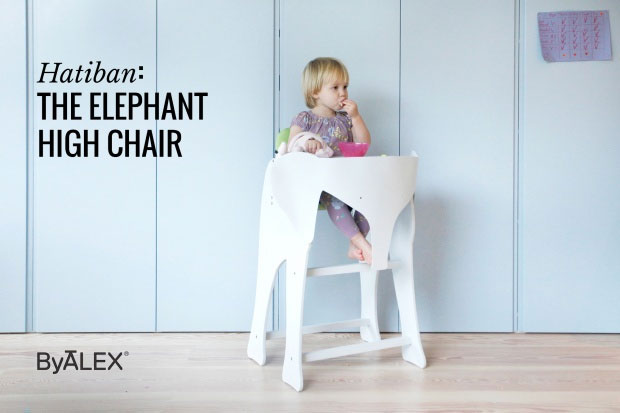 NEWS – Hatiban Elephant High Chair

Alex Swain is the designer who has designed the new, cool Hatiban Elephant High Chair. He's a dad himself and marvelled at how kids learn from their play. That's why he wanted to create this chair that turns mealtimes into a fun adventure.
The traditional high chairs available weren't what Alex wanted and he decided there was room on the market for a high chair that was more fun and engaging for children but also a stylish piece of furniture that parents would love to showcase in their kitchen.
Studies have shown that injecting a bit of fun into mealtimes can encourage children to sit at the table for longer and eat more healthily because they are more engaged and entertained.
Play actively promotes social and cognitive development of children and has been proven to help with:
Strengthening motor skills
Improving attention span
Hand eye coordination
Focusing on specific tasks
The Hatiban Elephant High Chair aims to get children interested in meal times and stimulates their sense of play and positively associates this with eating. Making family meals a positive experience can be incredibly important for a child's nutritional development and health.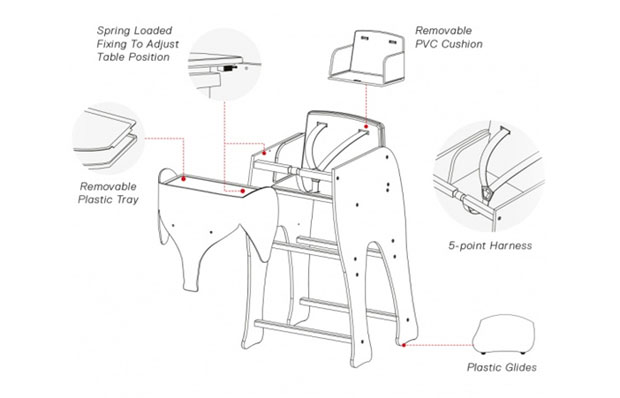 Hatiban Elephant High Chair Features:

Strong. Clean. Adjustable. Comfortable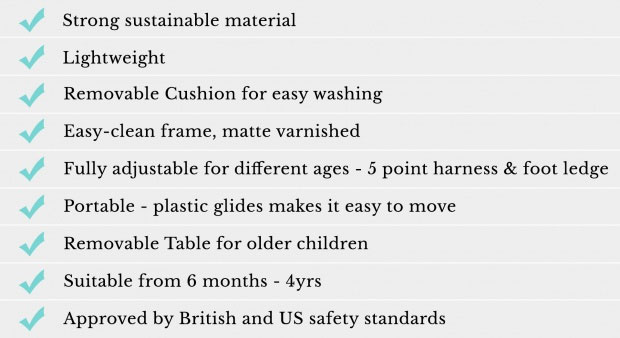 The project started with researching what was already available and defining the best features. Then Alex made several different prototypes and tested the ideas with parents and took in their feedback. The most important elements were strength, comfort and ease of use.
It needed to be lightweight, yet strong and sturdy to handle climbing toddlers. It needed to be useful for several years of a child's life and therefore be adjustable The table is removable so that you can use the chair for a bigger child.
Easy cleaning was also an important factor to consider and the wooden frame is coated with a matte varnish that is easy to clean and the plastic tray is completely removable so is very easy to wash.

For extra fun, there's a selection of stickers with various facial expressions that you can personalise your Habitan Elephant High Chair with.
Alex has been working on this project for two years now, designing, prototyping and working with a European factory. He's now looking to order the minimum quantity of 100 chairs and cover the costs of the expensive moulds and he needs our help.
"We developed the Hatiban High Chair to be the most practical, robust and beautiful high chair around, and now we want to share it with the world."
To find out more about the campaign and help Alex, please see this page for more information.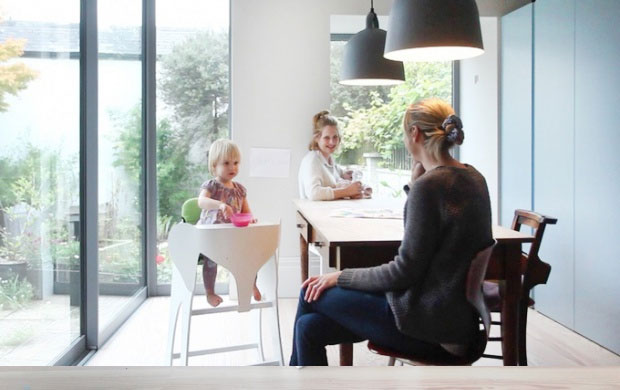 Hati Ban – what does it mean?
"In Nepali, 'Hati' means elephant and 'ban' means forest, so I named this product HATIBAN. But why elephants? Like us, elephants are family focused. They are highly intelligent mammals who use tools to improve their lives. Their large floppy ears and long trunks make them iconic and fun for children of all ages. The product design was also inspired by my brother's love for elephants and I hope it will inspire your children to dream of many adventures to come." Alex