Nimble Babies Milk Buster Baby Bottle Wash Review
|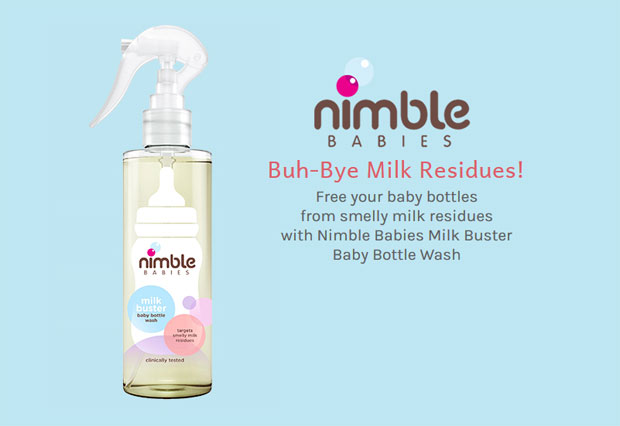 Nimble Babies Milk Buster Baby Bottle Wash Review
This is an updated post to celebrate that Nimble Babies Milk Buster is now available to buy from JoJo Maman Bébé. My video below is also a new addition!

The Milk Buster Baby Bottle Wash is the first product by Nimble Babies Limited. It's a washing up spray specifically designed to break down milk fats and proteins in baby bottles. Over time, milk residue from formula, cow's milk and breast milk can cause cloudiness and unpleasant odours in bottles and the milk proteins just love to cling onto surfaces like plastic. Of course, bacteria love milk and that's what can cause the smells. Sterilising alone is not enough because that only kills germs and bacteria but if there are still residues left, they can grow back quickly.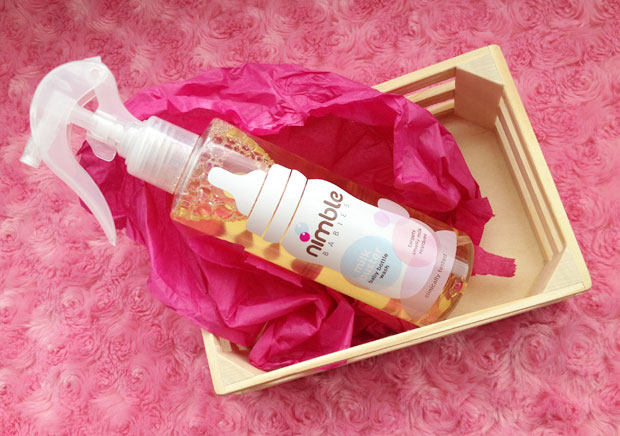 Normal washing up liquid is made to be tough on grease and stains but Nimble Babies Milk Buster Baby Bottle Wash has been developed to get rid of every little bit of milk residue in your baby's bottles and cups. It's been proven to be better at removing milk residues than regular products in an independent study and 10 out of 10 mums would recommend it to their friends.
It's also been proven to be as mild as water and is made from kind, plant-based ingredients and does not contain any SLES, dyes or fragrances. It's gentle and sulphate-free just like baby bath products and it even contains a special odour absorbing ingredient that gets rid of milk smells rather than masking them. You can tell that the founder Von Sy is a chemist!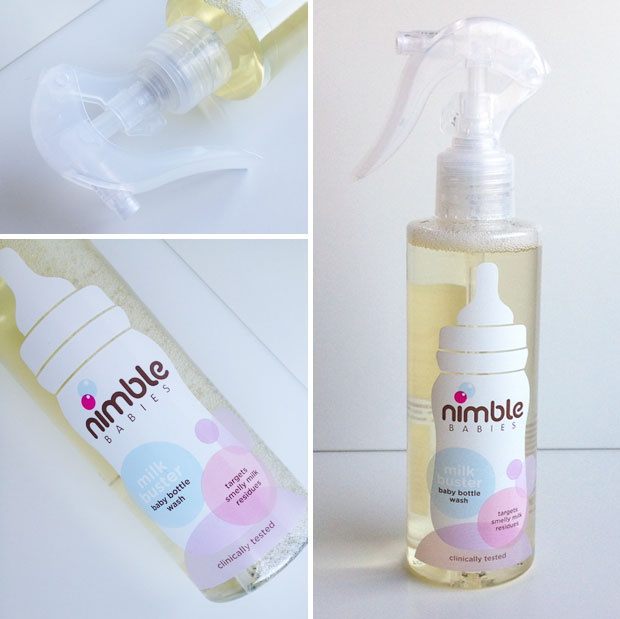 The product is really easy to use. You just add some warm water to the bottle, then spray twice with the Milk Buster and wash with a bottle brush. You can also spray directly into the teat to get into all the nooks and crannies which is really easy with the very well designed, high quality spray nozzle.
The Milk Buster doesn't lather like normal washing up liquid and the scent is stronger than my regular kind but that's mainly due to the spray function causing some to disperse into the air, making it more noticeable. It cleans bottles really well and leaves them clear, shiny and odour free without any residues at all.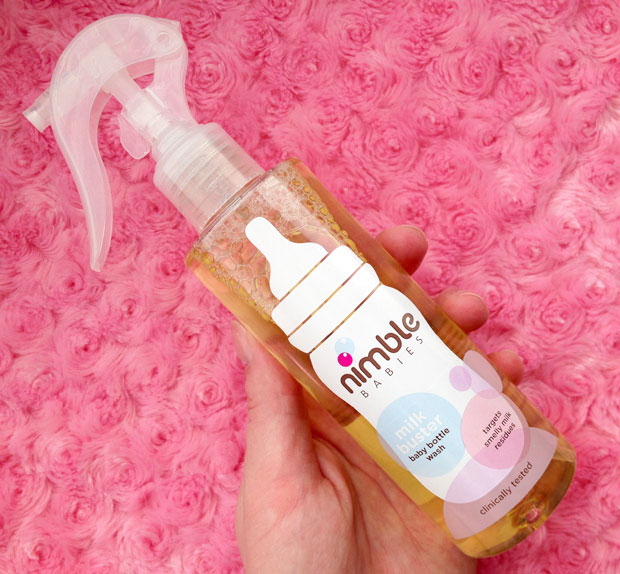 I love that it's made from completely safe ingredients derived from sugar, amino acids and coconuts and that it's specifically designed to be used on baby products. A little goes a long way and I'm sure our bottle will last us a very long time. I really like the design of the bottle too — it's very stylish!
A 200ml bottle that will last about two months (depending on how many bottle you go through) costs £5.99 and is available from Amazon, JoJo Maman Bébé and some pharmacies.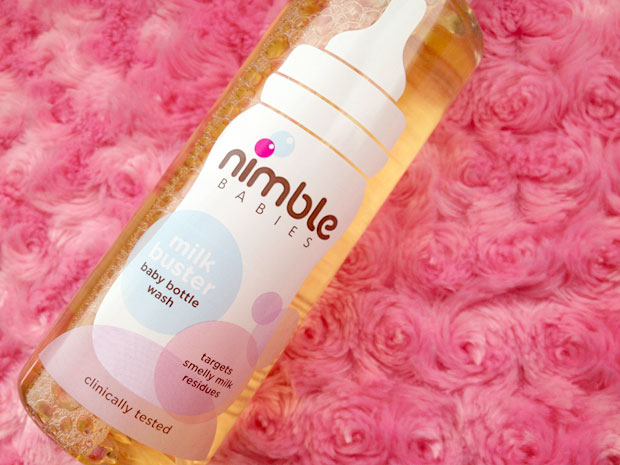 We were sent a bottle of this product to try for this review. As always, all my reviews are 100% honest and all thoughts and opinions are my own.