Nûby Simply Flip-It Beaker Review
|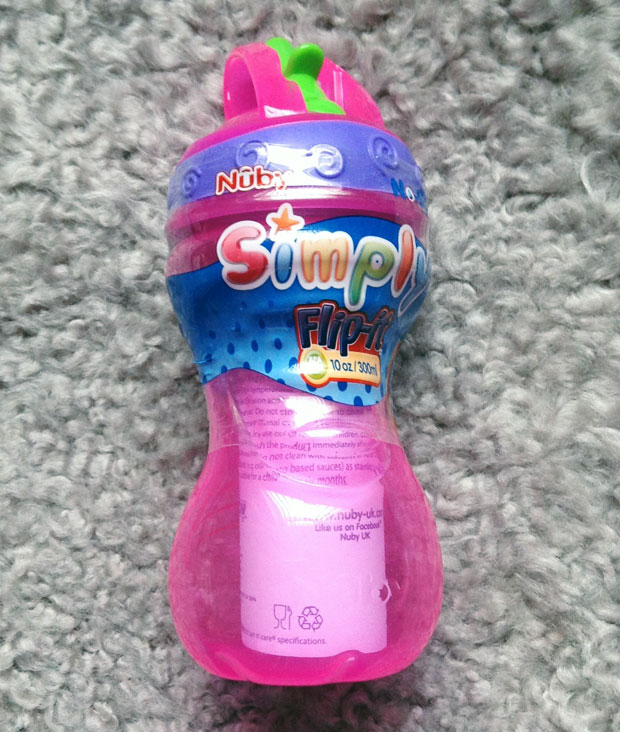 Nûby Simply Flip-It Beaker Review
This is our newest water bottle — the Nûby Simply Flip-It Beaker. It's a fun and bright bottle with a clever straw that flips out and back in again when not it use.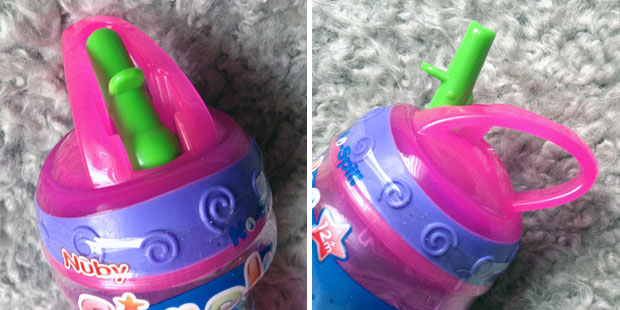 The straw on the outside is made from hard plastic and has a little lip on it that makes sure the straw does not go too far into your toddlers mouth to avoid gagging. I love this little detail! This bit of the straw is bite resistant, too. The bit that the straw folds into can also be used as a carrying loop.
On the inside, the straw is soft and flexible. It detaches for easy cleaning and can be popped in the steriliser, too. It's an easy-flow straw that my 15-month-old has no problem drinking from. The beaker is recommended from 12 months+ and I think this is a perfect guideline.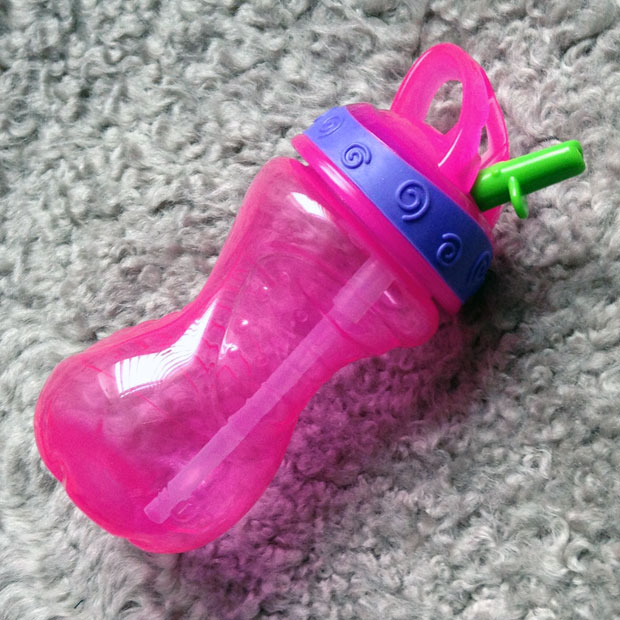 The BPA-free beaker is nice and large — 300ml — which is perfect for a busy toddler who gets thirsty from all the running around. It's got a curved shape and textured surface meaning it's really easy for small hands to hold. My daughter loves it — I think she's attracted to the bright colours. I'm very happy with it too and have been choosing this one a lot to take water for my girl when we go out.
The only thing I would add is a bit more coverage for the straw to protect it from germs when we're out. Other than that, this beaker is perfect! It's a proper bargain too at only £2.00 (usually £2.99) from the Nûby website.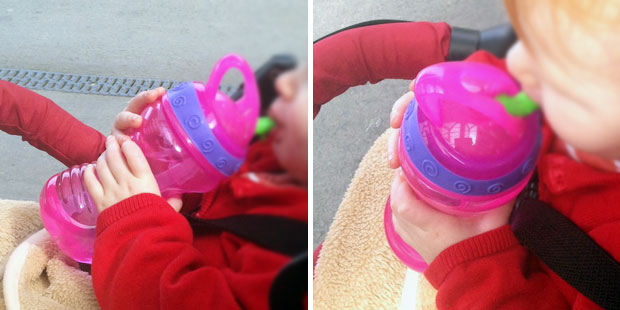 We were sent this bottle for this review. As always, all my reviews are 100% honest and all thoughts and opinions are my own.