Organix Goodies Mini Space Cheese Bites Review
|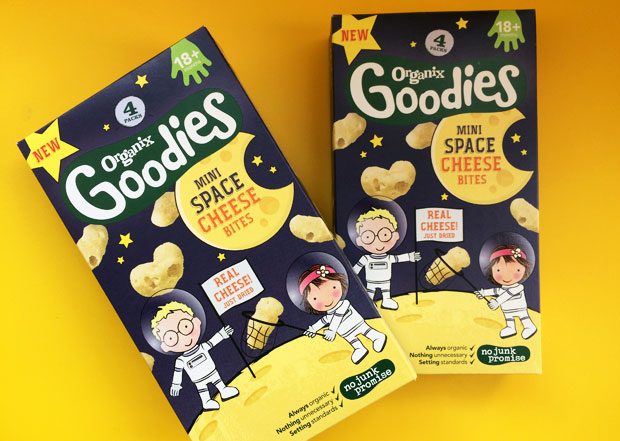 Organix Goodies Mini Space Cheese Bites Review
My kids love snacks and they love cheese — like their mother! — so I was excited when I heard of the new Organix Goodies snacks, Mini Space Cheese Bites.
These new snacks are made from delicious fresh organic cheddar cheese that has just been dried into a crunchy snack. This means they don't need to be kept chilled and that your little one can enjoy a healthy cheese snack anywhere at any time. It's a really clever idea and a wonderful solution to enjoying cheese on the go!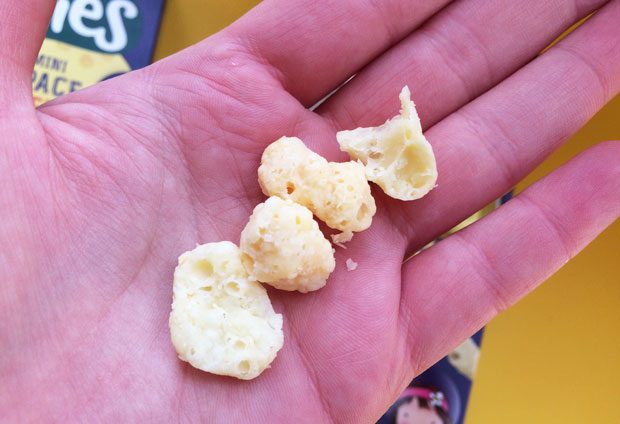 My two older girls, aged 5 years and nearly 3 years, both love these new cheesy snacks as a little something to eat when we're out or as part of my eldest's packed lunch.  The space theme is fun too — each little cheese bite has a unique size and shape and resembles mini craters from the moon. Of course, they also come with the Organix No Junk Promise so that you can be confident that the snacks you're giving to your little ones are healthy.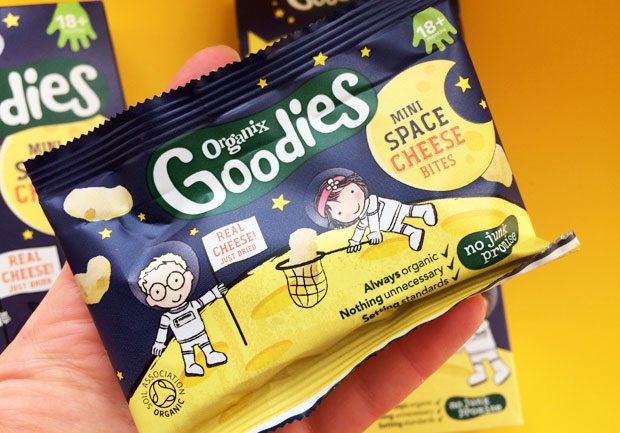 You can find Organix Goodies Mini Space Cheese Bites can be found in the baby and toddler aisle of the supermarket (and Boots!) and cost £2.49 for a pack of 4 portion sized bags. They are suitable from 18 months and beyond.
Samples provided for this review. As always, all my reviews are 100% honest and all thoughts and opinions are my own.