Introducing The Tommee Tippee Ultra Bottle
|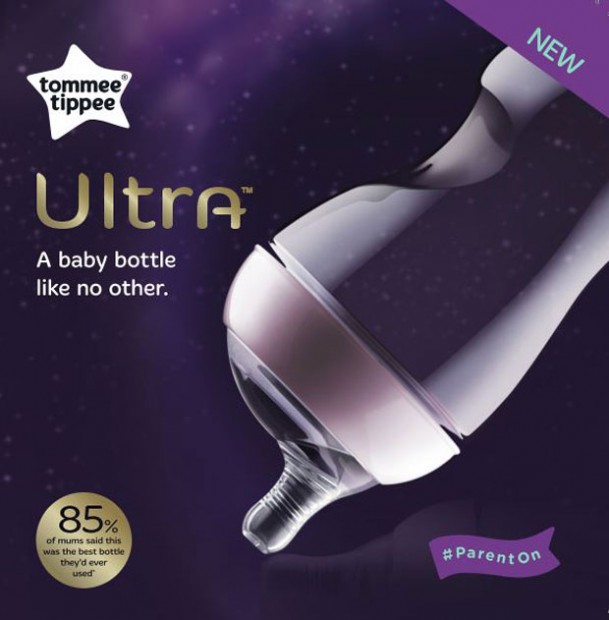 Introducing The Tommee Tippee Ultra Bottle
Tommee Tippee have recently launched a brand new bottle and it's a baby bottle like no other. As a parent-to-be or a new parent, there are many decisions to make and many products to choose from. Tommee Tippee thinks you shouldn't have to worry about what baby bottles to choose so they have designed a bottle that has it all — The Ultra.
The revolutionary bottle has been developed with a group of top baby feeding experts and by that we mean real mums, dads and babies because they're the ones that know the most about actual feeding.
In an independent trial, an amazing 85% of mums said it was the best baby bottle they had ever used!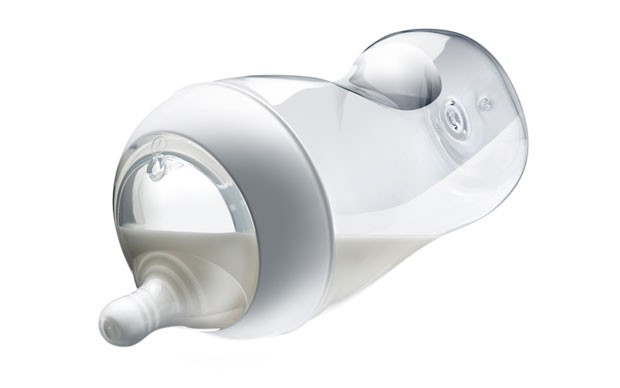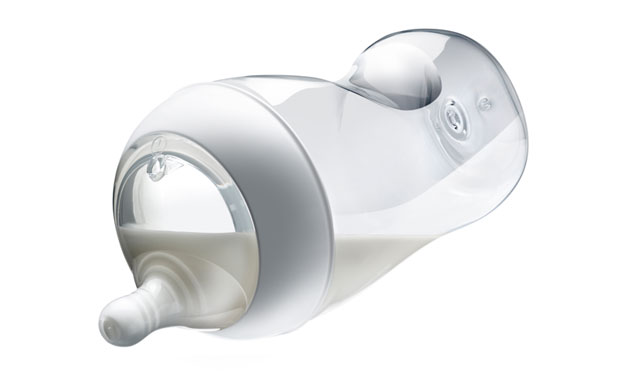 Here are the three reasons why:
The Natural Latch

—

The Ultra bottle has an extra wide neck that offers the baby a more breast-like shape to latch onto. The teat is made from super-soft, high grade silicone which allows the teat to move in multiple directions replicating the way the breast and nipple works and the natural feeding action of breastfeeding. Because of this, it makes it easy to switch between breast and bottle when using the Ultra bottle.
The Secure Seal

—

A unique contour zone has been built into the Ultra teat and this forms a perfect match to your baby's open mouth. The zone allows your baby to form a secure seal around the teat which helps reduce air ingestion which in turn reduces the risk of discomfort, wind and colic. It also helps prevent messy drink dribbles and makes the feed more comfortable.
The Perfect Flow

—

The innovative, cleverly designed angled teat on the Ultra bottle provides a more comfortable, upright feeding position for your baby as the milk flows down the bottle evenly right to the end of the feed.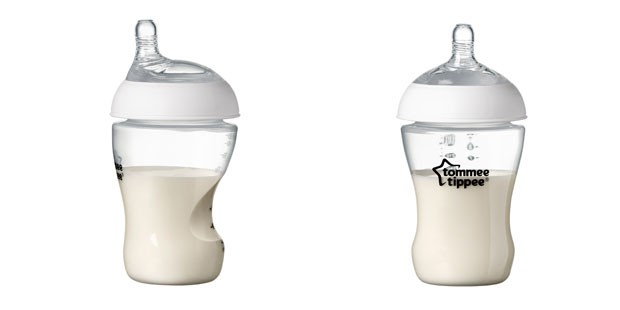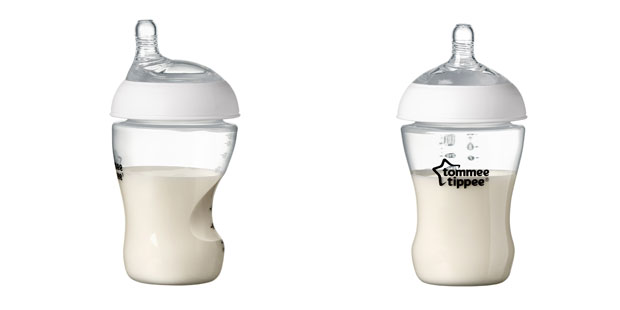 "For the ultimate latch, seal and flow. Ultra delivers it all."
The Tommee Tippee Ultra Bottle For Our Family
We're expecting our second baby in early May and I can't wait to try this bottle with her. Just like I did with my first baby, I'll be breastfeeding and also offering expressed breastmilk in a bottle from an early age as I think this is the best way to avoid problems with getting your baby to accept a bottle further down the line.
The Tommee Tippee Ultra bottle looks and feels great! It's very breast-like and the teat is so similar to a nipple and is even grooved for an easier latch. Real nipples aren't completely smooth as we all know so this is ideal to avoid confusion and help babies accept the bottle. I don't think we'll have any problems at all with the Ultra and I'm really looking forward to trying it with my newborn in a few months' time.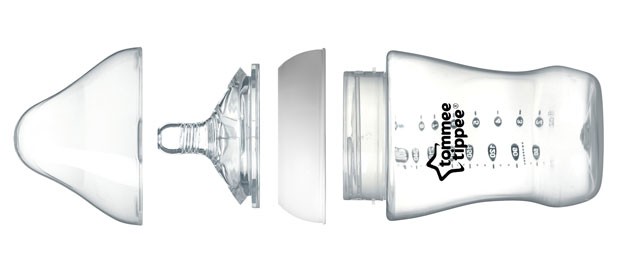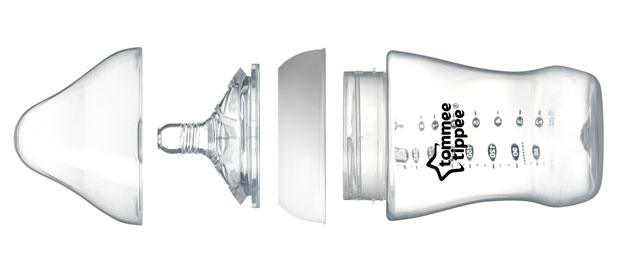 The wide necked bottle appeals to me as a mum too since wide necked bottles are so much easier to clean and fill.
I'll be back with a full review of the bottle when our second baby is here.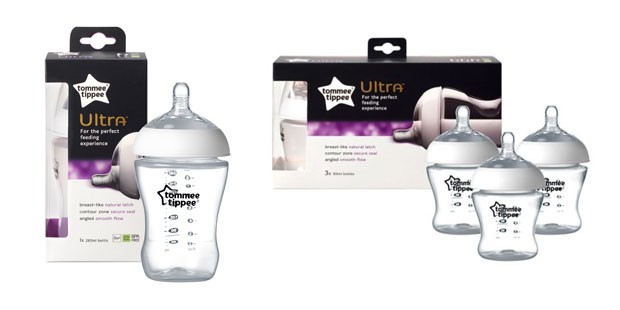 We've been sent a 260ml bottle to try but the Ultra is also available in 150ml which is a great size for young babies. The bottles are available in packs of 1, 2 and 3 in Boots and are priced from £8.99 for a single bottle to £19.99 for a pack of 3.

For more information, please visit Boots or the Tommee Tippee website.