OXO Tot Perch Booster Seat With Straps Review + Giveaway
|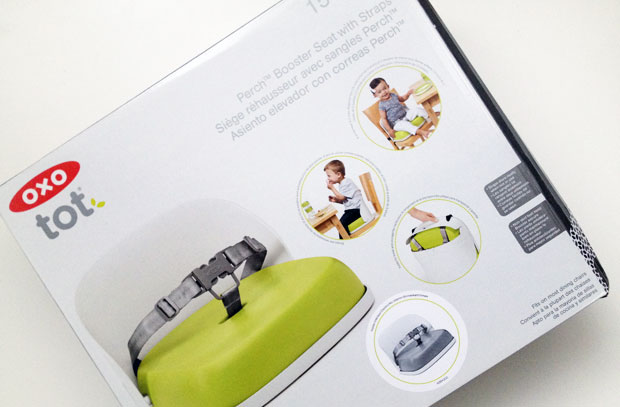 OXO Tot Perch Booster Seat With Straps Review + Giveaway
Sometimes you find yourself in a place where there's no highchair for your toddler or young child or maybe you don't have room for one at home or don't want to have a chair that doesn't fit the rest of your dining set. Then, a booster seat is a great thing to have.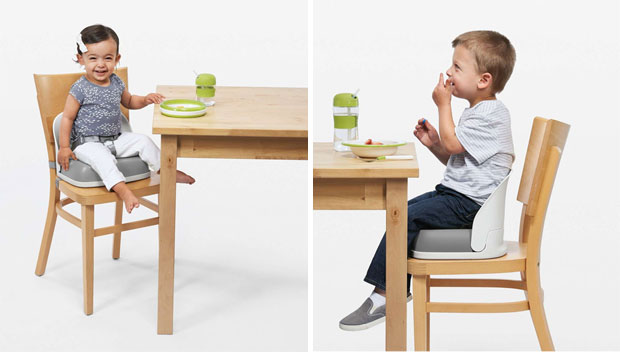 We have highchairs for both our daughters, but when we visit family or friends, there's usually not one available for us to use.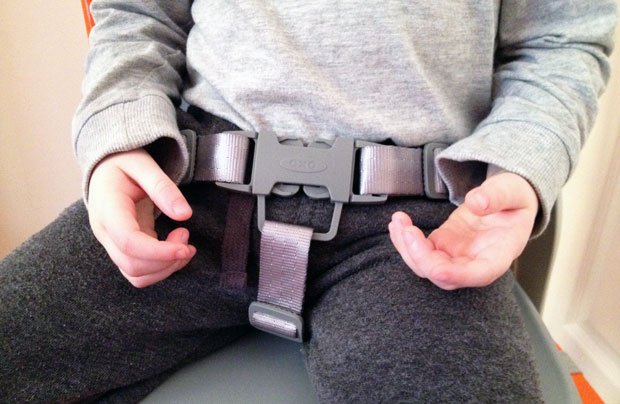 The OXO Tot Perch Booster Seat makes sure your little one can reach the table at meal times. It's suitable from 15 months onwards and has a backrest for support and a 3-point harness for younger children. You can remove these when your toddler has grown into a child but still needs the extra height. That's recommended for children aged 3 years (up to 33 lbs) and above. For young toddlers, I would also use a 5-point harness like this one to ensure they stay balanced.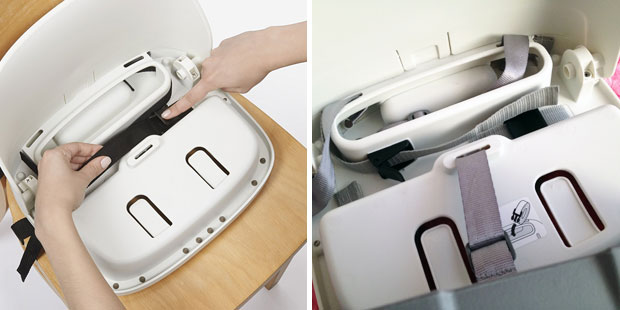 This booster seat can be used on any dining chair and attaches with two straps. At first, I wasn't sure how to tighten these straps to securely fit the seat to the chair, but the grey seat lifts off and then you can easily tighten or loosen the straps and also take the harness off. This keeps all the straps neat and tidy and away from other children.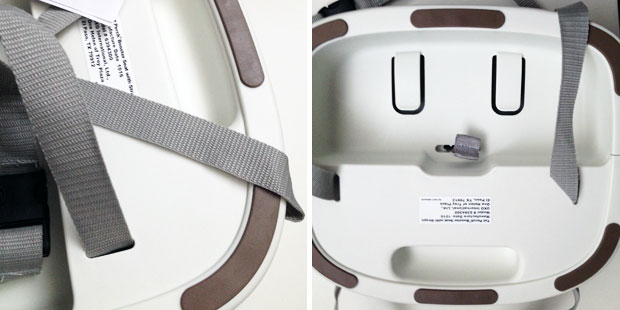 The seat has a non-slip bottom that grips the chair really well. For older children, you can just put the seat on a chair without attaching the straps because the grips are so secure and older children have good balance and coordination.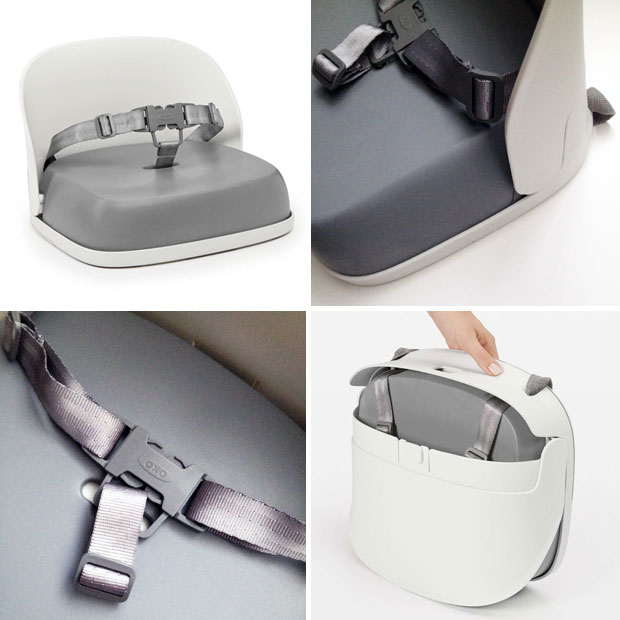 The seat folds up quickly by pressing the button on the back and folding the backrest down towards the seat. This is great for travel and makes the booster seat compact for storage. The grey cushion is easy to remove to wipe clean and then fit back on again. The harness and any extra harness can be stored inside the seat, under the cushion. There's a carry handle on the bottom of the seat which makes transportation easier too.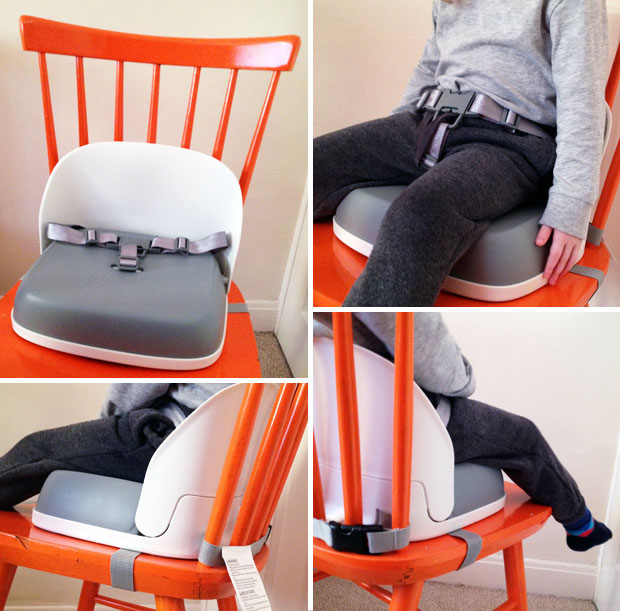 As always with OXO Tot products, you don't just get a practical and useful product, but also one that looks great and has been designed well. This booster seat looks very stylish and neat with the straps securely tightened to the chair and would look good in any modern home. The grey shade is a new option that will complement most homes and styles. I also love that the grey seat is slightly cushioned to ensure a comfy place to sit. My three-year-old loves her new booster seat! She still wants to be strapped in because she thinks it is fun!
Buy yours from Amazon.co.uk or from the OXO Tot website. It's also available in Green or Taupe. You can also enter my giveaway below!
Giveaway:
For a chance to win an OXO Tot Perch Booster Seat in Grey worth £40, enter my Rafflecopter below. Terms & Conditions apply. UK entrants only. The giveaway will end on the 10th of February 2017. One winner will be chosen randomly.

a Rafflecopter giveaway

We were sent this item for this review. As always, all my reviews are 100% honest and all thoughts and opinions are my own.