Oxo Tot Sippy Cup, Training Cup & Flip-Top Snack Cup Review
|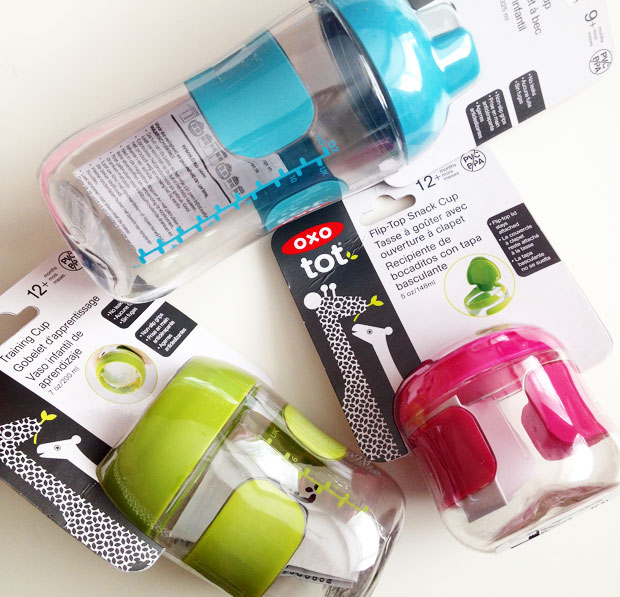 Oxo Tot Sippy Cup, Training Cup & Flip-Top Snack Cup Review
We've got some new toddler bits from OXO Tot — two different types of cups and a snack pot. My daughter loves her water so having plenty of water cups/bottles for her is essential to us.
This 325ml Sippy Cup in Aqua is a large, spillproof cup suitable from 9 months onwards. It's easy to hold thanks to its non-slip grips and it has a dimple in the lid to make room for small noses. It's transparent so that you can easily see how much you have left. The cup has a leakproof valve which releases pressure for comfortable sipping and that can easily be removed for easy cleaning.
A great thing about OXO Tot Sippy, Straw and Training Cups is that their lids are all interchangeable so you can mix and match however you want.
This cup is BPA, phthalate and PVC free and can be washed in the top-rack of the dishwasher. It's also available in Green and Raspberry.
The lid is really easy to take off and put on for quick refills and easy cleaning. It's a great bottle that my daughter loves and so do I. The larger size is great for older toddlers who drink larger amounts of water. This one holds a great amount for my thirsty girl and is the perfect size for a day out. The only thing missing is a lid/cap to cover the spout when out and about.
It's completely non-spill which is essential to me when choosing cups to use in the house or when out.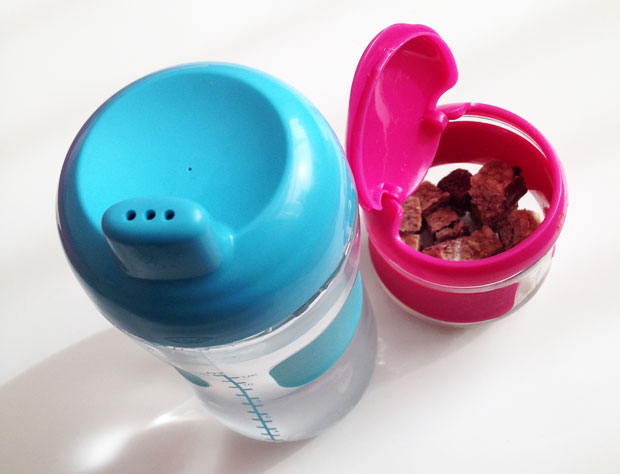 My toddler is definitely a snacker and we use small bowls several times per day to keep her chopped up cereal bars, crackers or dry cereal in. The Flip-Top Snack Cup is ideal for this but also great for snacking on the go as it has a lid. The cup fits 150ml and is a great size for small hands to hold and use comfortably. The flip-top lid provides a generous opening and easy access to the snacks stored inside. Because the lid stays attached, you don't need to worry about it disappearing.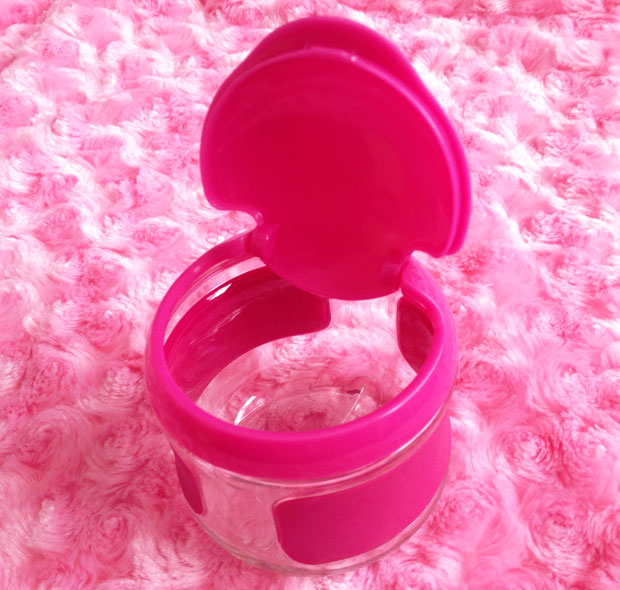 The snack cup is easy for my daughter to use without any help. She can open and close the lid when she wishes. It's suitable from 12 months onwards and is BPA, phthalate and PVC free. I think we'll be using this for a long time! You can wash it in the dishwasher (top-rack) and it's also available in Green and Aqua.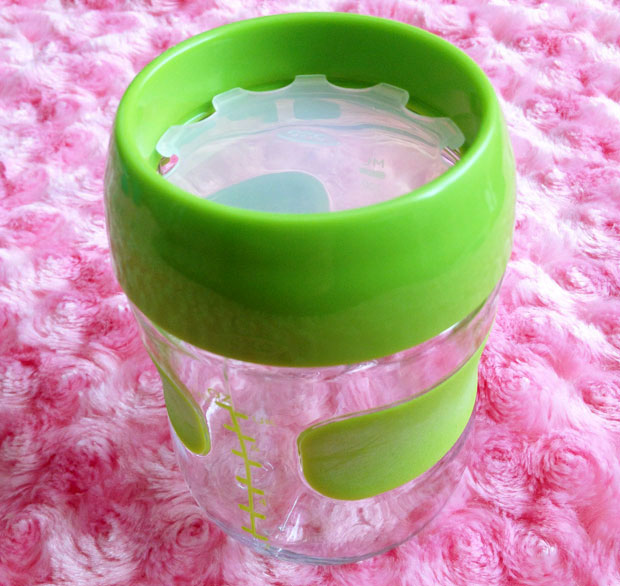 The OXO Tot Training Cup is designed to help ease the transition from sippy cup to regular cup. It's got a translucent lid insert with perforations around the perimeter to control the flow of liquid as your child tilts the cup to drink. This also ensures more gradual spilling and less mess as your child learns to drink from a more grown-up cup. When your child is ready, you can remove the insert and the training cup becomes a regular cup.
The cup itself is translucent and has soft, non-slip grips. The top can be interchanged with the other OXO Tot cups. This cup has a 200ml capacity and is suitable from 12 months onwards. It can be washed in the dishwasher (top-rack) and is BPA, phthalate and PVC free. It's also available in Aqua and Raspberry.
My daughter has not quite mastered using this without spilling but she's getting better. She's quite used to non-spill bottles and sippy cups so this is a transition for her. We use it at the dinner table where it's fine if she spills a bit. It's a great design and I love that you can transform it into a regular plastic beaker once your child can drink properly.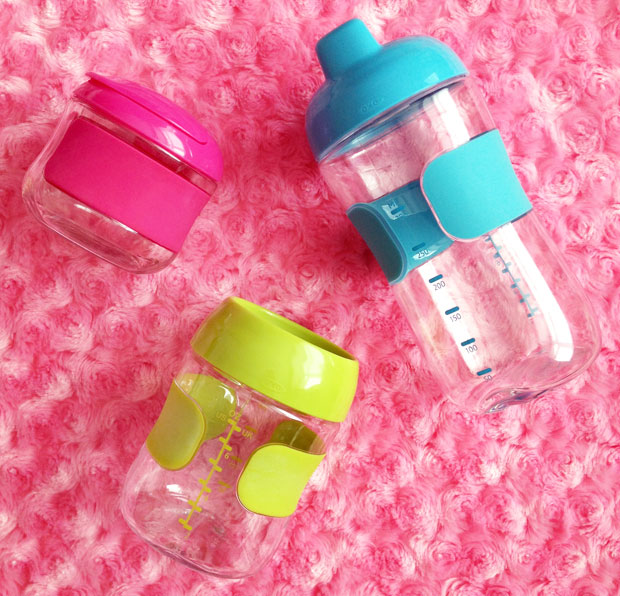 Read more on the OXO Tot website and buy from Amazon.co.uk.
We were sent these items for this review. As always, all my reviews are 100% honest and all thoughts and opinions are my own.