Philips AVENT Microwave Steriliser Review
|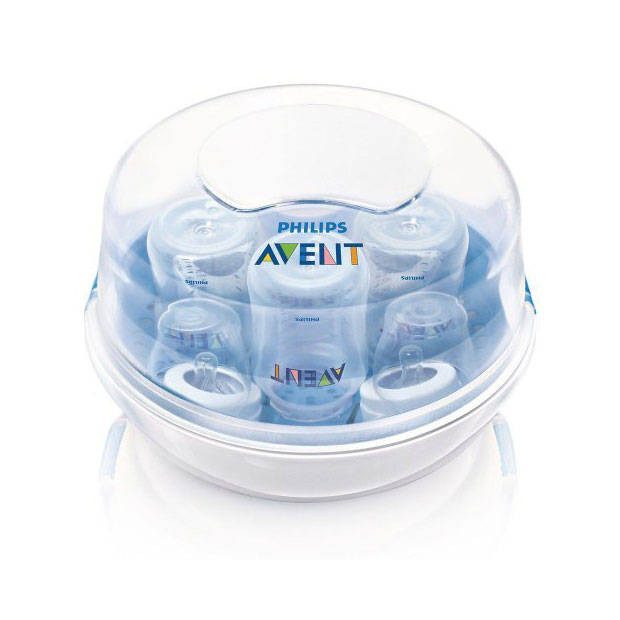 Even though I am breastfeeding my baby, I needed a steriliser for my breast pump and bottles that I use once or twice a week. My bottles are by Philips Avent so I decided to go with the steriliser from the same brand. Here's my Philips AVENT Microwave Steriliser review:
In my microwave it takes 6 minutes to use this, which is acceptable I think. The Philips AVENT Microwave Steriliser is quite big which is good because it means it fits lots of bottles, teats, a breast pump, sippy cups etc, but it also means it will not fit in all microwaves. You need a big microwave for this!
I like that bottles from other brands fit, too, and not just Philips Avent bottles. I use the sterliser maybe once a week and can usually fit everything I need to sterilise. If you use bottles everyday, I would say this fits all your bottles and teats for at least one day.
The steriliser has only got three parts: the bottom, a middle layer with holes in (like a steam basket) and a lid. This makes it really quick and easy to clean and dry.
Overall, I am really happy with the Philips AVENT Microwave Steriliser. It's got all the features that I want from a steriliser and is very easy to use. I bought mine from Amazon.co.uk (most things are cheaper there!) but it is available in most shops that sell baby items.
Check your microwave size before buying this, though! :)