Their Very Own Nearly Grown-Up Cutlery Sets from Viners
|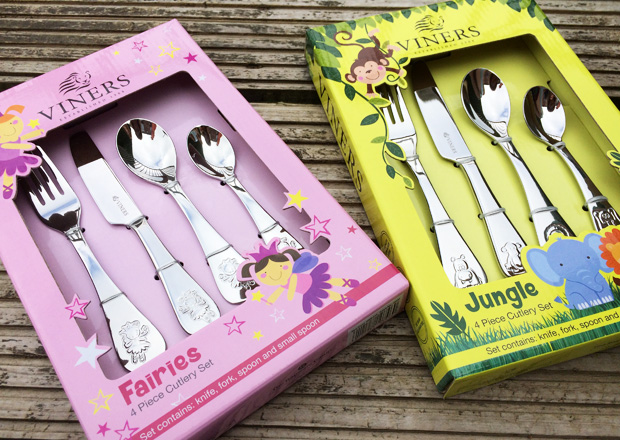 Their Very Own Nearly Grown-Up Cutlery Sets from Viners
Kids grow up so quickly and they often copy their parents and want to be like them and do the same thing as them. It doesn't take long before they start saying things like "I'm not little", "I don't need help", "I'm not a baby", etc. My youngest is growing up even faster that my firstborn as she wants nothing more than to be like her big sister.
They both have something new now that helps them feel at bit more grown up at the tender age of 4 years and 2 years old and that's they're very own children's cutlery sets from Viners that are not baby-ish at all and are as close to adults' cutlery you can get but just a little bit smaller to fit the hands and mouths of children.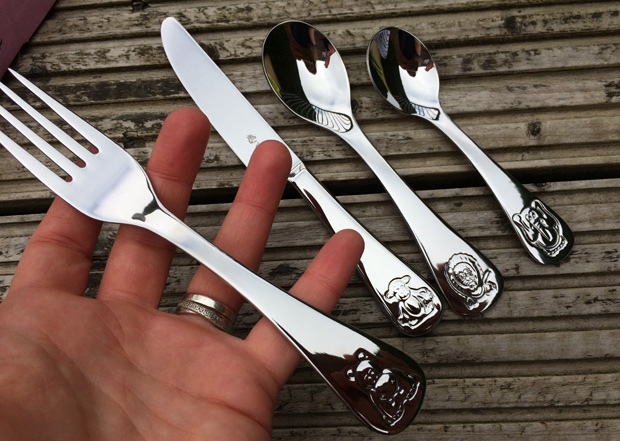 They're a bit larger than other children's cutlery that I've seen — they're somewhere in between toddler cutlery and adult cutlery which is great as it means they can be used for many years. The brilliant high-quality steel with a 25 year guarantee means that they will last too.
The cutlery sets are available in three different designs — Jungle, Fairies and Bertie — and each set contains one table knife, one table fork, one dessert spoon and one tea spoon which is everything you need. They can be washed in the dishwasher which is very convenient.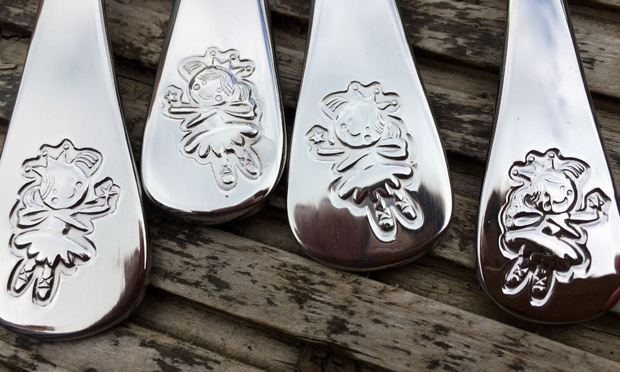 The designs feature cute embossments at the bottom of each handle. The Jungle one has jungle animals, the Fairy one fairies and Bertie teddy bears. They're a cute touch but don't make them too childish for older children at all. I like that there are different designs to choose from so that each child can have their own separate set with a different theme.
My girls love these cutlery sets and they definitely make them feel more grown up! My youngest also has Toddler Cutlery Set from Viners, but more about that in another post.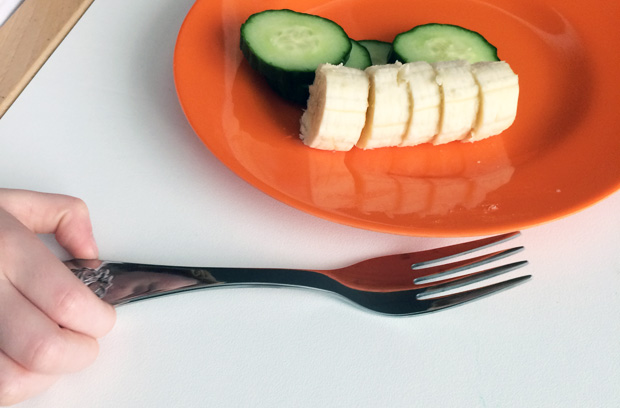 See all the children's cutlery sets from Viners here. They only cost £13 per set which is amazing value for such a high quality product. The cutlery comes in a cute gift box too so a set would make a lovely present for a child you know. As a parent, I would really appreciate a gift like this for my children — one that is useful, fun and long-lasting too.
Samples provided for this review. As always, all my reviews are 100% honest and all thoughts and opinions are my own.