MAM Week – Day 5 Part 1: MAM Dipper Set Review
|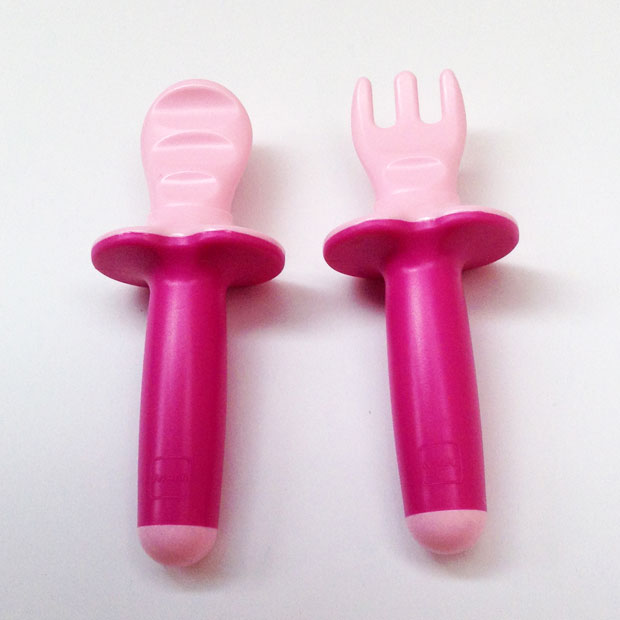 It's day 5 of MAM Week here on A Mum Reviews and today we have two reviews! First one out is our MAM Dipper Set Review.
The MAM Dipper Set is a set of a spoon and a fork perfectly sized for small hands eager to learn how to eat with cutlery. My baby's very first fork! The ridged design makes it easier to scoop food onto the cutlery and for the food to actually stay on! The fork is not sharp (to make it safe for babies) but it is still sharp enough to pierce and hold solid foods like pasta.
The spoon and the fork have safety shields to stop them going too far into your baby's mouth. I really like this feature because that is something I worry about when my daughter gets a bit to excited.
It's great to have a cutlery set like this for babies to learn how to eat with utensils. Having your own spoon and fork makes your baby feel big and encourages them to mimic the behaviour of his or her fellow diners.
My daughter seems to enjoy having these at the dinner table. She doesn't get much food on them, but I always put some on and let her practice getting the food to her mouth. As with a lot of stuff at the moment, she really likes to chew these!
The MAM Dipper Set is BPA-free, suitable from 6 months onwards and is also available in Blue and Green.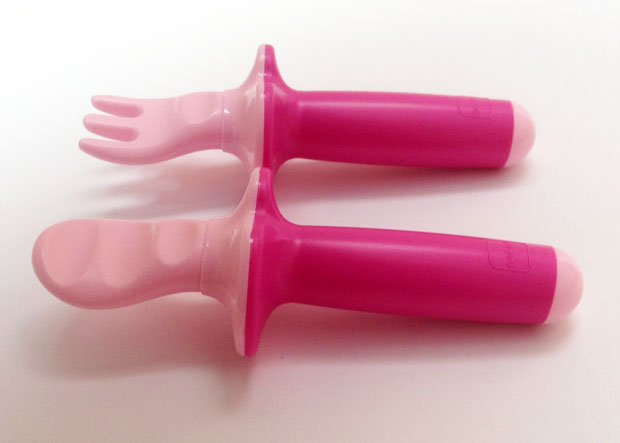 We were sent this set for free to review it. As always, my reviews are 100% honest and all thoughts and opinions are my own.