Tommee Tippee Explora Easy Drink Cup Review
|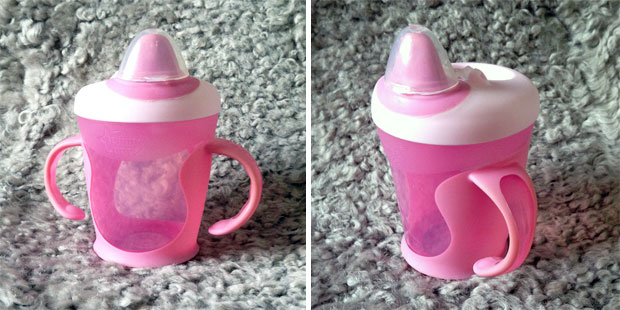 Tommee Tippee Explora Easy Drink Cup Review
The Tommee Tippee Explora Easy Drink Cup is a great cup to move onto after the first stage of learning how to drink from a cup. It's suitable from 7 months+ (to 12 months) but we started using it a bit earlier when we thought our girl was ready. Younger babies might find it hard to sip from the spout at first but will soon learn how to do it. The spout is a unique soft-flex one that protects gums and is easy to drink from when your baby is at the right age.
This cup really is spill-proof — you cannot spill from it no matter how much you turn it over or shake it or throw it. I love this feature because my girl can be a bit wild with her cups! This one is fine for her to use on the sofa or in her cot without worrying about any spills.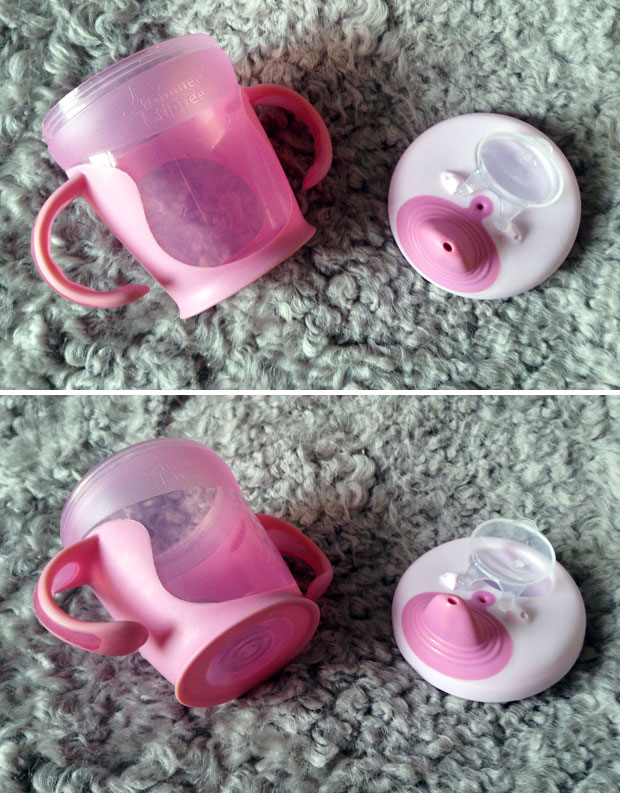 Another favourite feature of mine is the hygiene cover to protect the spout from dirt and bacteria when out and about. The hygiene cover fits into the lid when not in use so that it's never in the way.
The cup is a good size for a baby this age — 260ml — and has easy-grip handles that are nice for little hands to hold.
The Tommee Tippee Explora Easy Drink Cup is BPA-free and dishwasher, microwave and steriliser safe. It's simple to take apart, easy to clean and dries quickly.
This is another great product from Tommee Tippee that we love and use all the time. I bought ours from Amazon but it's available in most shops that sell baby feeding equipment. The cup costs £3.99 and is available in Blue and Yellow, too.