Close Pop-In Brights Reusable Baby Wipes – Review
|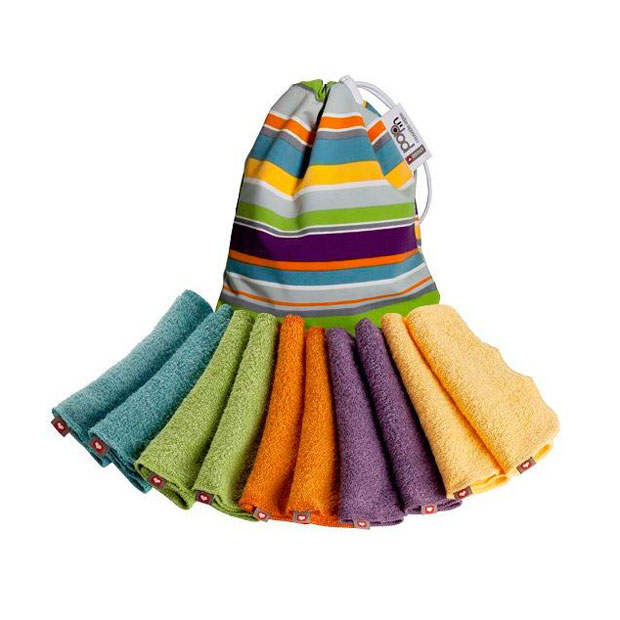 Close Pop-In Brights Reusable Baby Wipes – Review
Update 04/02/2021: I now use cloth wipes full time on my toddler and other children. The new colourway of these wipes are available here. The set mentioned in this post is still going strong too and the wipes are still in great condition even though they have been used for 7 years now. Close Bamboo Washable Wipes are excellent quality and my all-time favourite reusable baby wipes.
When I bought these Close Pop-In Brights Reusable Baby Wipes I never intended to use them for my baby's bottom and I never have. My intention was to use them as little burp cloths. Luckily, my baby was very rarely sick so we never needed an array of muslin cloths.
These small bamboo wipes were perfect for us when our girl was a newborn and a little bit of milk would come back up. If we'd used muslins we would have had so much more laundry to do. These wipes are small so they do not take up much room in the washing machine or when drying (they dry really quickly, too!). They are very absorbent — 7 times more than cotton — and bamboo is naturally antibacterial.
Now that our girl is weaning and creating a lot of mess we use these to clean her face and hands after each meal. They are so much softer that paper towels!
We have used our Close Reusable Wipes daily for nearly 8 months now and they still look brand new. There are no stains from food, the stitching and shape look perfect and the colours are just as vibrant now as they were when they were new. I wash the wipes with whatever load of laundry is coming up — with any colours and at any temperature (up to 60 degrees).
The wipes come with a waterproof drawstring bag that we use separately in our changing bag for any dirty clothes when we are out and about. It's the perfect size for a few pieces of clothing and very handy to have in our bag.
I very much recommend these to parents of babies and small children. They are so useful and the quality is amazing!