Haberman Cow Beaker Review
|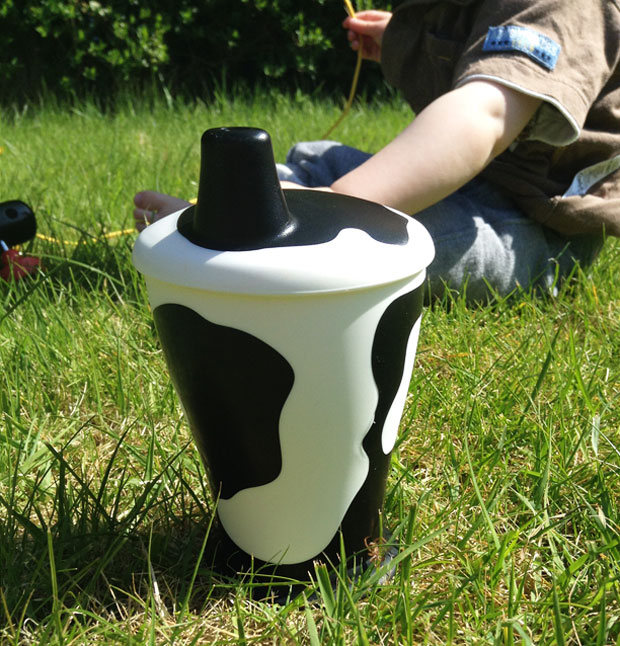 Haberman Cow Beaker Review
This Cow Beaker from Haberman is the big brother of their best-selling and award-winning cow cup. Just like that one, this one also has a fully intergrated leak-proof valve.
I first saw Haberman's cow design at a friend's house and thought it was the most stylish baby/toddler cup I'd ever seen. It's such a nice and minimalistic design but also fun at the same time — the best of both worlds.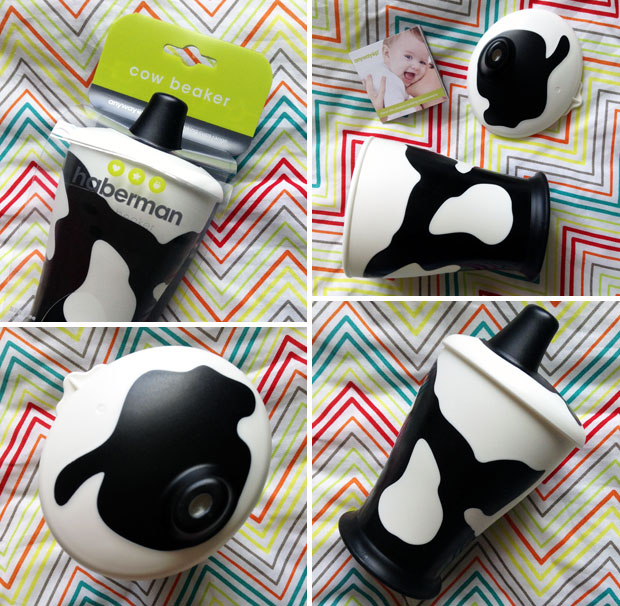 The anywayup Cow Beaker is made of the best materials and tested to the highest standards. It's BPA free and dishwasher (top rack) and microwave safe (without the lid). The beaker is suitable from 12 months+ and is designed to help develop independent drinking skills for the later stages.
The beaker holds 250ml of liquid which is a good size for toddlers. Its shape is narrower towards the bottom which makes it easy for small hands to hold. It's got a wider base to ensure stability when stood up.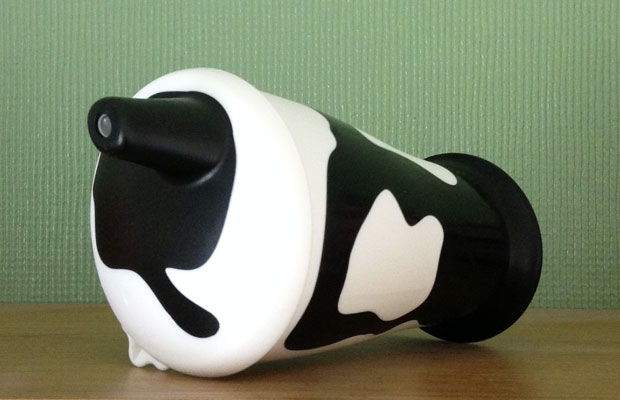 The lid snaps of and clicks on to create a tight seal. There are no more parts — just the cup and the lid — so it's very easy to clean. The spout is easy to drink from yet difficult to spill from. If you turn the beaker upside down, very slowly a drop forms on the spout so it's pretty much impossible to spill a lot which is great for me as a parent.
The beaker washes really well and the white stays white. I always wash plastic items by hand to make them stay nice for longer and our Cow Beaker still looks like new.
I love Haberman products — they are always really cleverly designed and gorgeous, too! The beaker costs around £4.99 and is available to buy from Amazon.co.uk.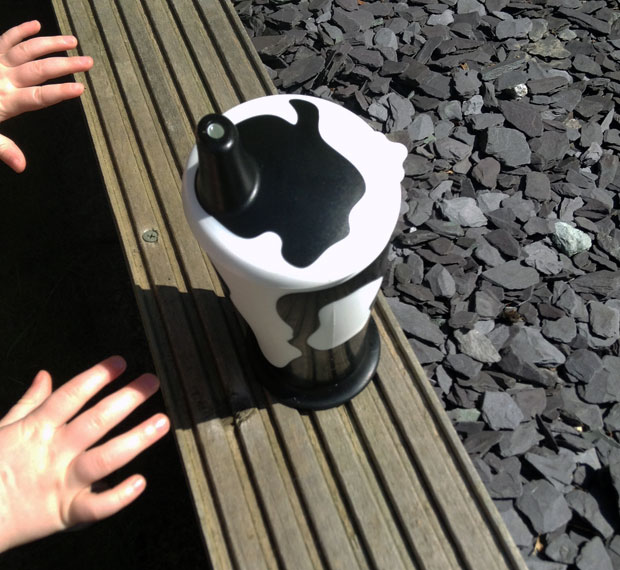 We were sent this cup for this review. As always, all my reviews are 100% honest and all thoughts and opinions are my own.