Little Dish Go Gos Review – Healthy Snacks for Toddlers
|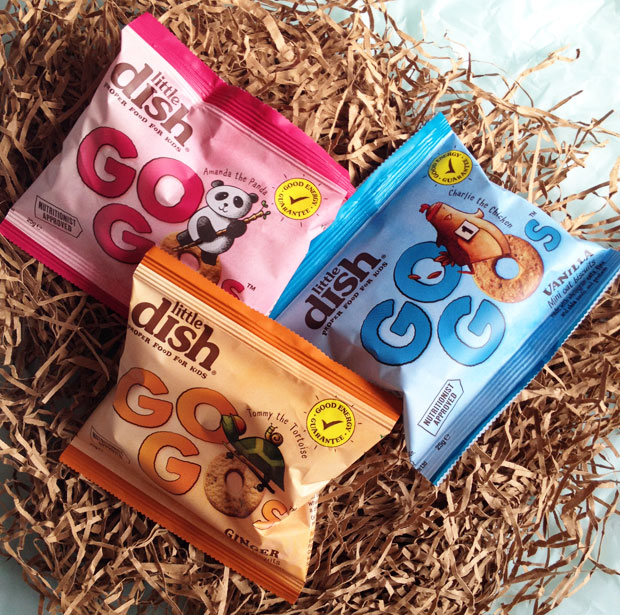 Little Dish Go Gos Review – Healthy Snacks for Toddlers
Introducing the new toddler snack from Little Dish — Go Gos. Little Dish Go Gos are yummy mini oat biscuits made with wholegrain oats, flax and chia seeds and protein, created in partnership with nutritionist and mum Lucy Jones. These natural and nutritious ingredients all help to deliver slow release energy and nourishment to little ones.
Each small bag of Go Gos provides a source of fibre and 3g of protein, which is important for the growth of healthy muscles and bones. Also, Go Gos are made from a wheat and dairy-free recipe. They're full of good and healthy energy — just what toddlers need for their adventures!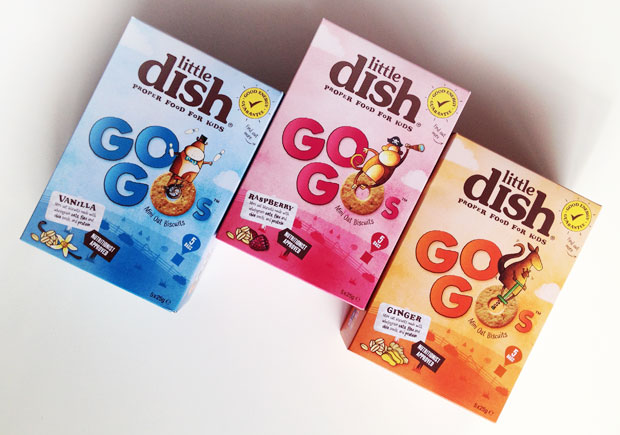 Little Dish Go Gos are available in three delicious flavours — Vanilla, Raspberry and Ginger. You can buy them individually in 25g bags priced at 60p (RRP) or in boxes of 5 bags for £2.50 (RRP).

The raspberry ones have raspberry pieces in them to give a burst of naturally sweet, fruity flavour, the vanilla ones are blended with the finest Madagascan vanilla extract to give a delicate and creamy flavour and the ginger ones contain a pinch of ground ginger to give a lovely subtle, warming flavour. They're all delicious — I've tried them too as I like to know what I'm offering my child. I think Ginger is my daughter's favourite.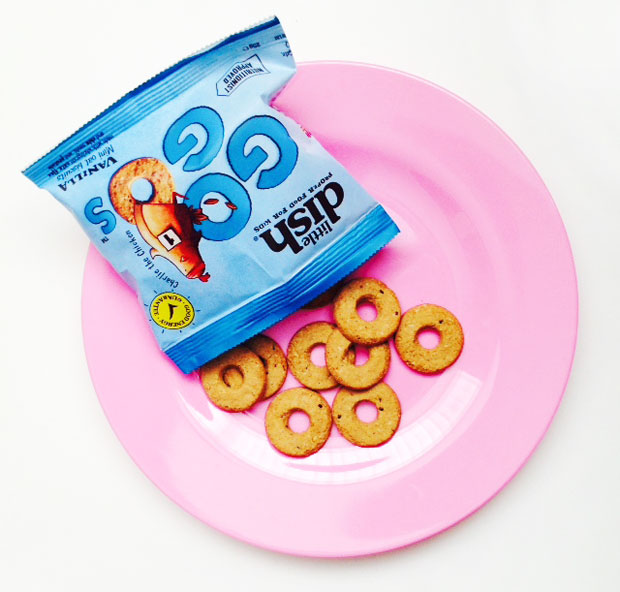 Like everything from Little Dish, Go Gos are free from artificial colours, flavourings, preservatives and refined sugar. As the mum of a fussy eater, I'm really happy with the nutritional content of these snacks as they contain so much protein, fibre and wholegrains for slow release energy. Each bag has 3g of protein which is 20% of the recommended daily intake for children aged 1-3 so that's brilliant!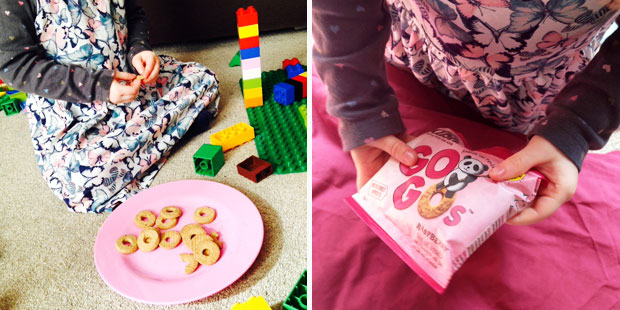 The small bags are the perfect serving size and so handy to take with you when you go out. The biscuits are dry so they're mess-free too which is something I look for when choosing snacks for eating on the go. At home, they can be served with fresh fruit, dips or yoghurt for added goodness, as Lucy Jones suggests.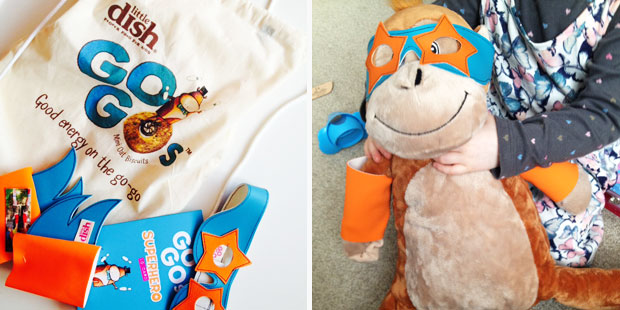 Little Dish wanted to make sure little ones look the part on their daily missions and asked the costume gurus at iwishiwasa… to design 100 super-cool, limited-edition superhero costumes. We have a mask and a pair of super soft cuffs that my daughter loves to play with. She wears them herself sometimes and shares them with her stuffed animals too. The other day she even put the mask on a balloon!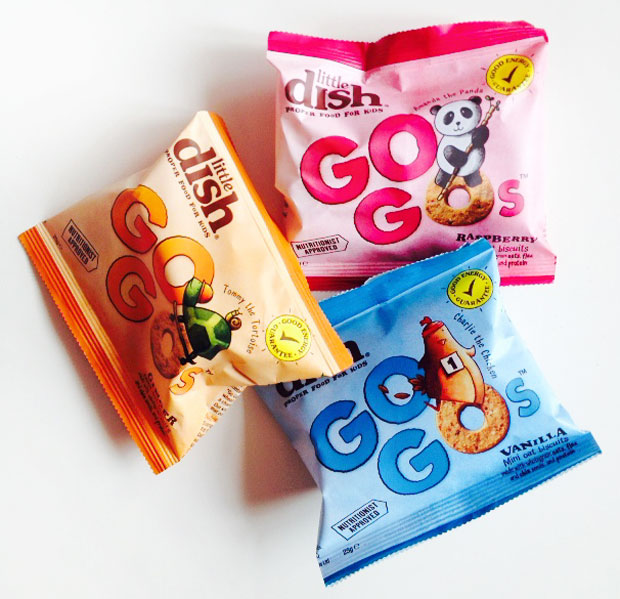 Little Dish Go Gos snacks are ideal for my toddler. She needs snacks that are easy to eat and full of good nutrition and that are tasty too — these tick all those boxes so we're very pleased.
Read more on LittleDish.co.uk and buy from Tesco, Asda, Ocado, Sainsbury's or Waitrose.
I am a member of the Mumsnet Bloggers Panel, a group of parent bloggers who have volunteered to review products, services, events and brands for Mumsnet. I have not paid for the product or to attend an event. I have editorial control and retain full editorial integrity. I have received a voucher in return for writing this post.