Comotomo Bottle Review – Natural Feel Baby Bottle
|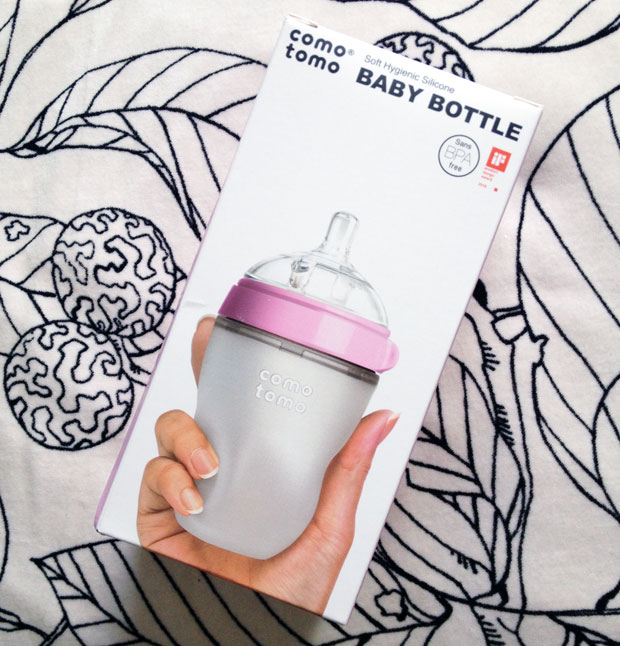 Comotomo Bottle Review – Comotomo Natural Feel Baby Bottle
The Comotomo baby bottle is a very innovative and cleverly designed bottle made to mimic natural breastfeeding. There are quite a few products that try to do this now so you might be comparing different options like Comotomo vs Nanobebe bottles, for example.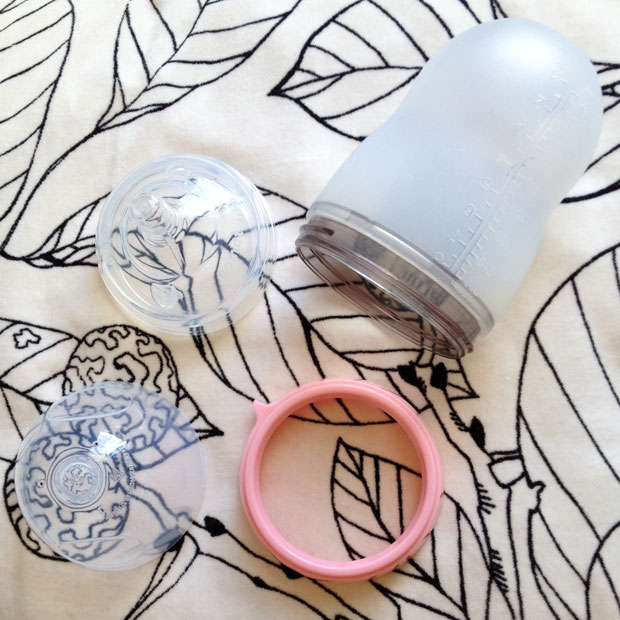 The bottle body and the teat are both very breast-like. The teat is a very soft and flexible silicone one that feels and acts very much like a nipple which is great for breastfed babies because it must be very similar to drinking from a breast.
The bottle body itself is soft too which is new to me and felt a bit strange first because I wasn't used to it, but it soon started feeling really good and nice to hold. The texture is matte and feels a bit like skin and the bottle is very squeezable like a breast — and like no other bottle in the world!
The bottle has a really wide neck which makes it so easy to clean using just your hands and soapy water. You don't need any brushes that can scratch and damage your bottles. There are only four parts to the bottle and I love this fact! It makes it very easy and quick to wash and to assemble the bottle and there's no risk of loosing valves or forgetting to put them in… There are innovative and non-leaking anti-colic vents built into the teat and that's all you need. You can get different teats depending on the age and the needs of your baby. We have tried a bottle with a Medium Flow teat and should really have a faster flow one for the age of my daughter but this works well for us too. She happily drinks all of her milk but it just takes her a bit longer than it would with a faster flow teat.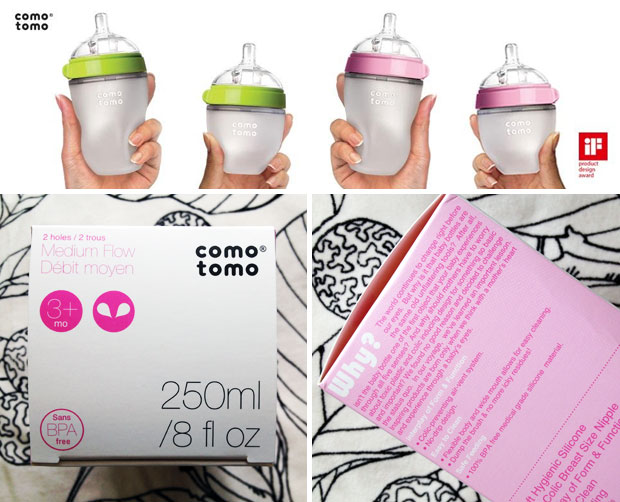 The bottle is pleasant to use and to look at. I think it's beautiful! I love the frosted body of the bottle and the peachy pink detail is very pretty. It's also available in a lovely bright green.
The bottle is safe to use in the microwave, the dishwasher, sterilisers and boiling water. It's made from 100% safe materials and is BPA, PVC and Phthalate free.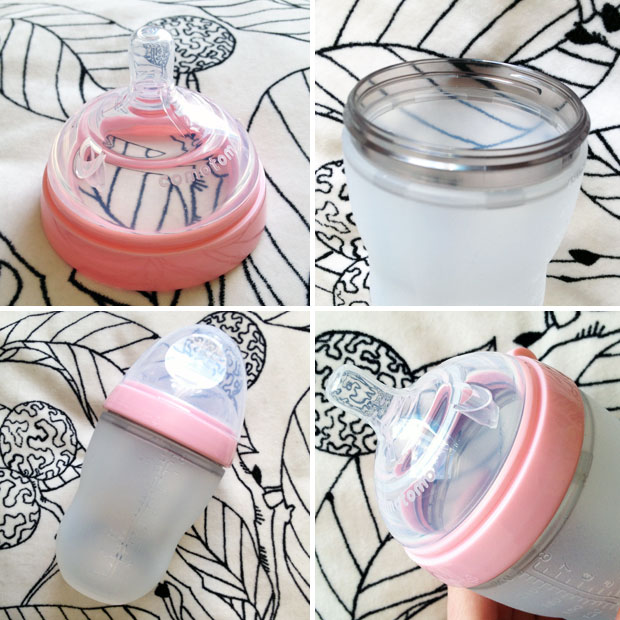 Below, you can see how soft and flexible the bottle is. It's definitely the most breast-like bottle that I have come across! The shape of the teat and the feel of the bottle is just right. A breastfed baby often keeps a hand on his/her mother's breast when feeding and holding this bottle is sure to be a similar experience.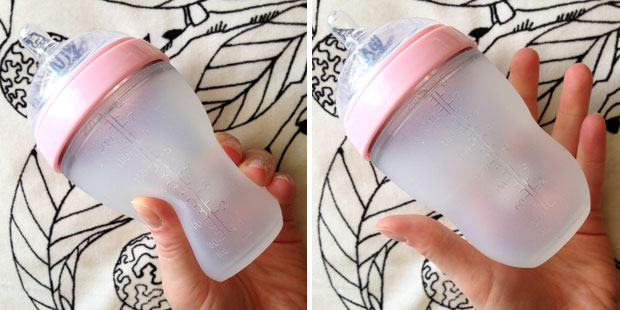 It's been a few months now since we stopped breastfeeding and when I saw my daughter drinking from this bottle, I had a little flashback because she looks just the same as when she was feeding from my breasts. The teat lines up to her nose in the same way my breast would and her lips curl in the same way. This is different to the bottles we usually use and it's lovely to see. My girl loved this bottle straight away and seems to really like holding it.
This is a perfect bottle for breastfed babies to be used with expressed breastmilk or when/if you wish to move from breast to bottle and want to make the transition easy for yourself and your baby. We never had any problems with nipple confusion or bottle refusal because we introduced expressed breastmilk in the first few weeks, but I know that many parents who have waited longer struggle to get their baby to take a bottle. I'm sure this bottle would be accepted straight away!
Hope you enjoyed this Comotomo Bottle Review! Comotomo bottles are available to buy from Amazon.co.uk.
We were sent this bottle for this review. As always, all my reviews are 100% honest and all thoughts and opinions are my own. Contains a sponsored link.