The Controversial Way I Got My Fussy Eater to Eat Everything
|
The Controversial Way I Got My Fussy Eater to Eat Everything
My eldest daughter became a fussy eater after a holiday when she was about 10 months old. The early weaning stage had been great and she ate everything then. Suddenly we struggled with loads of things and she became very picky about what she would eat. Like most parents would be, I was concerned about making sure she got all the nutrients she needed and enough different foods.
The fussy phase lasted a long time and now she's three and a half years old and will eat most things and I no longer need to do what I did to ensure she got all her nutrients and food groups.
The way I got my daughter to eat absolutely anything was by making her smoothies. I would mix milk with pureed baby food of all kinds — fruit, vegetables, full meals. She wouldn't eat the vegetable ones or the meal ones on their own and not always accept the fruit ones either but she would drink anything. A couple of times a day, I would make her a "foodie" smoothie which would be around 100-120g of fruit/veg/food and the rest of the bottle filled up with milk. Once a day, she would have her Omega supplement and multivitamins mixed in and sometimes she'd have just fruit and yoghurt mixed with her milk.
Amazingly, she really liked these strange flavour combinations even though she wouldn't eat the foods on their own and this ensured that she got all the foods into her without eating them the traditional way. She always drank them really quickly too so there was no concern about teeth and drinking fruity drinks. Her regular drink has always been water and still is.
Some people think this is strange and weird but if you have a fussy eater that will only eat the same plain foods, you will understand the frustration and the concern. With this "foodie" smoothie solution, my fussy eater would eat everything and anything — often more so than the kids who have not been labelled picky or fussy. I didn't need to worry if she only had plain pasta for lunch if she had one of these smoothies too as together they made a complete and balanced meal. Many adults have smoothies to boost their food intake and to quickly ingest lots of the things they don't enjoy eating in a regular way and add vitamins and protein powders and other boosters. So it's not really that strange to offer your toddler advanced smoothies too.
I knew it would only be a phase and that she wouldn't have these smoothies for ever and I was right. We did them for a year or so and gradually she started trying more and more things and now she eats quite well. She's still not a huge fan of some vegetables so I still give her a fruit and vegetable pouch once or twice a day too boost her intake. We love using pouches with fun flavours and interesting combinations. One of our favourite brands is My Little Piccolo — they make lots of lovely ones that make my daughter eat things like beetroot and kale and enjoy them!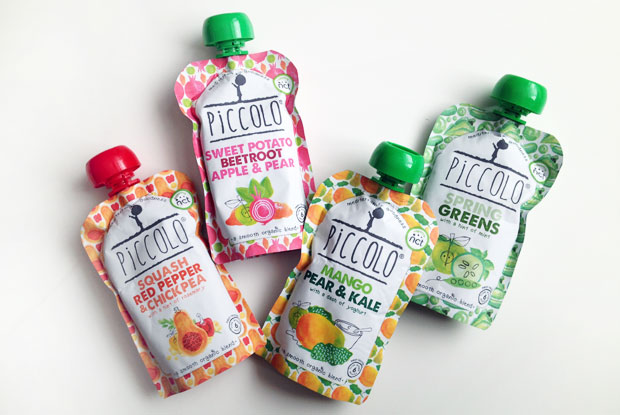 My smoothie method is health visitor approved. Our health visitor thought it was a brilliant idea and said that she would recommend the method to other parents of fussy eaters. The method really helped us get through the fussy phase and ensured our girl is healthy and well.
Have you got a fussy eater? Have you got any tips?