Fussy Eaters – Supplementing with Vitamins
|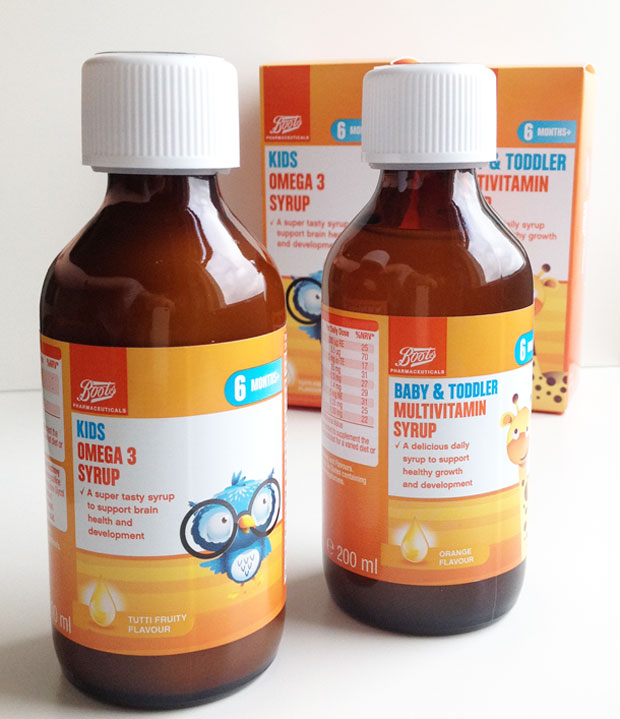 Fussy Eaters – Supplementing with Vitamins
During weaning, my daughter was a brilliant eater and would have anything I offered her. Then we went on holiday for a week and everything changed. The trip also changed her sleeping habits for the worse but the biggest change was that she became very fussy with her food. This was when she was about 9 months old and at 21 months she is still a picky eater and does not have a very varied diet unfortunately. We do everything we can to encourage her to try new things but it's not easy when she clearly doesn't want to. She's happy eating most carbs and dairy products most days but she doesn't eat enough fruit and veg and protein that is not from dairy.
I make her smoothies with all kinds of baby food in it to make sure she gets enough of everything and she drinks one happily each night before bed but I still want to supplement with vitamins to make sure she's getting all the nutrients that she needs during this long fussy phase. She is gradually getting better at trying new things, but it's going very slowly.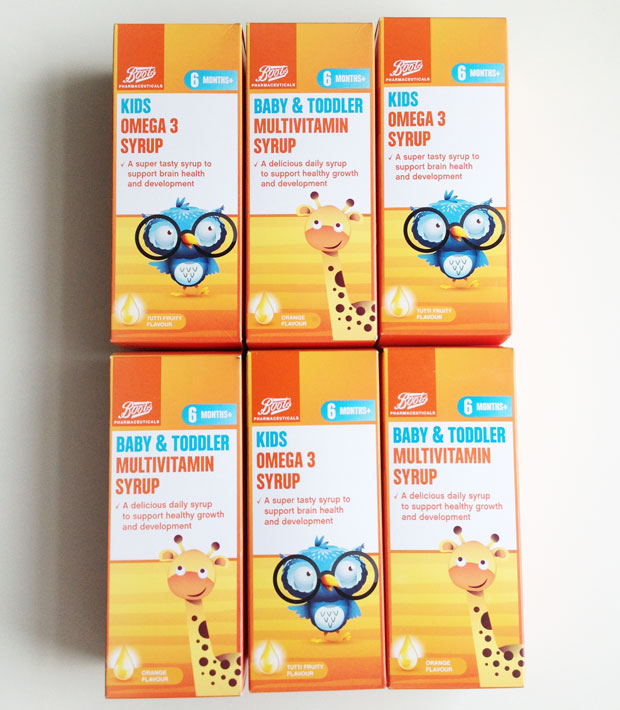 After we'd weaned her onto cow's milk, I picked up Boots Baby & Toddler Multivitamin Syrup which we're really happy with. It's orange flavoured and actually tastes okay, especially when added to milk. It's suitable from six months and at my daughter's age you give a 5ml spoon each day to ensure all vitamin requirements are met.
Recently, there was a great 3 for 2 offer on vitamins in Boots so I stocked up on three bottles of the multivitamin syrup and also got three bottles of the Kids Omega 3 Syrup. Since my daughter doesn't eat any fish and not many nuts, I wanted to add an omega 3 supplement too and this was a good option. It says it's Tutti Frutti flavoured but the fishiness does come through and you have to drink the drink you add it too quickly otherwise it affects the taste of the drink. You give a 2.5ml spoon of this one daily.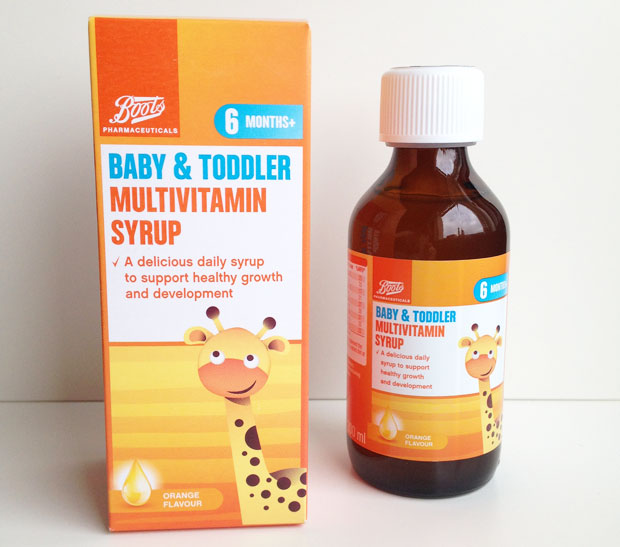 As I was looking for these two products on the Boots website, I've seen that they've now been combined into one product called Boots Multivitamin & Omega Syrup which is quite handy since you only need to buy and remember one bottle. I think it works out slightly more expensive though but it's definitely more convenient.
Do you have a fussy eater? Do you supplement with vitamins?