Ozeri 4x3motion Digital Pocket 3D Pedometer Review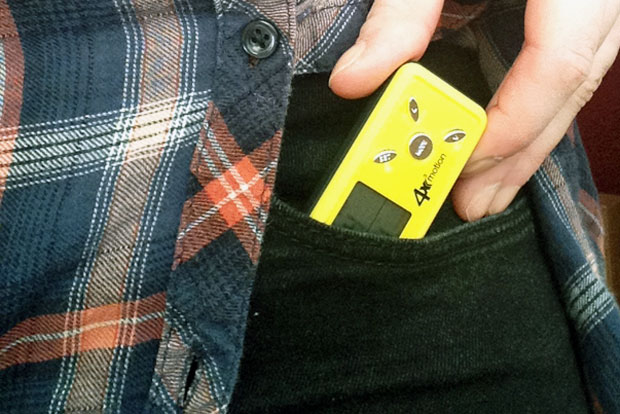 Ozeri 4x3motion Digital Pocket 3D Pedometer Review
Walking is the only exercise that I like (except for the occasional swimming on holiday). Walking doesn't feel like exercise to me but is really good for you. What I like is that you can do other things at the same time. Before having a baby I used to read while I was walking. Surprisingly, I never walked into anything or anyone doing this! You can also listen to music or audio books and when you have a pram with a baby you can just stare at his or her cute face while you are walking.
It feels like I do less walking now that I am a mum so I was interested in trying a pedometer to see if I get anywhere near the recommended 10 000 steps a day nowadays.
I have been testing this bright yellow pedometer from Ozeri.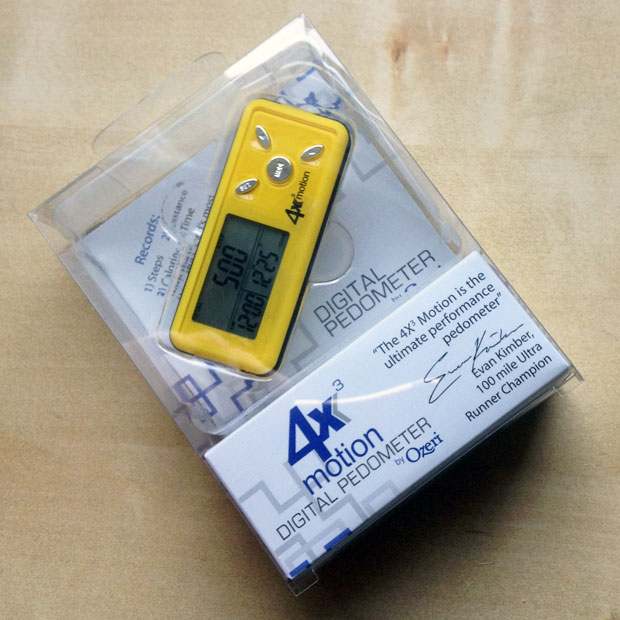 It's promoted as the "world's most advanced 3D pedometer" and provides "superior accuracy" in any position unlike many other pedometers that need to be placed vertically. This means you don't need to worry about what way it is in your pocket.
One of my first thoughts was that this pedometer is much wider than other brands that I have tried. But it is so sleek and slim! You can't even feel it in your pocket. It needs to be wider than my other ones to fit the buttons and all the information on the bright screen.
The Ozeri 4x3motion Digital Pocket 3D Pedometer records steps (up to 1 million!), distance, average speed, how many you have calories burnt, and time spent exercising.
It begins counting after it has detected a sequence of steps and not just after any movement. The battery is lithium and the pedometer comes with a strap, a manual and a satisfaction guarantee!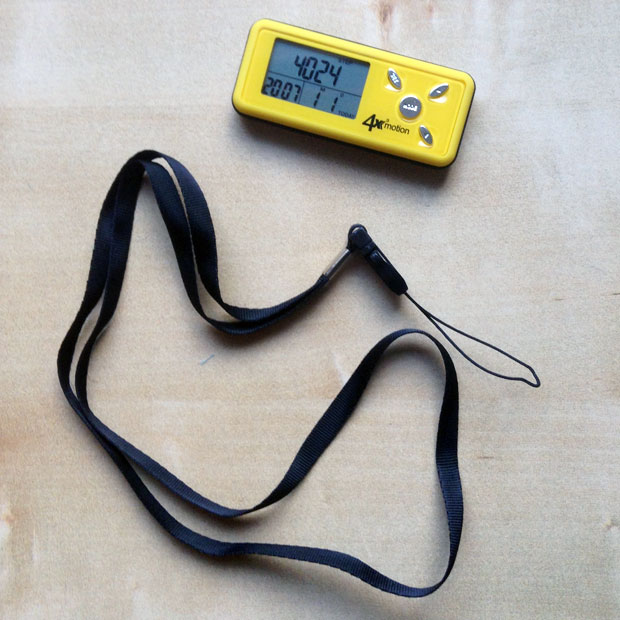 Some things that I love:
I love that I can use it in my pocket rather than clipping it on the hip like other pedometers that I have tried. No rubbing on the hip

—

yeay! This means I have more freedom to choose what clothes to wear from my wardrobe!
It is so slim and light that I keep forgetting that I am using it. I just need to remember to take it out of my pocket before putting my trousers in the wash.
The design is lovely! The yellow colour means it's easy to find and it looks really nice.
Some things that I don't love:
If you want to change from imperial to metric measurements or vice versa you loose all your other settings such as date and time and you need to set it all up again.
It is too easy to accidentally reset! I noticed half way through the day that all the settings and data had been reset in my pocket. This could have happened when my baby was sat on my lap.
Keeping those two last things in mind when using this pedometer, it is really easy to use and very accurate indeed. Most of all it's comfortable to wear!
You can buy the Ozeri 4x3motion Digital Pocket 3D Pedometer from Amazon.co.uk. At the time of posting it only costs £15.95 (RRP £39.99).
I was sent this pedometer for this review. As always, all my reviews are 100% honest and all thoughts and opinions my own.