Power Health Epsom Salts Review
|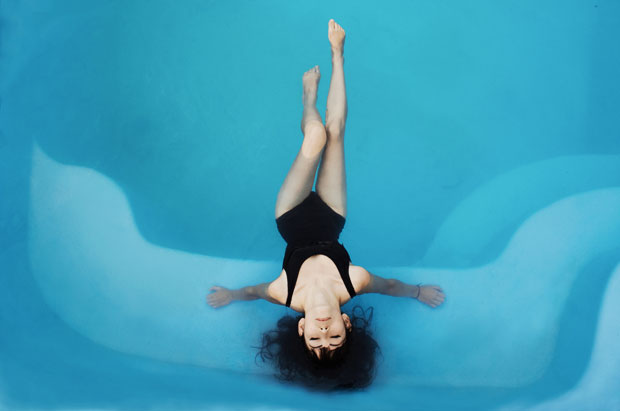 Power Health Epsom Salts Review
I love a relaxing bath at the end of a busy day and last year I started using Epsom salts in my baths. I did this before trying for baby no. 2 to help me relax and de-stress.
Epsom salts have been used for centuries and are very popular used as a bath additive or as a body scrub. Adding Epsom salt to your bath will help relieve aches, joint pains, sore muscles and water retention and will also help you relax and ease stress. Epsom salt baths can also help eliminate toxins, reduce bloating and relieve abdominal cramps.
As a body scrub, the salt will exfoliate your skin and leave it soft and radiant. The salt scrub helps remove dead skin and blackheads and can help clear breakouts, too.
I had my second baby just under two weeks ago and since then, I've been enjoying Epsom salt baths using the range from Power Health. Salt baths are brilliant post birth as salt is a natural antiseptic and can promote the healing process, reduce swelling and reduce the risk of infections. It can be especially good if you have tears or stitches that might get infected.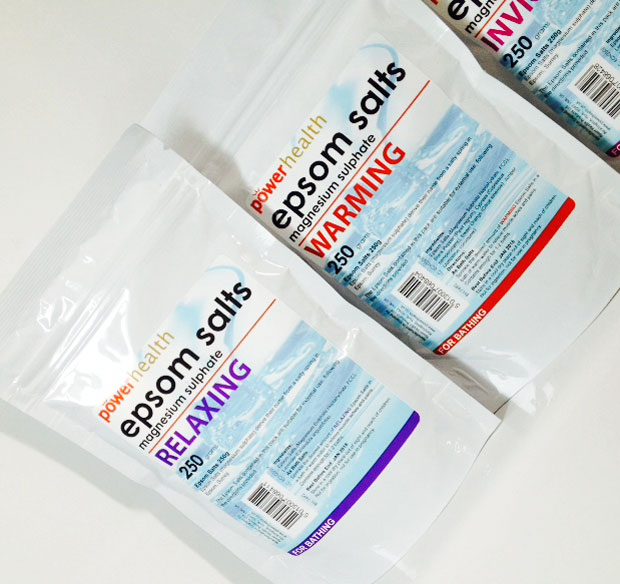 The range from Power Health includes four different types of Epsom salts:
Relaxing Lavender with soothing essential oil of lavender to help reduce stress and prepare for bed. Lavender also has anti-inflammatory and antiseptic properties.
Invigorating Lemongrass for an energising soak. Great for a morning bath!
Warming Sweet Orange has a combination of sweet orange, black pepper, cypress and juniper to relieve stress and warm the whole body. Creates an uplifting soak that can help stimulate the skin and reduce cellulite.
Detoxing Lemon is a cleansing combination of lemon, eucalyptus, juniper and pine to help rid the body of toxins and make you feel refreshed and rejuvenated.
I've really enjoyed using the whole range. They feel great in the bath and have helped me relax postpartum and I'm sure they've been good for my recovery and healing too.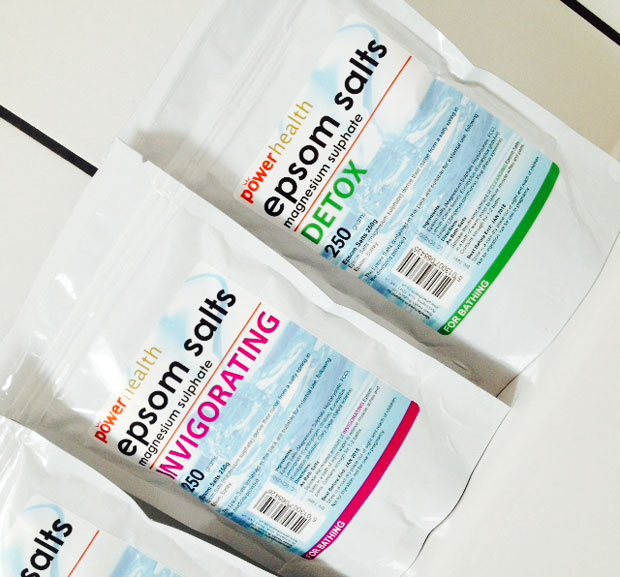 These bags contain 250g of Epsom salt each which is enough for 1-2 baths. They cost £3.99 each and are available from the Power Health website.
I was sent these products for this review. As always, all my reviews are 100% honest and all thoughts and opinions are my own.