PressurePoint by Kyrobak Review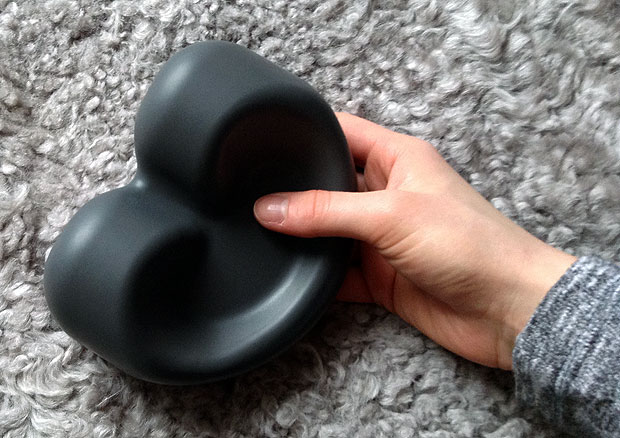 PressurePoint by Kyrobak Review
This is a small neck and body pillow designed to help treat pains in your neck and back. It's very firm and shaped to reach pressure points and provide pain relief. It's very compact which makes it easy to take with you to work or when you are travelling.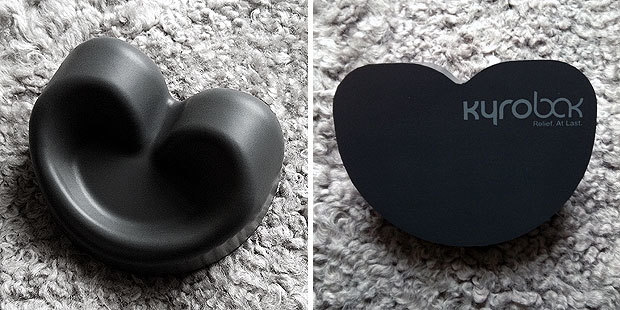 The PressurePoint pillow by Kyrobak can be used in many different ways and for different areas of your body. It comes with a detailed booklet to illustrate the different uses and to guide you through the different positions. The guide shows you 14 different ways to use the pillow. Each area is meant to be treated for about 2-5 minutes.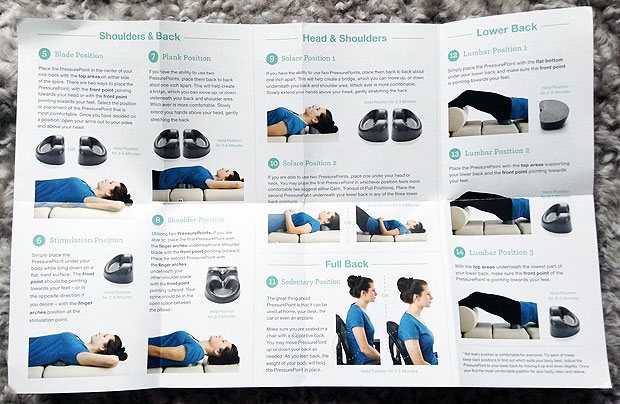 My main problem is pains in the lower and middle parts of my back, but sometimes, after long days working at the computer, I also experience neck pains. I think that it's great that one small product like this can help treat so many areas of the back and neck. I wish I had more time to use it properly. As a busy mum, I rarely get the chance to lay down for even a few minutes but I have found that position 11 (Full Back) is a great way to help me sit more ergonomically at my desk, which helps me a lot with my pains and seems to have strengthen my back and improved my overall posture.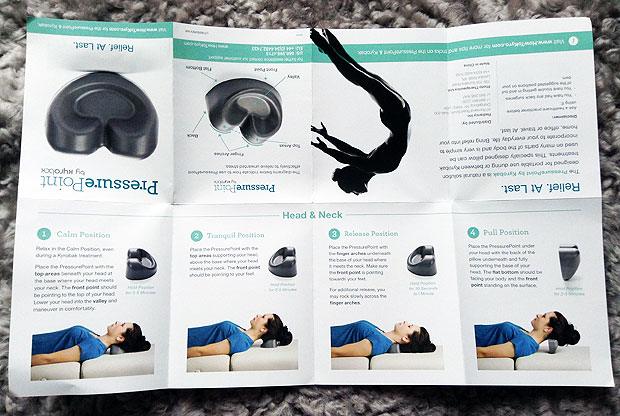 The neck positions are a great way to stretch the muscles and reach those pressure points to relieve a sore neck.
When my daughter sleeps better, I will definitely get into a better routine using the PressurePoint pillow's different positions more frequently. Read more about my pains and receive helpful advice from a chiropractor here.
I was sent a PressurePoint pillow for this review. As always, all my reviews are 100% honest and all thoughts and opinions are my own.