Rebel Against Junk with Organix Punk'd Oaty Bars
|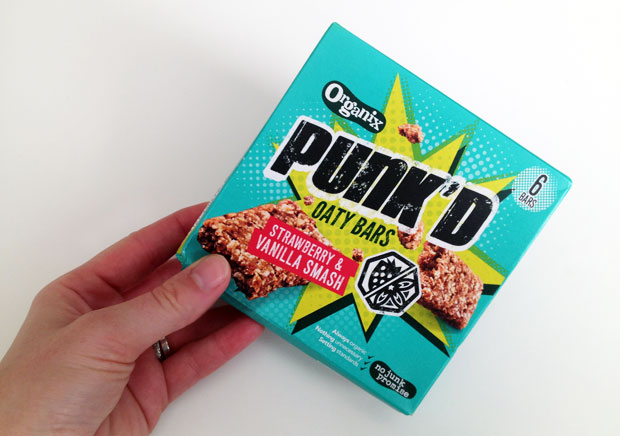 Rebel Against Junk with Organix Punk'd Oaty Bars
Organix make some of our (and the UK's) favourite baby and toddler snacks but now the brand is growing up a bit and is also meeting the needs of older children with a new range of cereal bars aimed at older kids. It's a cool range called Punk'd and there are currently two flavours available — Cocoa & Orange Crash and Strawberry & Vanilla Smash. They're available in the cereal aisle, on the cereal bar shelf, in your local Asda store. You can also buy them from Ocado. The RRP is £2 but I've seen that they're currently on offer in Asda.
These healthy Punk'd snack bars rebel against junk food and are made with real ingredients and nothing else. They are soft baked oaty bars packed with real fruit and wholegrain from the oats. They are the perfect portion size for kids (23g). The packaging is fun, bright and bold which kids love. They look very cool!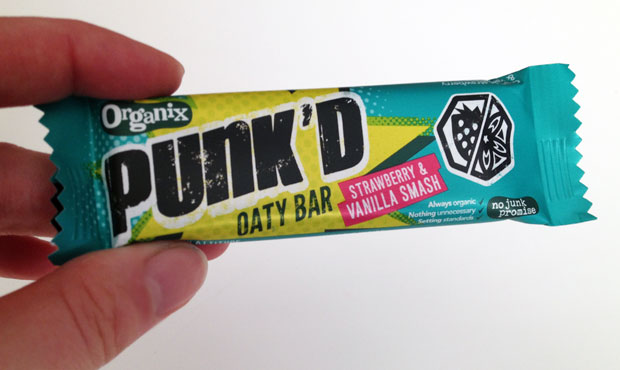 They're not baby-like at all but they're healthy enough for little ones to have too.
My toddler is 16 months old and I decided to offer these to her after reading the very short and healthy ingredients list and checking the texture. She loves them! She eats a full one in seconds and because they only contain good stuff, that's fine with me! They're quite crumbly but don't have any big bits in so she can deal with the texture well.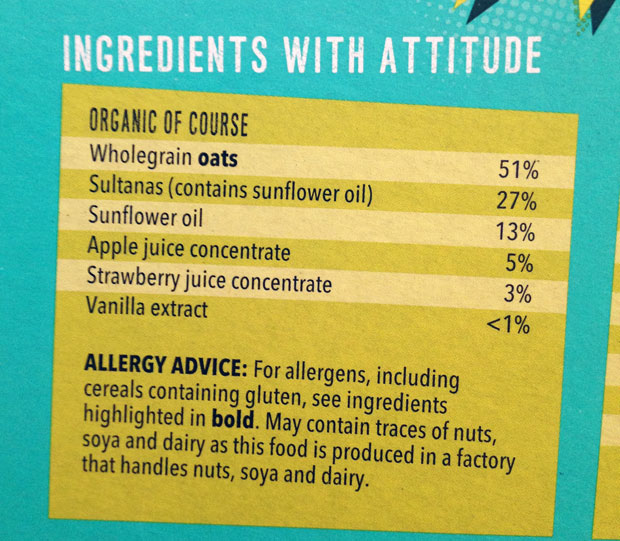 These cereal bars come with the Organix No Junk Promise, contain fewer ingredients than many other children's snacks, and have no hidden cheap ingredients, flavourings or colourings — "natural" or otherwise — and no artificial sweeteners and no added salt.
The Organix team created these in response to research that showed that parents are struggling to find healthy snacks that their older kids enjoy.
When asked about the challenges they face when it comes to kids snacking, parents said:
4 kids' snack challenges:
Growing up: The older they get, the less control parents have on what they eat (63%)
Do the right thing: Want to make good choices about their children's food (73%)
Peer pressure: Children want what other children have (75%)
Pester power: Caving in and buying snacks their child wants (65%)
8 ways to save the battle on snacks – Try these tips from Organix:
Choices: Giving choices teaches the important skill of compromise, and helps kids feel informed and able to assert their independence.
No junk! In between meals kids need to curb hunger pangs and boost their energy, so offer them healthier, no junk alternatives to some of their favourites.
Label savvy: Snacks aimed at kids are often full of hidden salts, fats and additives so check the label and be sure to read the back of pack too.
Cool for kids: Keep snacks appealing for kids as well as ticking all the right boxes for healthy

—

peer pressure means looking good in front of friends' counts too!
2-a-day: Allow your kids two snacks max a day

—

one in the morning and one in the afternoon.
How much to eat: Snacks shouldn't replace a meal, so keep a tab on portion control by checking the servings are the right size for your child.
Be prepared: Have a selection of ready-to-go healthy snacks at hand to avoid caving into pressure to buy junk food when your child feels hungry.
Well stocked: As kids are likely to graze on whatever is close at hand, stock the cupboard with the good stuff.
Check out the infographic below for more results from the research. Click it to see it larger.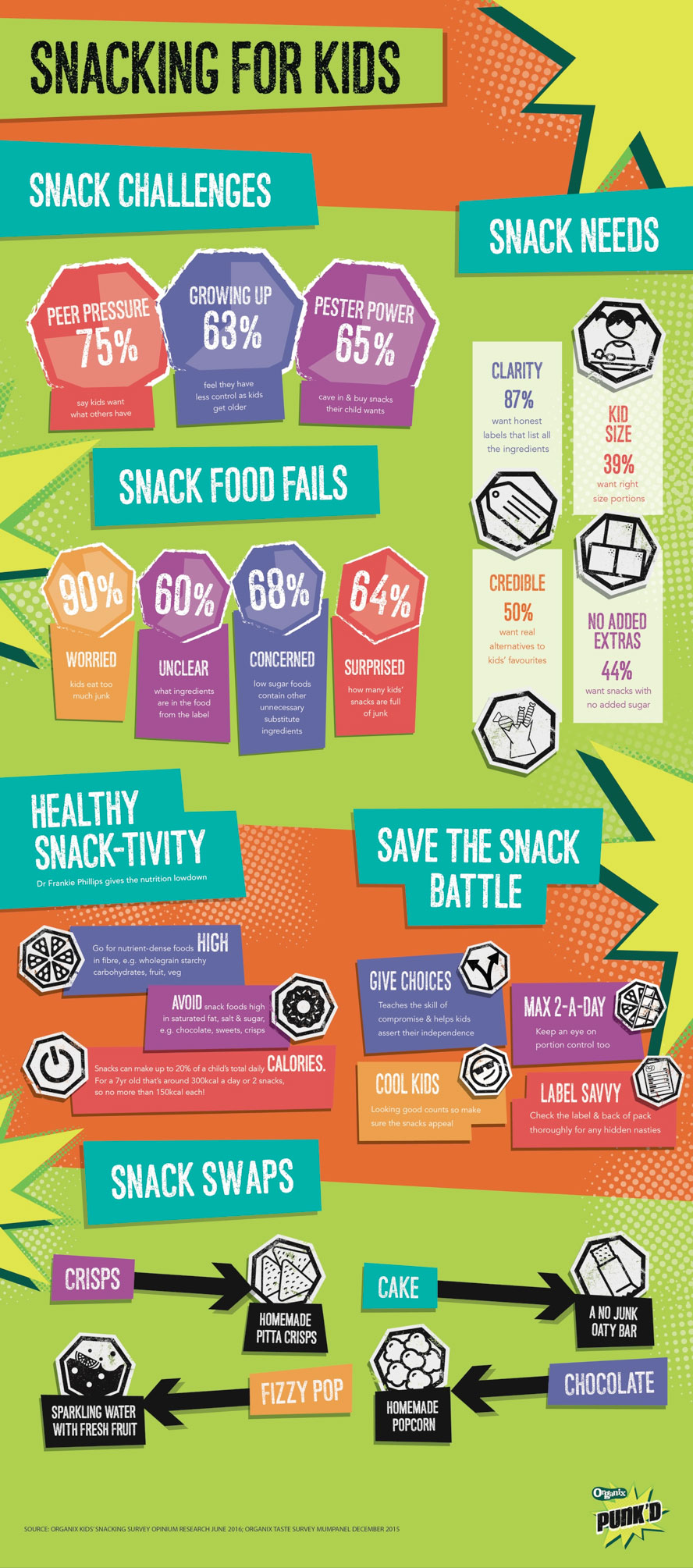 We were sent some samples to go with this post. As always, all thoughts and opinions are my own.