Recipe: Homemade Guacamole With A Controversial Twist
|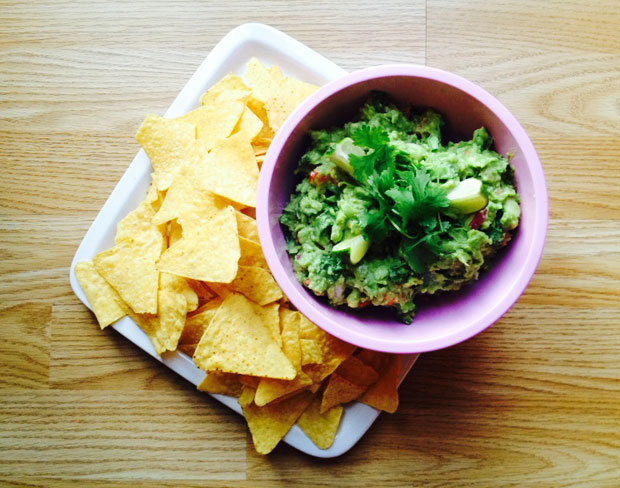 Recipe: Homemade Guacamole With A Controversial Twist
The New York Times recently made the bold suggestion of adding a new ingredient to guacamole and people are freaking out about it.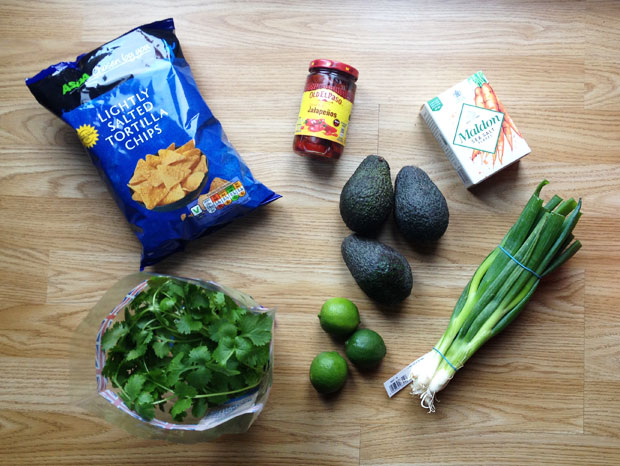 Regular guacamole can contain different ingredients but generally it's something like this: avocados, lime, coriander, salt, onions, jalapeneos and sometimes tomatoes.
The New York Times suggested adding peas to this! Buzzfeed have collected some of the reactions following this, including a comment from President Barack Obama himself.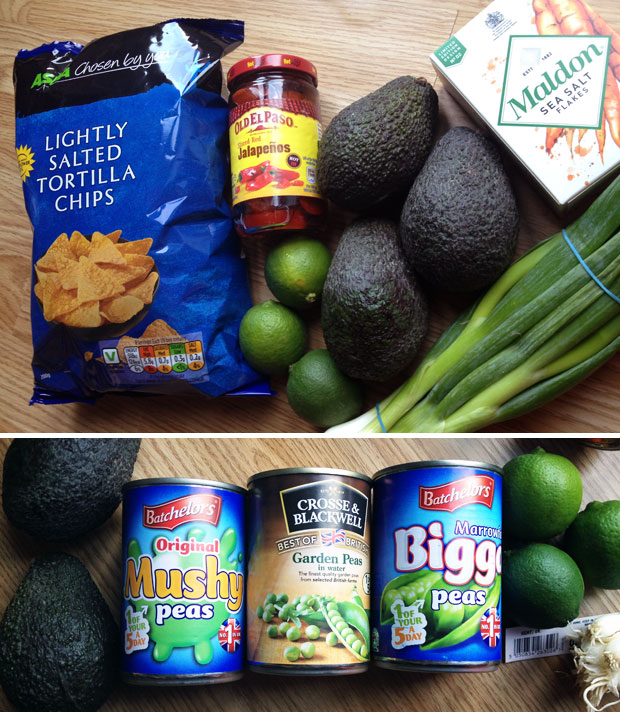 On Friday, I received an interesting delivery with the ingredients above so that I could join the Pea Guacamole Challenge and see what a guacamole with peas actually tasted like.
I'm a confident cook and am good at estimating how much of things to put into dishes and generally don't follow recipes. My relaxed "recipe" for guacamole is something like this below — now with peas!
Ingredients:
3 ripe avocados, mashed
Juice of one lime
1/3 of a red onion, chopped
4 spring onions, chopped
2 cloves of garlic, crushed
2 tomatos, chopped
10 slices of red jalapeneo, chopped
A handful of coriander, chopped
2/3 of a tin of the peas of your choice (Mushy for me)
1 lime cut into wedges for serving
Extra coriander for serving
Sea salt and pepper for seasoning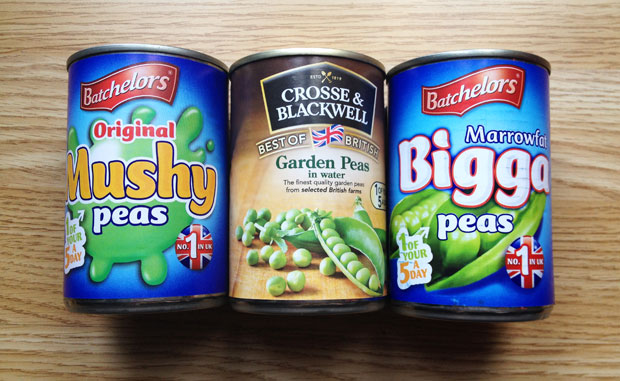 You can use whichever peas you like the best. Mushy Peas are great if you like a smoother texture, Garden Peas for more texture and Marrowfat Peas if you like big, chunky bites. These above are from Batchelors and Crosse & Blackwell. The whole peas will naturally be more noticable.
I chose mushy peas because I like the base of my guacamole to be smooth. I'd never had mushy peas before this and I've lived in England for over seven years! It's something my husband has with fish and chips and since I'm a vegetarian, I never have that. I have now found a use for them, though!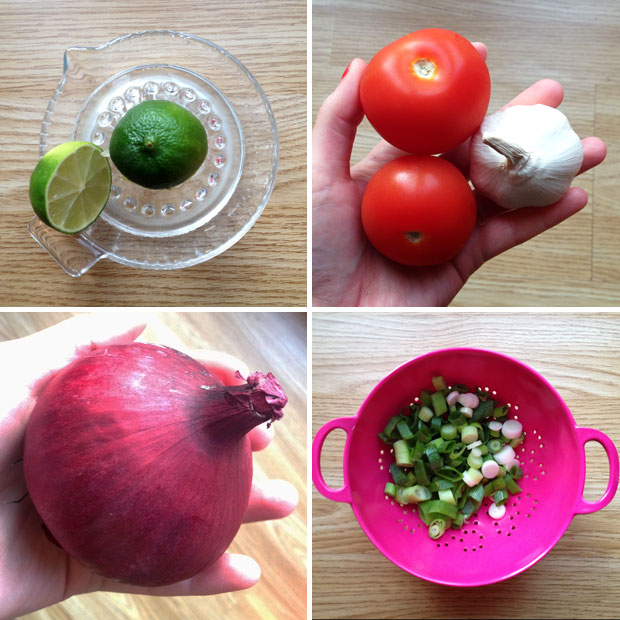 I started by washing and prepping the vegetables. One of my avocados was not quite ready for mashing with a fork, so I used my food processor to help mash them up. Then I moved the mashed avocados over to a large mixing bowl, added the juice of a lime and then the mushy peas. As you can see in the photo below to the bottom left, the mushy peas look nearly the same as the mashed up avocado. It's quite difficult to see which is which, actually.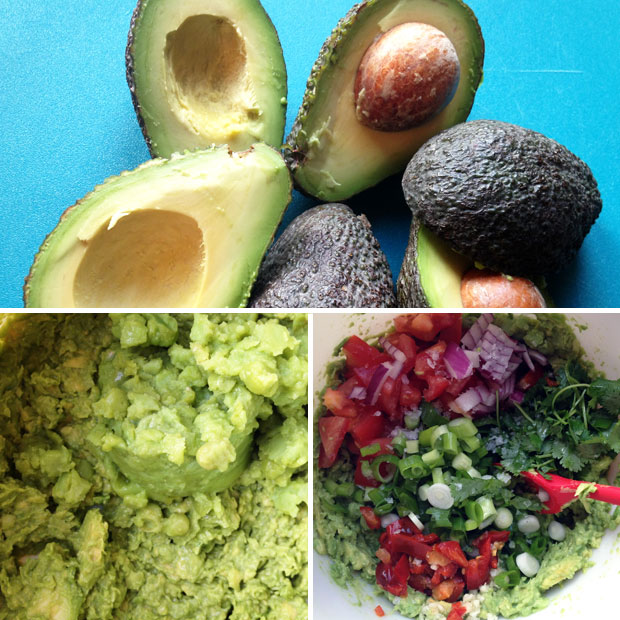 I used a whisk to blend the two green mushes together then added all the remaining ingredients and mixed them in with a spoon. That's it! It's really easy.
For serving, I moved the guacamole to a clean and pretty bowl and decorated with the lime wedges and extra coriander. Guacamole needs to be served with nachos, of course. You can serve them like they are or do what we like to do — warm them in the oven with a generous layer of grated cheese on the top.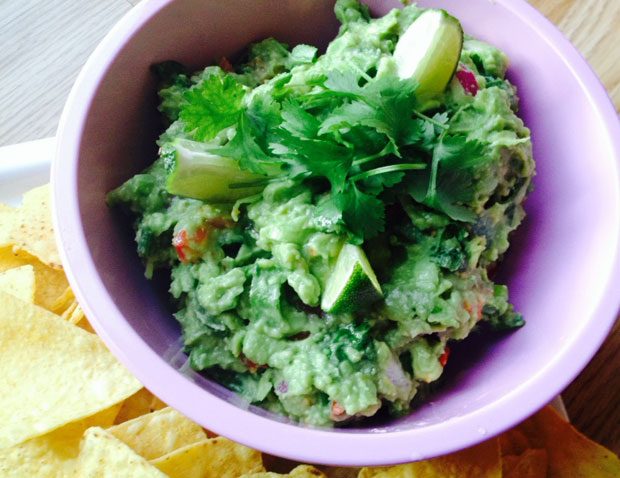 This pea guacamole was amazing! It was the best guacamole that I have ever made and the best I have ever eaten outside a great Mexican restaurant. It tasted really authentic and the peas worked really well with the avocado. You couldn't tell they were in at all and they are a great, tasty and affordable way to stretch out your guacamole to feed more people (or allow yourself to have bigger servings!) and they are very nutritious too.
We felt so spoilt being able to eat huge helpings of guacamole when we usually only have a little bit each. We pretty much had guacamole with nachos, not the other way around. We even had a few spoons left that made a delicious sandwich filling the following day.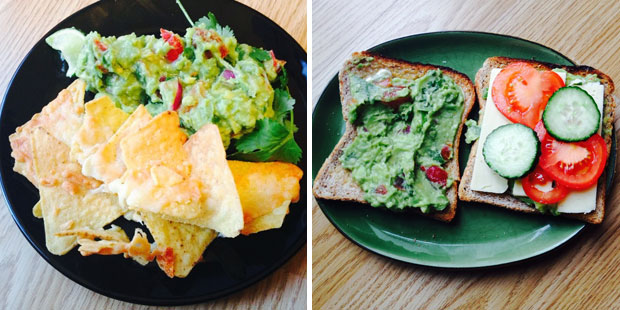 I don't see what all the freaking out is all about! Guacamole with peas in tastes yummy and is a great idea. I will definitely do it again.
We were sent the ingredients in the second picture to join the Pea Guacamole Challenge. As always, all words, thoughts and opinions are my own.