River Island – Design a T-Shirt | Children's Craft Activity
|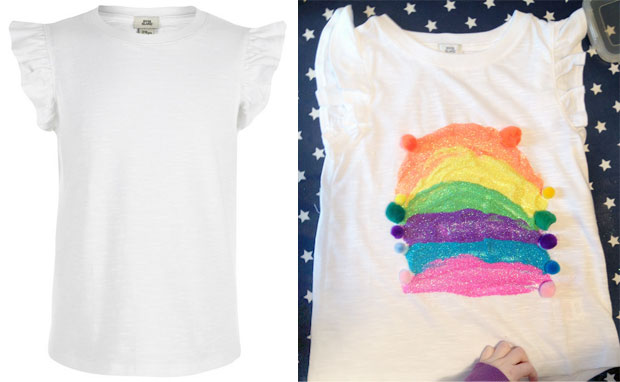 River Island – Design a T-Shirt | Children's Craft Activity
We're a craft loving family so when we were asked to design a t-shirt with River Island we were really excited! A lovely girls white frill sleeve tank top arrived together with a selection of craft materials to use to turn the plain white girls t-shirt into something unique and fun.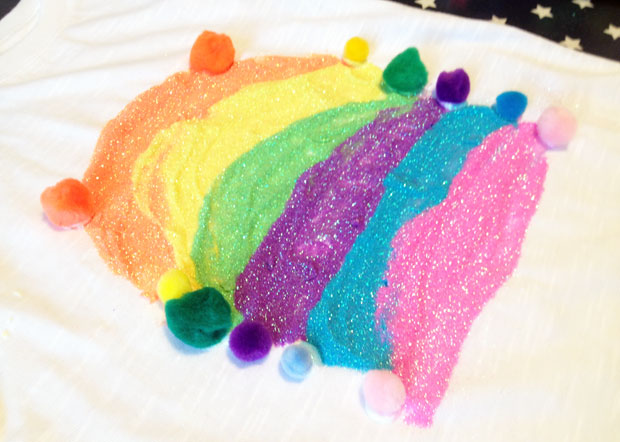 I let my eldest daughter who is 3 years old go crazy with LOTS of tacky glue and A LOT of glitter and pompoms too. She is a bit rainbow obsessed so that's why she came up with this design. She had so much fun creating her t-shirt design freely and using as much of the materials as she wanted.
It's lovely and important to let children express their creativity and let them have fun experimenting with craft materials. This was the perfect challenge and my daughter smiled throughout the whole experience and we're so happy with the result too!
Have you ever made your own t-shirts prints or designs at home?