AnnSo ManyMonths Summer Hats Review
|
AnnSo ManyMonths Summer Hats Review
My children wear hats pretty much all year round. In the autumn/winter to keep their heads and ears warm and in the spring/summer to shade their heads, faces and necks from the sun. With pale skin and strawberry blonde and ginger hair, I'm really careful and always do what I can to protect them from the sun.
A great sun hat is a summer essential and, ideally, I want the kids' hats to cover their faces and necks well. We recently got some gorgeous new hats from AnnSo ManyMonths and they tick all the boxes! Plus they have ties to go under the chin to keep the hats in place and on and they are made from 55% hemp and 45% organic cotton which makes a lovely material that feels cool to wear even when it's hot outside.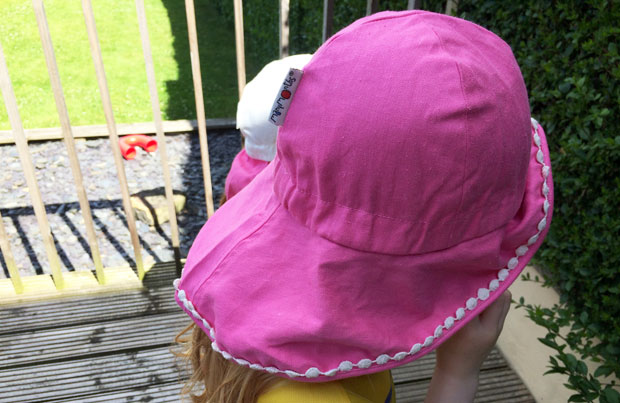 My eldest daughter, 4 years old, has the Lace ManyMonths Summer Hat Pink Peony which is an adorable pink hat with durable cotton lace added to the brim edges for extra cuteness. My youngest daughter, 2 years old, has the ManyMonths Summer Flower Hat Gerbera which is white at the top with a pink brim shaped like flower petals. It's so cute!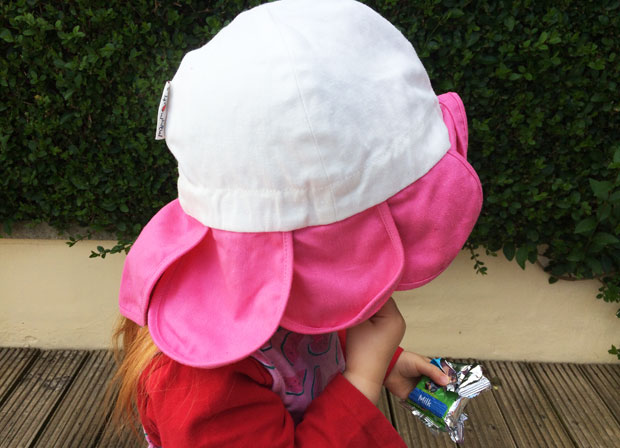 Cuteness aside, these hats from ManyMonths are designed to protect your children from the harmful rays of the sun and all areas are taken into account — the head, the forehead, ears and the neck. These hats have a much larger brim than other common summer hats which is exactly what I was looking for. When my girls are looking straight ahead or down, they completely shade their faces too. Each of these two hats have a coconut button at the front too if you wish to fold the brim up for any activities.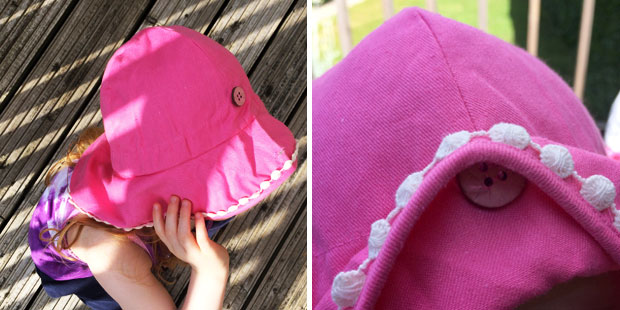 The hats are generously sized and these ones fit from 1-5 years old which is great! There's an adjustable elastic that you can remove if the hat is getting tight as your child grows and if you remove this, the hat will soften and expand slightly to fit a larger head. The hats can be machine washed too which is great as they're sure to get dirty when you're out on adventures.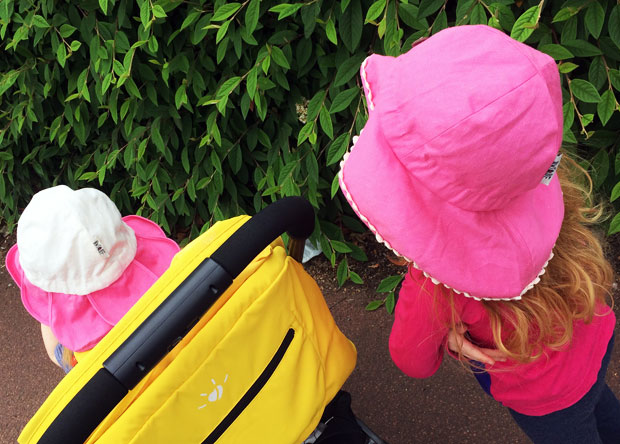 We love these hats and the girls love wearing them and never complain about them being on like they do with some hats. They must be comfortable to wear! Plus they're fun and look lovely too!
Buy your ManyMonths summer hats from AnnSo here. They are currently on offer with 30% off in their summer sale.
Samples of the hats were provided to us for this review. As always, all my reviews are 100% honest and all thoughts and opinions are my own.
To see more children's fashion posts, click the #LittleOneWears and #MiniOneWears images below.