YourDesign Personalised Gifts and Clothes Review
|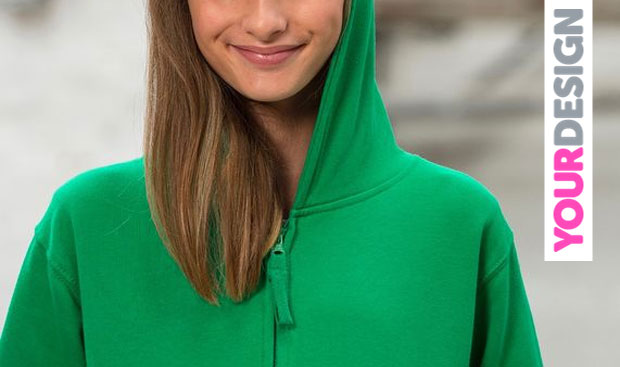 YourDesign Personalised Gifts and Clothes Review
I love personalised and unique items — for myself and my children and also to give as gifts. YourDesign got in touch and asked me to check out their personalised items. They have lots of fun items like personalised mugs, personalised t-shirts, personalised hoodies and much more.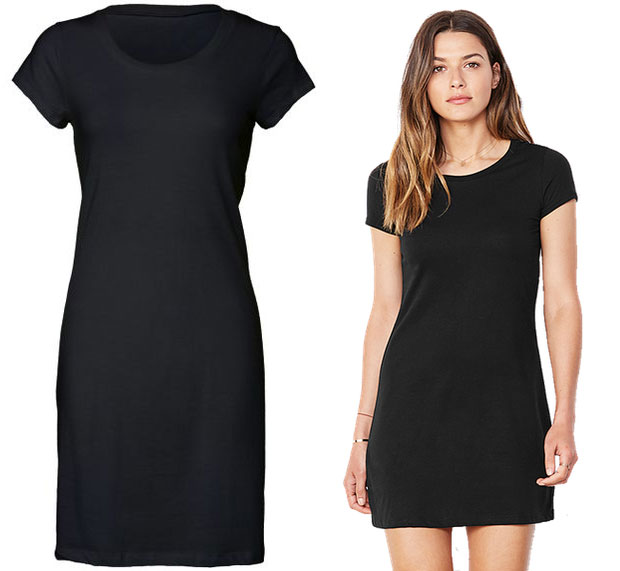 I decided to create a couple of personalised t-shirts for myself and went for the ladies t-shirt dress style as I love to wear longer t-shirts. I was going to order a deep navy blue one and a black one but the navy one was out of stock at the time of ordering. That's fine — black clothes always work!
It's really easy to personalise your items with your own text in a large choice of fonts and there's also a large image gallery with thousands of free images, shapes and emojis. You can also upload your own designs, logos or photos. Then you place the text and/or images where you want them and adjust the sizes to your preferences. Then you place your order and you're done!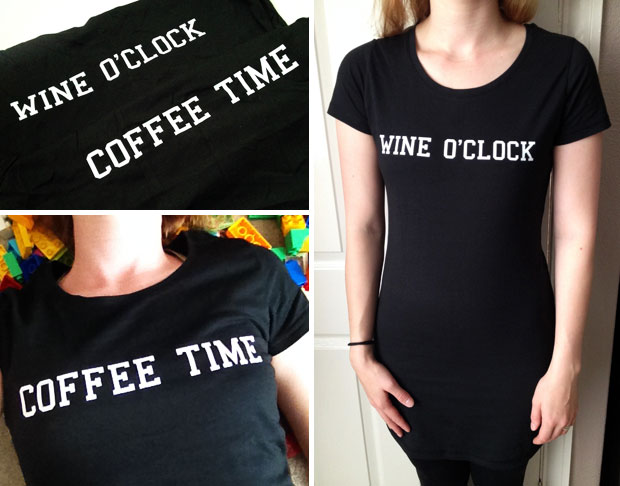 The t-shirt dresses are lovely! The fit is perfect and the fabric is very soft. I ordered a size Medium as I usually wear Small-Medium on my upper body. I went for the words "Coffee Time" and "Wine O'Clock" and used the same font and colour. I'm very happy with these tops! So far, the print looks fine after washing so that's good too. I wash them inside out on 40 degrees.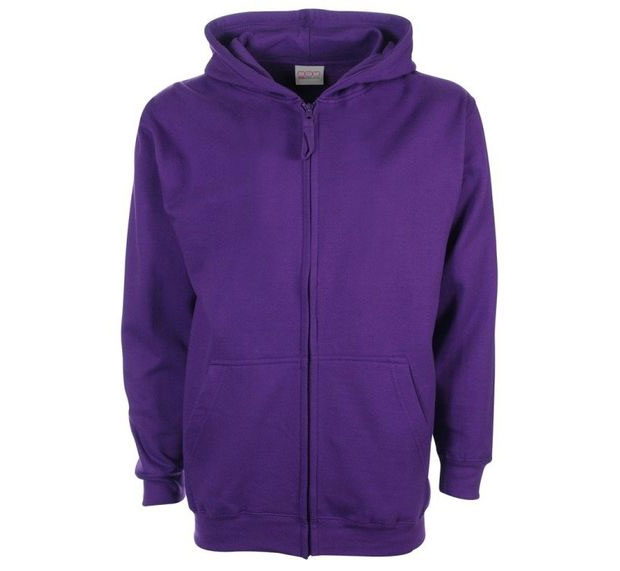 I also ordered a Kids Zip Hoodie for my eldest daughter which will be great for the cold season that is already here! It's available in lots of fun colours and in sizes from 3-4 Years to 12-13 Years. We went for the purple one in size 3-4 as my daughter is 3.5 years and loves purple. I let her choose the images and she went for a My Little Pony on the front and a large rainbow on the back which is just her taste!

It's a bit too large for her at the moment but she's quite slim. I'm sure she'll grow into it very soon! Kids grow so fast! The material is nice and thick and will definitely keep kids warm on cold days. It's soft and cosy on the inside, the hood is large and the zip is sturdy. I like that the zip has a fabric pull tab on it too as it makes it easier for kids to open and close it themselves.
I was able to order these items free of charge in exchange for this review. As always, all my reviews are 100% honest and all thoughts and opinions are my own.