Shea Moisture Coconut & Hibiscus Range Review
|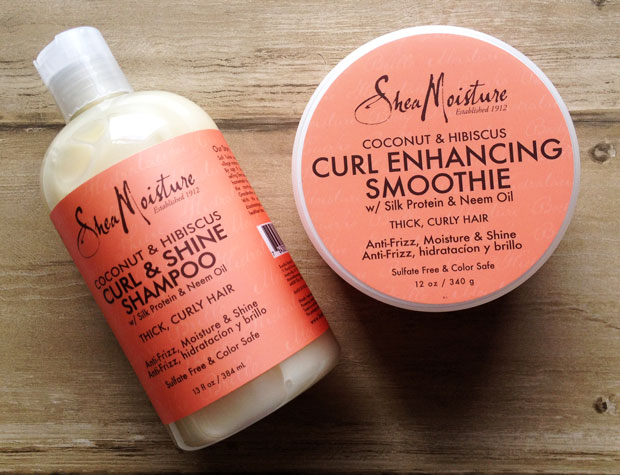 Shea Moisture Coconut & Hibiscus Range Review
Shea Moisture is a new discovery for me. The brand makes lots of interesting skin and hair care products for the whole family. Their natural hair care range is arriving at Boots this month which is great news since until now Shea Moisture products were only available from specialist stores and overseas websites.
Shea Moisture products are especially suitable if you have:
Dry, itchty scalp
Eczema
Psorasis
Dry, brittle hair
Over-styled/processed hair
Thick, curly, frizzy hair
Afro hair
Chemically straightened hair
Bleached or colour treated hair
My hair fits into the thick, curly, frizzy hair category and I often have dry ends. I've been using two products from the Coconut & Hibiscus range for thick, curly hair, designed to add moisture and shine and to tame frizz.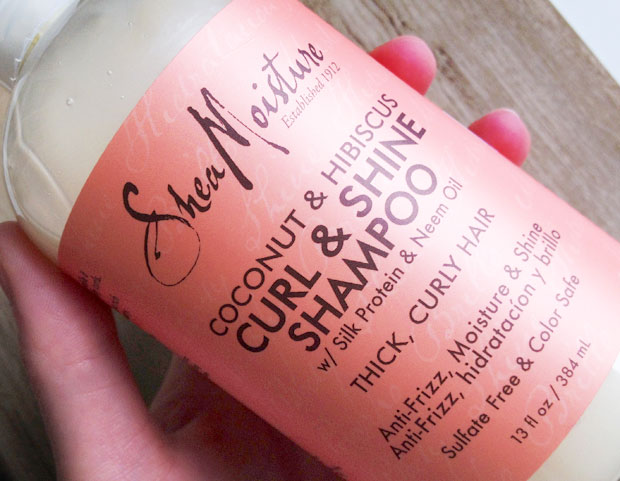 The Curl & Shine Shampoo gently cleanses hair while hydrating and detangling it at the same time, leaving you with bouncy and healthy curls. It's sulphate free and made from natural and certified organic ingredients.
It contains coconut oil that hydrates and protects, silk protein that gives hair a smooth and silky feel and neem oil that controls frizz and adds a healthy shine.
You use it like any other shampoo and massage into wet hair, let the lather do its job, then rinse.
It's a very nourishing shampoo that doesn't strip my hair of moisture. It leaves it soft and I don't need to work hard to detangle my hair like I usually do so that's lovely. It feels really good for my hair and leaves it looking much more hydrated.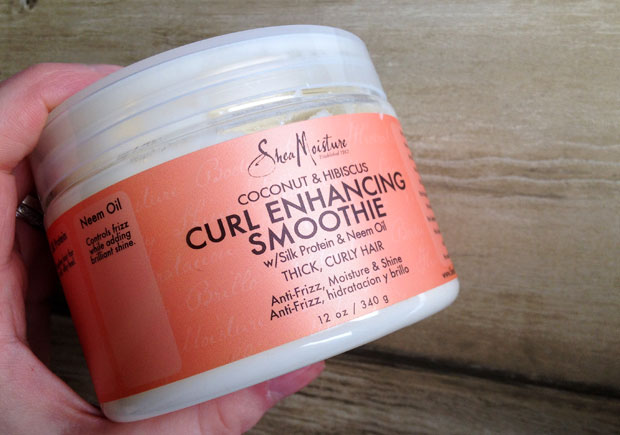 The Curl Enhancing Smoothie comes in a generous tub and is a leave in product that helps define curls, reduce frizz and gives you smooth, soft and silky hair. It restores moisture and adds shine as it conditions hair without weighing it down.
Like the shampoo, it's made from natural and certified organic ingredients and contains coconut oil, silk protein and neem oil for healthy looking, bouncy curls.
You use it sparingly on damp or dry hair and then style as desired. You can use it for twist-outs, braids and wash-and-go styles for great results.
It took me a few tries to get the hang of this product and figure out the right amount to use for my hair. The first time I used way to much and my hair looked greasy but now I've got the balance right and use much less and get the result I want which is soft, defined curls that look healthy and hydrated. I use the product on wet hair after washing it and leave my hair to air dry for natural curls.
Both products smell absolutely amazing. The scent is very sweet, nutty and indulgent and I love it!
I'm very excited that Shea Moisture is coming to Boots! I would love to try more of their products. See the full range of products on the Shea Moisture website.
I was sent these products for this review. As always, all my reviews are 100% honest and all thoughts and opinions are my own.