The #SmearForSmear Campaign
|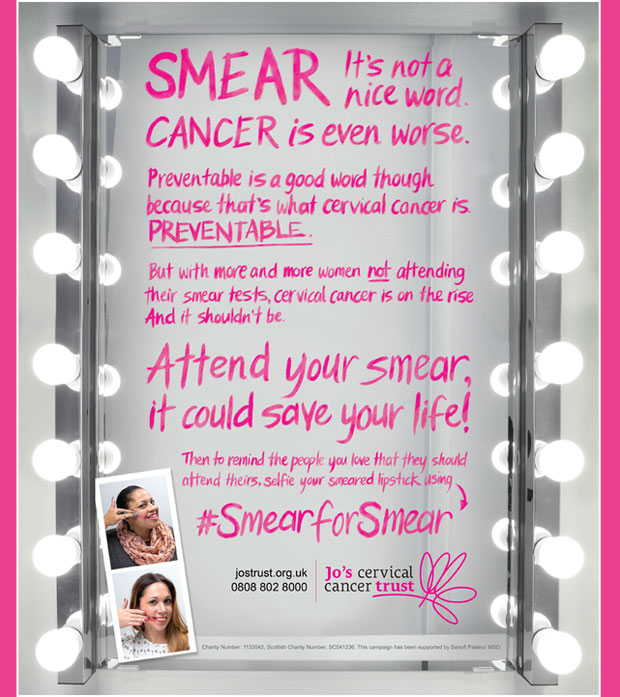 The #SmearForSmear Campaign
#SmearForSmear is a cervical cancer awareness campaign. The idea is that by uploading a picture of yourself with smeared lipstick on your social media accounts you will remind your friends and followers of the importance of attending your smear tests.
The appointment only takes a few minutes and the actual test is over in seconds. It doesn't hurt (actually I can't even feel it!) and is not scary at all but it can detect abnormal cells early before they develop into cancerous cells meaning cervical cancer is preventable.
All women between the ages 25 and 64 are invited to come for their cervical screening every three to five years. All you do is make an appointment with the nurse at your usual GP surgery.
Younger women are failing to attend their smear tests: only 63.3% of women aged 25 to 29 attended their tests in 2014. The overall percentage across all ages was 77.8%. In other numbers more than a million women failed to take up the offer of a smear test in 2013/14.
There really is no reason not to go for your simple, free and quick smear test. It can save your life. Just do it and encourage the women around you to do it too!
Read more about the #SmearForSmear campaign here.