Suffering from Dry and Tired Eyes? Here's What You Can Do.
|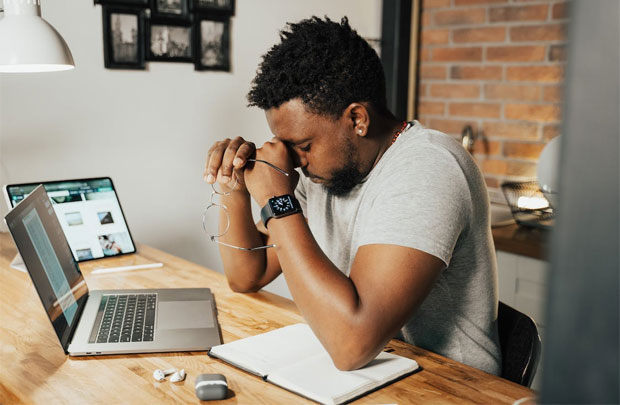 Suffering from Dry and Tired Eyes? Here's What You Can Do. | AD
Here in the UK, half of the adult population spend 11 hours or more every day in front of a screen for work and entertainment purposes. This can often result in dry and tired eyes that can feel sore too. It's not just screens that can have this effect on our eyes. Things like pollution and other environmental stresses such as air conditioning or wearing contact lenses can do this too and those are harder to avoid compared to cutting down on screen time.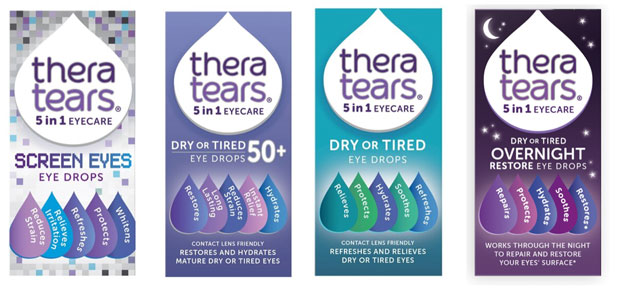 Luckily there are some helpful products on the market that can help you if you're suffering from dry and tired eyes. TheraTears is a new range of eye drops that have been specially formulated to help reduce the symptoms of eye strain with four pioneering products to choose from.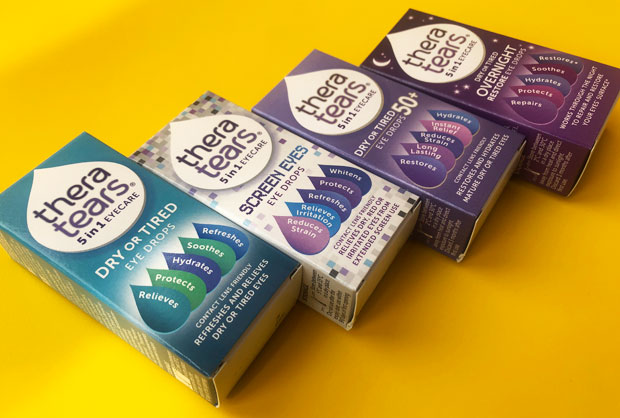 TheraTears Dry or Tired eye drops contain witch hazel and ginkgo biloba and can provide lasting comfort by refreshing and soothing sore eyes.
TheraTears Screen Eyes is a first-of-its-kind product that has been developed with clinical experts to treat computer and gaming eye strain. These eye drops refresh and hydrate dry, red, or irritated eyes with naturally derived ingredients including hyaluronic acid 0.1% to provide a lasting soothing effect by replenishing eye moisture and Euphrasia which is a natural plant extract that whitens eyes.
Both of the above formulations contain a gentle preservative and are contact lens friendly too.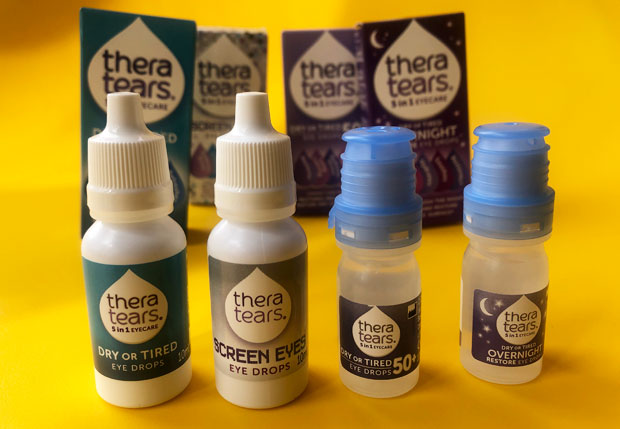 The other two products in the range are TheraTears Dry or Tired 50+ and Tired Overnight Restore which are both preservative free and suitable for contact lens wearers.
TheraTears Dry or Tired 50+ eye drops have been specifically developed for mature eyes. As we age, we naturally produce fewer tears which means we are more likely to experience dry eye symptoms when we're older. This product contains distilled waters of chamomile and mallow which are known for their calming and refreshing properties.
TheraTears Dry or Tired Overnight Restore are eye drops that have been designed to work their magic overnight so that you can wake up with refreshed and restored eyes. They use advanced cross-linked hyaluronic acid technology to restore the eye surface while you sleep.
This new range of eye drops makes it easier to find the product you need for your dry eyes. TheraTears are products are available from Tesco and Boots stores now.
Collaboration.