teapigs 2 Week Matcha Challenge
|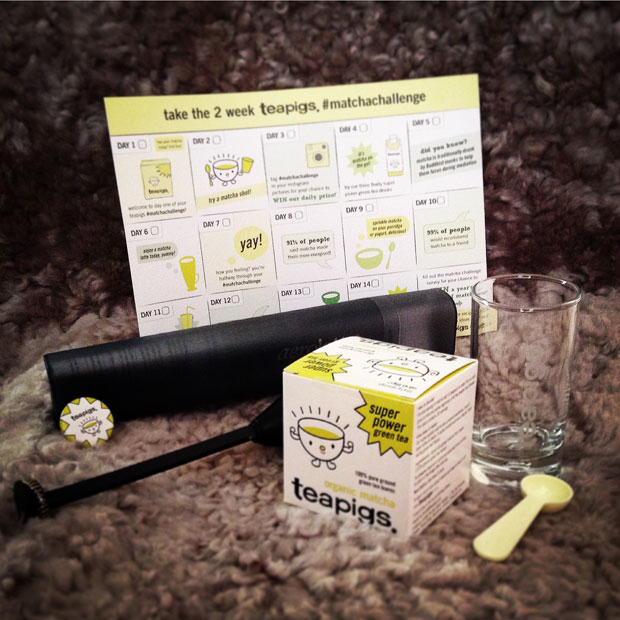 I was sent a lovely kit from teapigs with everything I need to take the teapigs 2 week matcha challenge (#matchachallenge).
I'm already a green tea drinker (I love "regular" green tea and matcha tea) but I don't drink it everyday so having a challenge like this is a great way for me to get into the routine of getting matcha green tea goodness into my body everyday. The handy 14 day chart with tick boxes (and tips and interesting facts) is very helpful!
Matcha tea is the superhero among teas! What makes it so special is that it's made from the whole leaf. The leaves are ground into a fine powder and you ingest the whole leaf when drinking matcha. When you have normal tea you just dunk the leaves in your water then throw them away, missing a lot of the goodness. Read more about matcha here.
I'm starting the teapigs 2 week matcha challenge today on the 1st of January 2015 — what a great way to start the year! Want to join? Find out more here and use the promo code "MATCHA15" to get 20% off your tea. You can also win teapigs matcha teas by providing feedback after you've taken the 2 week matcha challenge or by sharing your photos on instagram tagging @teapigs and #matchachallenge.
Follow my Instagram (amumreviews) and Twitter (@amumreviews) for daily updates on the #matchachallenge and check out my new Pinterest board Matcha Tea for lots of inspiration and recipes.
After the challenge is over, I will write another post about my experience and share my review of teapigs organic matcha tea.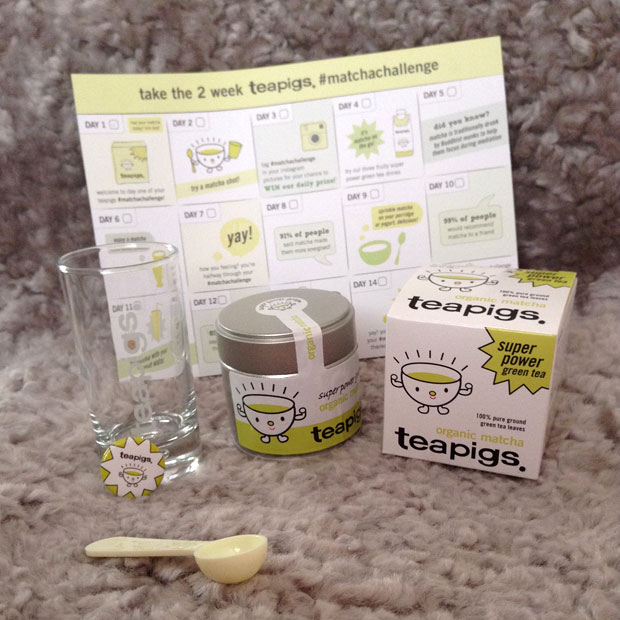 I was sent this kit to take the challenge and review the tea. All my reviews are 100% honest and all thoughts and opinions are my own.