The Best Content to Watch on Netflix Right Now 
|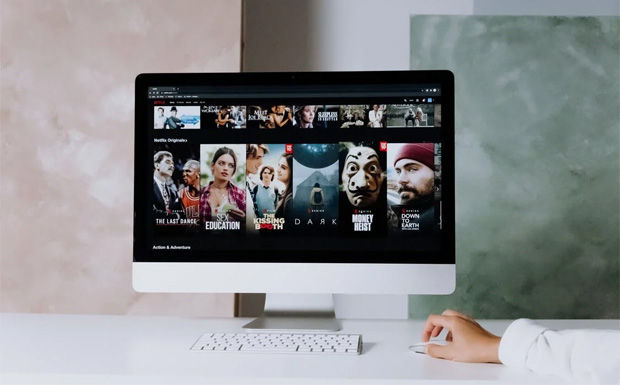 The Best Content to Watch on Netflix Right Now
With an endless library, sometimes, finding something to watch on Netflix can be a difficult and lengthy process. With older timeless classics involved amongst brand new series, their range of content is extremely diverse. If you are looking for some of the best newer content to watch on Netflix right now, then you have come to the right place. Hopefully, this will help narrow down your watch options!
Jeen-Yuhs: A Kanye Trilogy
As if we haven't witnessed enough of Kanye West on our phone screen just now, why not switch to the TV and play one of Netflix's most recent documentaries centred around Mr. West's life throughout the last twenty years rising to fame. It covers all aspects of Ye's career including his musical success, his rise in the fashion industry as a leading designer, and the effects of his beloved mother's death. Tune into Netflix today to watch unseen footage and clips of this worldwide phenomenon throughout the years.
If you loved Sheldon Cooper and his intellectually driven personality in The Big Bang Theory, then be sure to check out the Young Sheldon series on Netflix. Jim Parsons narrates the show that focuses on his younger self, portrayed by Iain Armitage, as he navigates his way through high school life in Texas while being dramatically different, socially and intellectually, from those surrounding him. You can even catch this coming-of-age sitcom on British channel E4. Click here for TV aerial installation.
If you are a fan of interior design, large mansions that are lovely to look at, and a bit of drama, then Selling Sunset is the perfect series to tune into. Following the Oppenheim Group of Los Angeles, the show covers all of the dynamics involved in the life of being a leading and competitive real estate agent. This show certainly doesn't lack entertainment, specifically with the empowering females involved. Filled with relationship and work drama, staff parties, flamboyant outfits and cars, and more predominantly properties, each season of Selling Sunset is definitely worth the watch.
Starring Penn Badgley as an eerie obsessive serial killer, Joe, he begins to become infatuated with an aspiring writer, stalking her constantly through social media, and attempting to remove any complications that get in his way. The first season follows on with a further two seasons, when Joe attempts to re-identify himself by moving to Los Angeles, however, it isn't long before he finds himself falling into the same routine once again, but with another woman.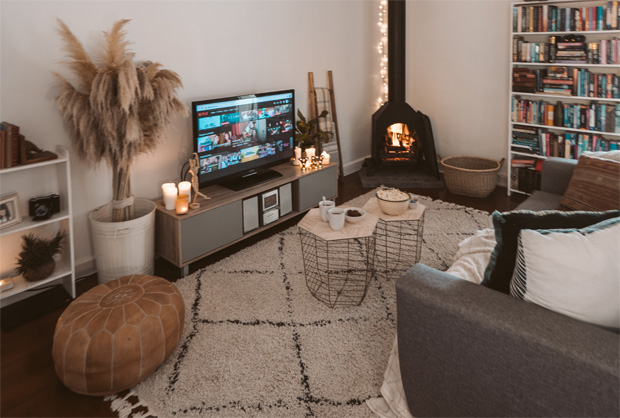 When Seong Gi-hun finds himself in a competitive game that provides him with an opportunity to clear his financial debt, he soon realises that reaching a cash prize will be harder than expected, as he finds himself competing with 455 other players in a life-or-death scenario. After the first game involves shootings, the players demand to be released however, the realisation that they cannot survive financially sinks in and resorts them back to the deadly games for round two.
Highlighting the struggles of modern-day poverty in the USA, Maid has received utmost appraisal for covering the determination a young mother has in providing a greater lifestyle for herself, and her younger daughter after fleeing an abusive relationship. Alex, unable to receive Government support unless she has a job, begins her occupation as a low-paid maid as she balances work with her new job role. One of the best pieces of content to watch on Netflix to understand the struggles faced on the poverty line.
Highlighting the dangers of the dating app, Tinder, The Tinder Swindler documentary covers the malicious tactics of Simon Leviev, formally known as Simon Hayut, and his plots that involve scamming women he meets on Tinder out of thousands. Calling attention to the idea that you never truly know someone's intentions on a dating site, the women scammed by Leviev finally speak out and tell their stories of when they were involved, both friendly and romantically, with the con artist himself. One of the greatest documentary pieces of content to watch on Netflix just now justified by its popularity.
If you love a Netflix true-crime drama, you will love Netflix's newest docuseries. The Puppet Master chillingly delineates the life of Robert Hendy-Freegard, a conman who stole around £1 million from numerous women across Britain. Not only does the conman dupe them out of money, but he also manipulates them to leave their families accordingly due to his fake thought scenarios. If you like the sound of The Tinder Swindler, The Puppet Master should be next on the must-watch list.
Killer Inside: The Mind of Aaron Hernandez
Examining the life and crimes of leading NFL star, Aaron Hernandez, this Killer Inside documentary provides the details of not only his murder convictions but his struggles with his family, his sexuality, and his mind, which all have a relation to football. The viewer listens to his friends and family members outline his life, phone calls from the prison, and court hearings involving Hernandez, all before he committed suicide in his cell in 2017.
Guest Article.