The Most Effective Ways to Make your CV Stand Out
|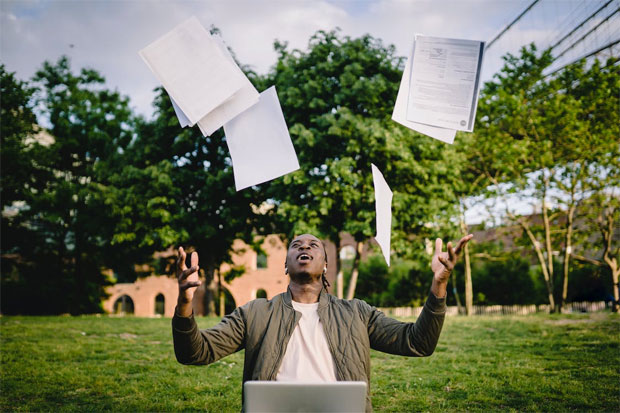 The Most Effective Ways to Make your CV Stand Out
When you're looking for a new job, having a good CV is essential. Most job applications will require that you share your resume so it's important to spend some time on your CV to ensure that it stands out from the crowd and accurately represents your skills and what you have to offer.
Did you know that recruiters only spend seconds looking at most applicants CV before deciding whether to consider them for a position or not? That's why it's so important to ensure that your CV looks great and highlights the qualifications and skills that you have that make you the best candidate for the job you are applying for.
Let's look at the most effective ways to make your CV stand out:
Create or find a template. If you have some design and computer skills, you can create your own template to use for your CV. Once you have added your basic information that will always be included for every job application, you can use this template and adjust the information for different job roles. If you don't have an eye for design, there are plenty of resume templates online, both free ones and once that you can purchase. These can be very useful to ensure that your CV looks great and gives a good overview.
Carefully select what to include. Always include your name and contact details, but don't overcomplicate your CV with too much personal or irrelevant information. For the skills, education, and work experience section, it's most important to share the things that are actually relevant to the position you are applying for. If you're applying to work in a bank, they don't need to know about that bread making course that you took 5 years ago, for example.
Do show your previous jobs and the timeline though. Even if the jobs you have had before are not relevant to the job you are applying for, there may be transferable skills and it's also important to show how long you stayed in different positions and whether you had any long gaps between jobs or not. Don't worry if you do have gaps – just be sure to include what you did with that time. Perhaps you took a course, cared for a family member, travelled, or did charity work.
Keep your CV up-to-date. Regularly update your CV with any new skills, courses, or work experiences that you have.
Add a note. A short personal note to grab the employer's or recruiter's attention is a good idea to add to your CV. Highlight your most important and impressive qualities on this note!
Mention other relevant skills. If your hobbies showcase extraordinary skills that can be relevant to the position, share them too. Or do this simply to show your personality a bit. Share some of your accomplishments from your free time and things that make you stand out from the crowd.
There are of course things that you shouldn't include on your CV too. Do not add any photographs, your age, your sexual orientation, anything about your religious or political opinions, or anything about hobbies that might be controversial such as your love for Pay by Phone casino games or similar!
Collaboration.