The Top Five Benefits of Football For Kids
|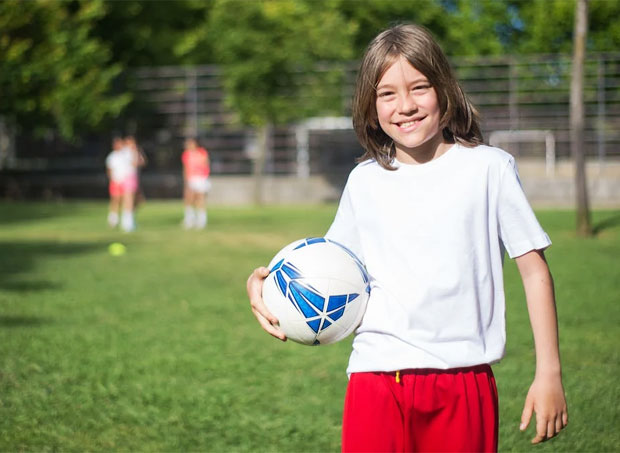 The Top Five Benefits of Football For Kids
Football is a brilliant sport for kids – young boys and girls (even toddlers) can start to learn to kick a ball around. Kids needn't be hardcore football fans to join in either, from a kick around at the local park to joining a school team, football is meant to be fun and a good opportunity to socialise.
There are a multitude of benefits for kids who play football, particularly if they start to play at a young age when a lot of important life skills are still in development. From encouraging a healthy attitude towards exercise to having good old fun, here are the top five benefits of football for kids.
5 Reasons Football Is A Great Sport For Kids
Firstly, football is a great sport for overall health. A fast-paced game is great for cardiovascular health, keeps joints healthy and flexible, and helps boost stamina. It's a good way for kids to burn off energy in a fun way, with their friends. Starting to learn about health and fitness at a young age is no bad thing either – kids who find a sport they enjoy are more likely to remain keen on fitness throughout life.
Sure, there are brilliant individuals in football, but teamwork is at the core of any successful team. Teams that win are teams that work well together – and teams that work well together are ones that know their individual strengths and weaknesses and how they fit together. Playing football teaches kids what can be achieved when you work together towards a common goal (pun intended!)
There has to be a winner in football and naturally, there must be a losing side too. Your kids' team won't win every game, and that's fine. Losing, even when you have tried your best, builds resilience and encourages good sportsmanship.
For a team to work well they need to be able to communicate well with each other, with their coach, and referees. Children will quickly learn that good communication skills improve their chances of success and that of the team.
Our last reason, and one of the most important is that football is just good fun! If your kid decides to join a local team or academy there are chances to socialise with other kids, make new friends, and have new experiences.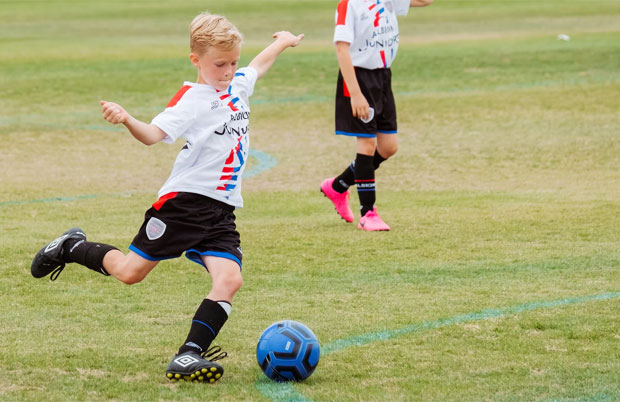 Football Lessons
If your kids enjoy football, they might want to join a local team, attend an academy, or coaching lessons. There are various academies around the country that accept children from as young as three years old. Kixx is a national franchise that has football academies for kids right across the UK and is ideal for kids of all ages to make new friends, have fun, and keep healthy.
And yes, there are benefits of football to kids under five too – although younger players won't be as serious about the sport, they still learn important coordination and communication skills.
What do you think? Would you enrol your kids in football lessons? Or do you already have a football mad kid?
Guest Article.