Theraline Plushy Moon Maternity & Nursing Pillow Review
|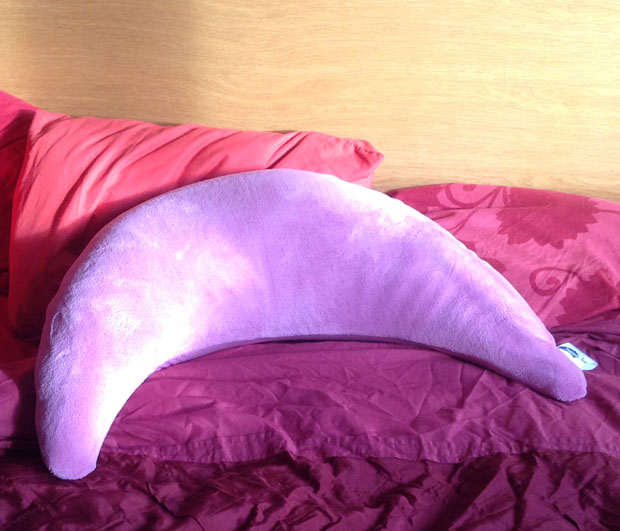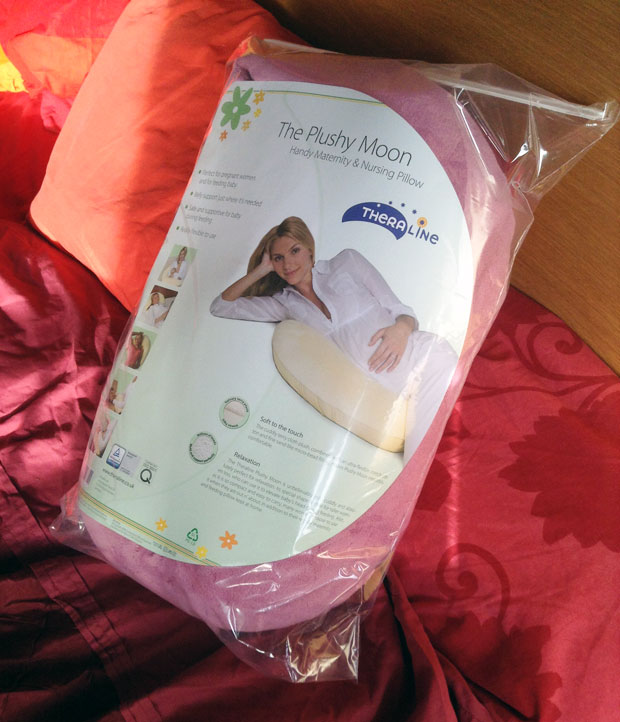 Theraline Plushy Moon Maternity & Nursing Pillow Review
Wow! This might be the most comfortable pillow in the world! It is much more than just a maternity & nursing pillow…
I love products that multi task, that you can use for many things and for a long time. The Theraline Plushy Moon pillow is one of those products. You can use it…
as a maternity pillow for comfortable sleeping during pregnancy
as a feeding pillow to prop up your baby
as a head/neck pillow for yourself (sleeping/relaxing/reading)
for your baby to use as sitting support or to nap on
as an arm support for when you are working on the computer
This means it is a bargain product, since you will not just use it during your pregnancy or breastfeeding time, but for many years to come.
More things that I love about the Plushy Moon:
It is  filled with fine micro beads which makes the pillow incredibly comfortable since it moulds around your body/head/neck. As soon as I put my head or body on it I am comfortable straight away. This must mean that it is really nice for my baby when I feed her on it, too. My baby loves napping on the Plushy Moon pillow and so do I when I get a chance.
The material is lovely and luxurious (super soft terry cloth plush on one side and stretchy cotton on the other).
It is big but also light and flexible which makes it easy to transport.
It is pretty! Most maternity pillows that I have seen are not very pretty but the Plushy Moon has a beautiful shape and looks lovely on our bed. Very cute!
I would recommend this pillow to everybody (even if you are not pregnant or do not have a baby!). It is the most comfortable pillow I have laid my head on and it is great for breastfeeding and much more. Be warned though, you might need to get one for everybody in the family because they will all want it!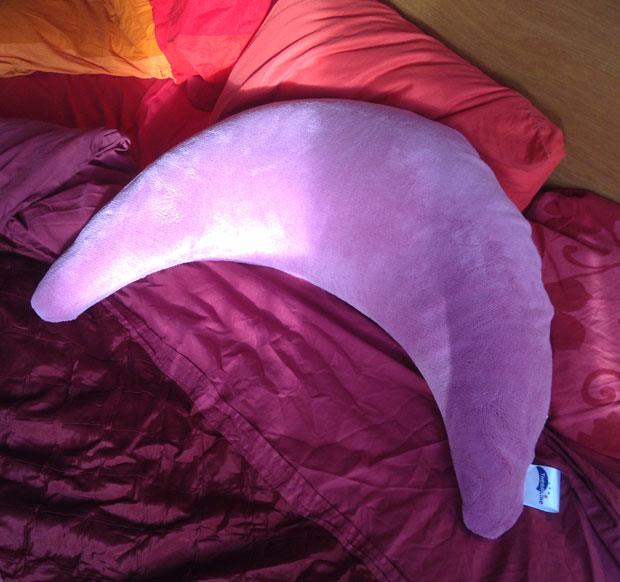 I was sent this pillow in exchange for this review. As always, my reviews are 100% honest and all thoughts and opinions are my own.