A Tip For Breastfeeding Mums: Use Crop Tops As Nursing Tops!
|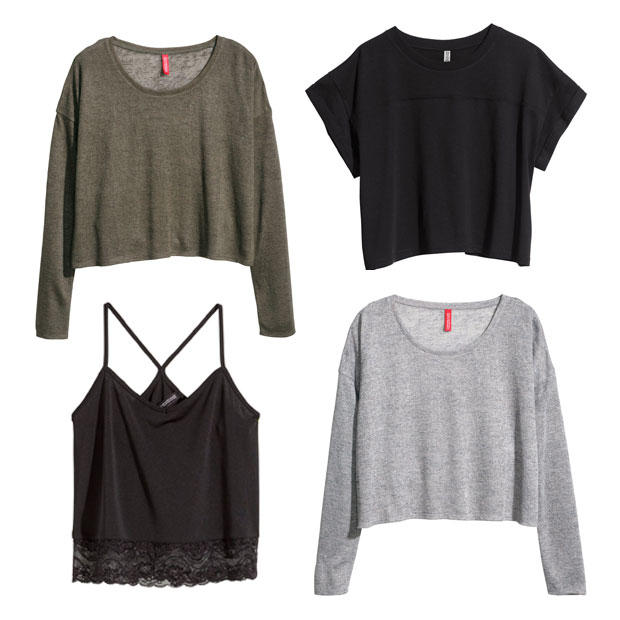 Here is a fashion tip for breastfeeding mums: use crop tops as nursing tops!
I'm personally not a fan of crop tops when they are worn without another top underneath (makes me think of the 90's and the Spice Girls!) but since having a baby I have discovered that they make very good breastfeeding tops. They are very popular on the high street at the moment so they are easy to find and are available at very decent prices. Just combine them with nursing vests or any stretchy vest/t-shirt that you can pull down easily to get access to a boob. (I've got some from Primark that are very stretchy.) Choose crop tops with a loose fit (or go up a size or two) to make them easy to pull up when you need to feed your baby.
The crop tops above are all from H&M: Fine-knit jumper in green or grey £7.99 (top left and bottom right) / Short Jersey Top Black £3.99 / Short Lace Top £9.99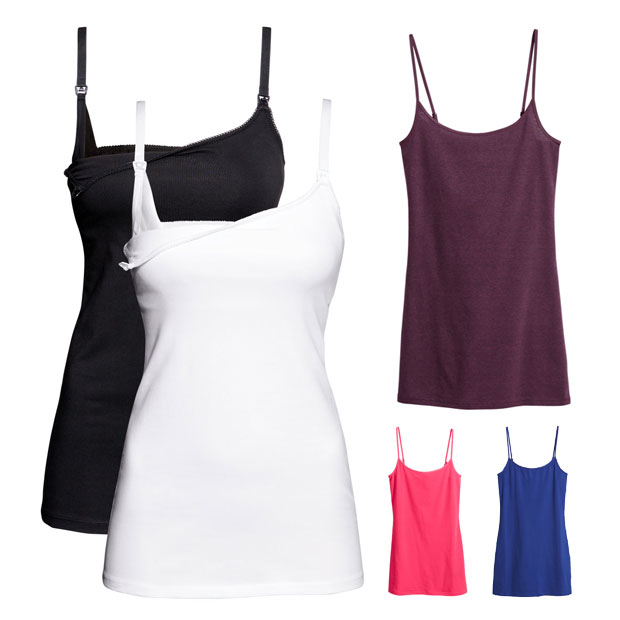 MAMA 2-pack nursing tops £14.99 / Long Vest Top (with adjustable straps) £3.99
This little trick makes dressing easier, cheaper and more fun when you are a breastfeeding mum. You can mix and match more and don't need to rely on special nursing tops.
Crop tops are also great for pregnant ladies since they will fit you throughout your entire pregnancy and your bump can just keep growing below. Use long sleeved crop tops over maternity dresses or combine any crop tops with maternity vests and tops to change up your wardrobe a bit.