Tips For A Smooth Dental Journey In Turkey: A Step-by-Step Guide For UK Patients
|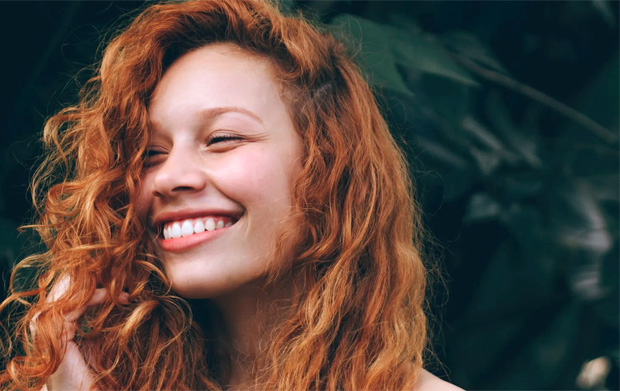 Tips For A Smooth Dental Journey In Turkey: A Step–by–Step Guide For UK Patients
Embarking on a dental journey abroad can be a decision filled with uncertainties, but the right preparation can pave the way to cost-effective and quality dental care.
Turkey, renowned for its burgeoning medical tourism industry, has become a popular destination for UK patients seeking affordable yet high-standard dental treatments. If you're considering having your next dental treatment in Turkey, here are six essential tips to ensure a smooth and stress-free experience.
Thorough Research Before Choosing A Dental Clinic
Before packing your bags, delve into comprehensive research about the various dental clinics in Turkey. Look beyond flashy advertisements and delve into the core aspects of a clinic's reputation and expertise. Seek out firsthand reviews and testimonials from patients who have undergone treatments there. For example, the award-winning Antlara Dental has high ratings on TrustPilot, making this dental centre in Turkey an ideal option to consider.
When you're choosing the best clinic for you, you should also be sure to verify the credentials of the dental professionals, ensuring they possess the necessary qualifications and expertise in your specific treatment area.
It's also crucial to ensure that dental professionals are fluent in English, as effective communication is paramount in ensuring that your treatment plan is thoroughly understood and executed according to your expectations.
Ensure Comprehensive Pre-Trip Consultation
Arrange a thorough pre-trip consultation with your chosen dental clinic. Use this opportunity to discuss your treatment plan and delve into the nitty-gritty details of the procedures involved.
Ask specific questions related to the treatment process, the potential risks and complications, the anticipated duration of the treatment, and the expected recovery period. Seek comprehensive clarity on the costs involved, including any potential additional expenses that might arise during or after the treatment.
A reputable clinic will provide you with a detailed breakdown of the treatment plan, including the various stages and their respective costs, to ensure that you have a comprehensive understanding of the financial aspects.
Verify All Legalities And Paperwork
Before your departure, ensure all your legal documentation is in order. This includes verifying the validity of your passport and ensuring that it will remain valid for the entire duration of your stay in Turkey.
Contact the Turkish embassy or consulate for specific information about making a medical trip, and double-check the entry requirements for the country. Additionally, consult your local healthcare provider to acquire a comprehensive medical report detailing your existing oral health condition, any ongoing treatments, and the medications you are currently taking
Ensure that you have all the necessary prescriptions and medical records readily accessible during your trip, as they may be required by the Turkish authorities or the dental clinic for reference and documentation purposes.
Plan Adequately For Post-Treatment Recovery
Anticipate a period of post-treatment recovery and plan your trip accordingly. Allocate sufficient time for rest and recuperation after the dental procedure, as this will significantly contribute to your overall healing process.
Research and identify suitable accommodation options close to the dental clinic, ensuring that you have easy access to the necessary medical support and assistance during your recovery phase.
Familiarise yourself with the local surroundings and amenities, such as pharmacies and grocery stores, to ensure you can easily access any additional necessities or provisions required during your recovery period.
Account For Cultural Differences And Language Barriers
While Turkey is known for its warm hospitality and welcoming culture, it's essential to be mindful of the cultural differences and potential language barriers you may encounter during your stay.
Take the time to acquaint yourself with the local customs, traditions, and etiquette, as this will enhance your overall experience and help you establish a respectful and cordial relationship with the locals. Consider learning some basic Turkish phrases and expressions to facilitate effective communication and demonstrate your respect for the local culture.
Prioritise Follow-Up Care And Support In The UK
Upon your return to the UK, schedule regular follow-up appointments with your local dentist. Provide them with a comprehensive overview of the treatment you underwent in Turkey, including detailed documentation of the procedures performed, the medications administered, and the post-treatment instructions provided by the Turkish dental clinic.
This will enable your local dentist to monitor your progress effectively, assess your oral health condition, and identify any potential complications or issues that may arise following your dental treatment abroad.
Follow their advice and recommendations diligently, and communicate any discomfort, pain, or abnormalities that you may experience. Timely intervention and appropriate aftercare are crucial in ensuring the long-term success and sustainability of your dental treatment in Turkey.
In A Nutshell
Adhering to these essential tips and guidelines can streamline your dental journey in Turkey and ensure a seamless and successful experience. Remember, thorough preparation and a clear understanding of the process are pivotal in making your dental trip a positive step toward achieving your desired oral health goals!
| Guest Article.