Tips to Make Most Out of Your Bridal Bouquet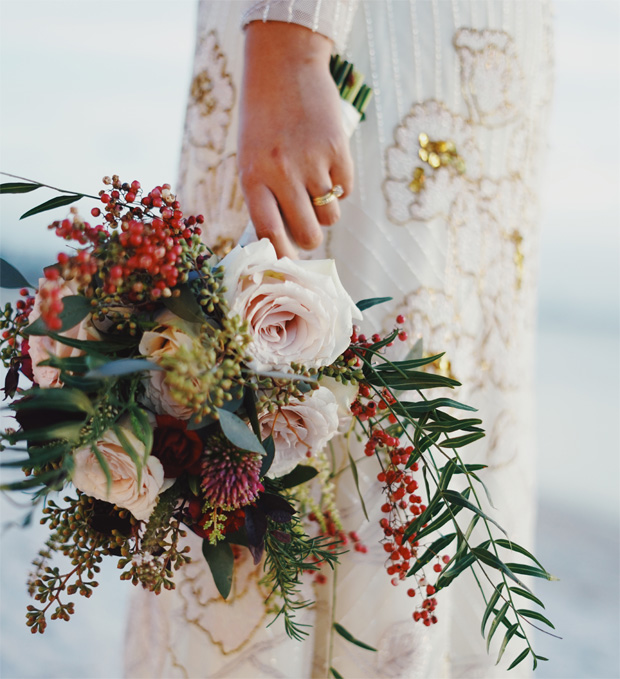 Tips to Make Most Out of Your Bridal Bouquet
Wedding planning is one of the most crucial parts of your wedding celebration. With the right planning, you can enjoy your wedding celebrations to the fullest and create memories that can last a lifetime. However, if you choose to overlook planning the important events and other details of your wedding day, then you might face a challenging time in handling everything a day before your big day.
A beautiful bridal bouquet can help you enhance the appearance of your wedding dress and leave everlasting impressions in the minds of your guests attending the wedding. Therefore, it is extremely vital to plan your bridal bouquet look beforehand to avoid facing major issues on your bid day.
This article focuses on pointers that will help you select the best bridal bouquet and make it the most memorable day of your life. So without further ado, here are tips to consider while selecting your bridal bouquet.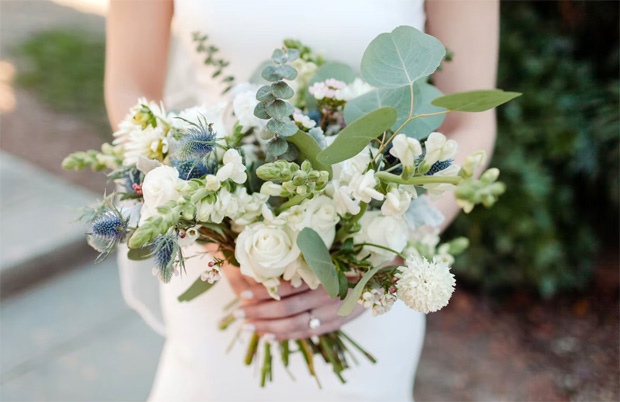 1. Select your bridal dress
Often selecting your bridal dress before finalizing your bridal bouquet can help you discover the finest flower bouquet options out there. You should consider selecting the bridal bouquet that matches your wedding dress. This way, you will be able to enhance your wedding look to the next level and leave greater impressions.
2. Determine types of flowers to add to your bouquet
Not all types of flowers are suitable for bridal bouquets. However, there are no rules for selecting certain flowers for your bridal bouquet, but it is always an ideal option to be selective when it comes to the bridal bouquet. You can select flowers based on your budget limitations and seasonal availability.
3. Consider the shape and size before finalizing
You will have to carry your bridal bouquet throughout the wedding ceremony. You would definitely not want to choose a bridal bouquet that is not easy to carry. Consult your wedding florist to help you find the most appropriate size of bridal bouquet for you.
4. Decorative items you would like to include
Decorative items are the best ways to add appealing effects to your wedding bouquet. Select the items that color coordinate with your wedding dress and flowers. Avoid adding heavy decorative items as it can make the bouquet heavy to carry and might also stick to your dress.
5. Consider your wedding venue
Non-seasonal flowers tend to get dehydrated and damaged when exposed to harsh climate conditions. If you are planning to celebrate your ceremony in outdoor areas, then you should choose flowers that can last for a longer period of time. Seasonal flowers can stay fresh in harsh climate conditions for greater hours.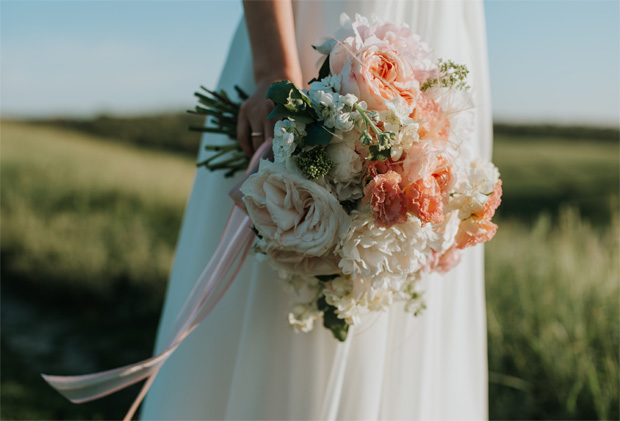 Popular types of bridal bouquets to choose from
1. Cascade bouquet
The Cascade flower bouquet is the most popular and trend-setter bridal bouquet out there. With this bridal bouquet, you can give a dramatic waterfall look-like effect on your bouquet. They are perfect for royal theme weddings.
2. Hand-tied bouquet
Hand-tied bouquets are easy to carry and voluminous bridal bouquets. If you are not a fan of huge bridal bouquets, then a hand-tied bridal bouquet is all you need. These types of bouquets are simply tied using ribbons or other related fabric materials.
3. Round bouquet
Round bridal bouquets are an ideal option for brides who prefer using single types of flowers or similar color flowers in their bridal bouquets. This way you don't have to worry about adding different colors or types of flowers to your bridal bouquet.
4. Posy bouquet
Posy bridal bouquet is another most popular type of bridal bouquet available in the market. These are smaller than hand-tied bouquets and extremely light in weight. It contains fewer flowers compared to other types of bridal bouquets.
You can take inspiration from the internet to find more stunning and breakthrough bridal bouquets ideas that fit well with your style and preferences.
Guest Article.