Top 10 Tips for Parenting Multiples & Surviving
|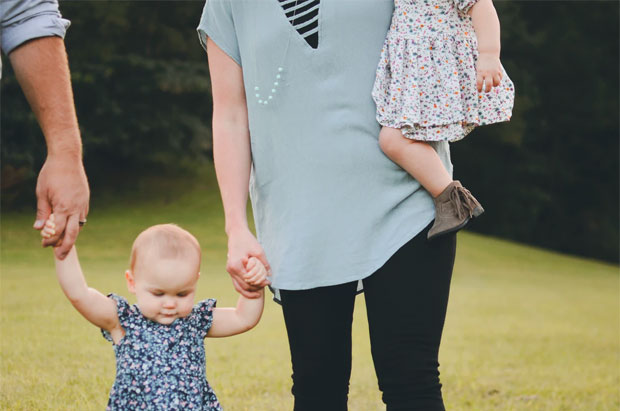 Top 10 Tips for Parenting Multiples & Surviving
Leonie Huie is the author of The First Year Is Survival, due for release in October by Hashtag Press. She's the founder of EmpowerMe — a business aimed at supporting working mums.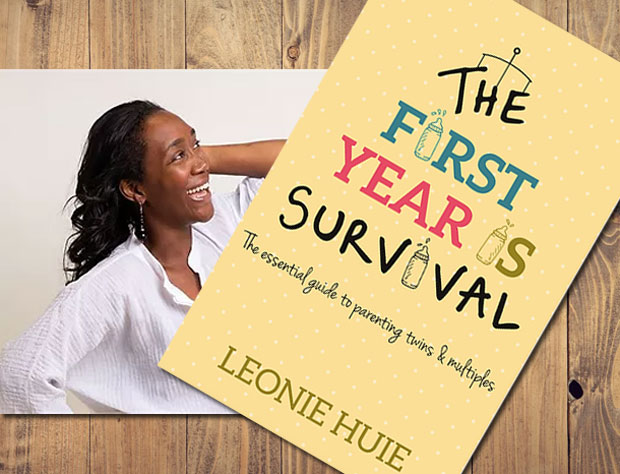 Author bio:
Leonie Huie is the founder of Empower Me which she started in 2019 after being inspired by her twin daughters to help empower other mothers to improve their work-life balance. After experiencing a challenging pregnancy and giving birth to twins Leonie suffered from post-natal depression and anxiety, which made it difficult for her to bond with her twins in the first weeks of their life. She returned to work when her babies were 10 months old and struggled trying to balance work and home life commitments and she knew she wasn't alone. Leonie met so many women with the same issue, trying to manage that elusive work-life balance and still be the best mum they could be whilst providing for their family.
Leonie, who lives in London, now works part-time as a teacher whilst running Empower Me and uses her 17 years' experience in education to coach and deliver training to mothers wanting to make positive changes in their lives to improve work-life balance for themselves and their family. She is also a female empowerment coach, public speaker and her first book, 'The First Year is Survival,' is written to help parents of twins and multiple children survive their first year of parenthood. Leonie's daughters are still young so she manages her time effectively to ensure she can take them to their favourite place — the park — as well as play games and watch Mr Tumble.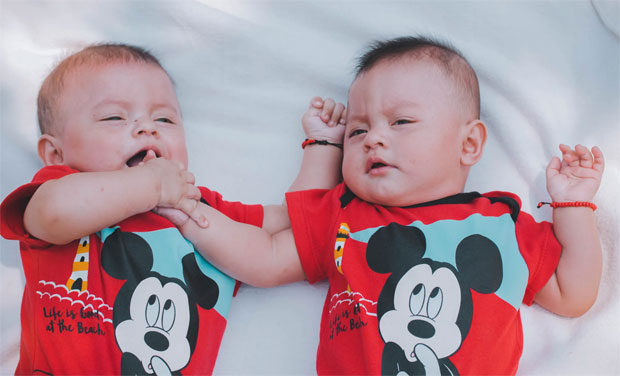 Top 10 Tips for Parenting Multiples
Don't be hard on yourself! Being a parent is one of the most challenging jobs you'll ever do whether you have one child, twins, triplets or more.
If you are feeling stressed or overwhelmed speak to someone who cares about you and tell them how you're feeling or see your GP. Read about how stress affects the body in this article by BetterHelp.
Don't be afraid to ask for help if you need it, there is no harm in doing so. You will not be frowned upon or treated differently. People will not think you can't handle being a parent, occasionally we need to lean on others to survive.
When your children sleep you must try to sleep too. Sleep deprivation in the first few months of pregnancy can have a negative affect on our health and well-being. Everyone needs a decent amount of sleep to be able to function but that is non-existent with multiples. Avoid trying to tidy up, prepare feeds, cook dinner etc whilst babies are asleep. I felt like I had to try to cram all the jobs in while they were asleep when I was a new parent and felt the consequences and had to learn the hard way. Sleep whenever you get the chance to and you'll feel much better for it.
It's OK to cry and I mean that from the heart. A coping mechanism I used when my twins were a few months old was letting the tears flow, and I really felt better after letting it all out. Sometimes it can feel a bit too much what with the feeding, lack of sleep, cooking, cleaning… .the list goes on. So, if you feel like crying then cry.
Try to avoid isolating yourself, being a new parent can be lonely. Join parenting groups, go for a walk, visit family and friends. It's good to socialise and enjoy some adult conversation. The change of scenery will do you some good.
Try to do some light exercise if you have the time. You don't have to leave your home for this you can easily watch a YouTube video as there's so much to choose from. Thirty minutes a day of exercise a few times a week is a great starting point. There are so many benefits to exercise such as helping you to feel relaxed, improving your cardiovascular health, giving you more energy and keeping you fit.
Put some time aside for you and your partner to have a date night. I know this might seem like a crazy idea, but you don't have to leave your house to do so. You can order a takeaway or cook a nice meal together and talk or watch a movie. You'll surprise yourself with how much fun this can be. I did it and appreciated the time alone with my husband

—

the adult conversation is great as you can't get much from baby babbling and it's nice to do something other than feeding and changing your little ones.
Take part in doing some mediation

—

once again, you don't have to leave your home if you prefer not to as there are plenty of videos and podcasts you can listen to. If you can find 20-30 minutes out of your day a few times a week it would really benefit you. As someone who had post-natal depression and anxiety this really helped me cope better and reduced my stress levels.
If you can, make time for yourself. I'm an advocate of self-care which is something I tried my best to indulge in during the first year of parenting twins. Whether you are having a relaxing bath, spa treatment or going to the hairdressers, do whatever makes you feel happy and good about yourself. Your health and well-being are an important part of your parenting journey

—

look after yourself.
Guest Article. Contains a sponsored link.