Veet Natural Inspirations Hair Removal Cream Review + Giveaway
|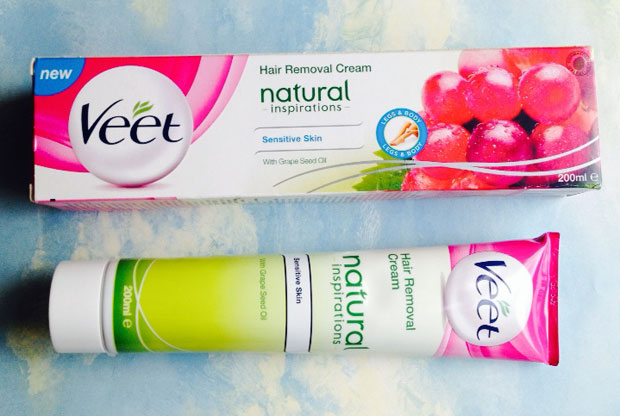 Veet Natural Inspirations Hair Removal Cream Review
Veet Natural Inspirations Hair Removal Cream removes body hair (from legs or arms) quickly and efficiently. This type is suitable for sensitive skin and has been dermatologically tested. It's formulated with natural grape seed oil and fragranced with scents inspired by nature.
It promises long-lasting smoothness that last up to twice as long as shaving and skin that feels moisturised. Grape seed oil has been added because it's known for its softening properties.
Veet Natural Inspirations Hair Removal Cream removes hair really close to the root and is also effective on short hair.
The product comes in a large 200ml tube packaged in a box together with a spatula for removing the cream.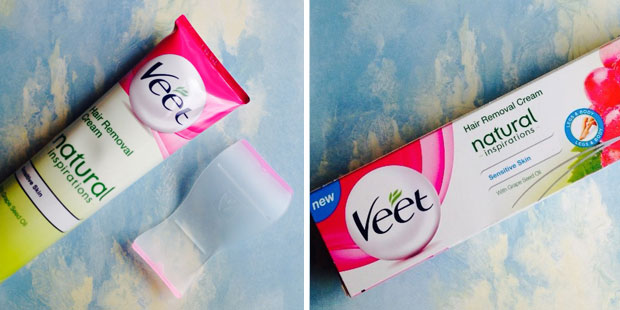 I've got quite sensitive skin on my legs and I usually get a rash when I shave my legs. Not fun! Because of my history with sensitive skin on my legs I wasn't sure if this depilatory cream would be gentle enough for my skin.
I slathered the cream all over my legs up to my knees (blonde hair on my thighs mean no need for hair removal there, yeay!), waited and removed the cream after about 10 minutes using the spatula. My legs were left soft, smooth, hairless and completely rash free!
The sensitive formula is gentle enough for my legs and the grape seed oil does a great job at moisturising my skin. I can't say I could smell any other scents than that typical hair removal cream scent but that's not important to me. You only use the cream for a few minutes then scrape and wash it off so as long as the scent is not unpleasant while you use it, I'm happy.
The smoothness lasted longer than when I shave my legs and when the stubble came back, it felt softer than normal, too. Great results!
You can buy Veet products from lots of shops including Boots, Superdrug, Tesco and Amazon.co.uk.
Giveaway
For a chance to win 3 tubes of Veet Natural Inspirations Hair Removal Cream, enter my giveaway using the Rafflecopter below. The competition will end on the 31st of August. UK entrants only, Terms & Conditions apply.
I was sent two tubes of this product for this review. As always, all my reviews are 100% honest and all thoughts and opinions are my own.