Wall Mural from Myloview Review
|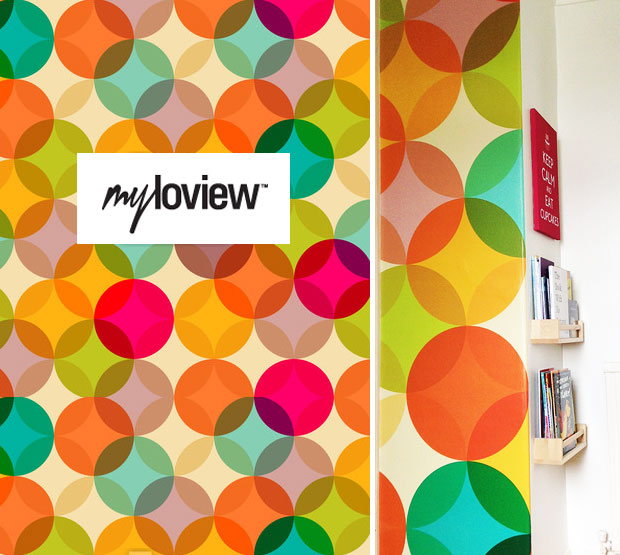 Wall Mural from Myloview Review
A month and a bit ago, we were received a wall mural from a company called myloview. myloview specialises in wall murals that are quick and easy to put up without professional assistance. They also have wall stickers, posters and canvas images for your walls.  They have lots of designs for all kinds of tastes and styles and for all rooms of the house. You can spend hours on their website looking through all the interesting artwork and photography!
We went for a vintage and abstract seamless pattern for our wall mural. We only decorated a small and slim wall in our daughter's room. We though this area would be the perfect place to add a bit of colour to the room and we are really happy with the result.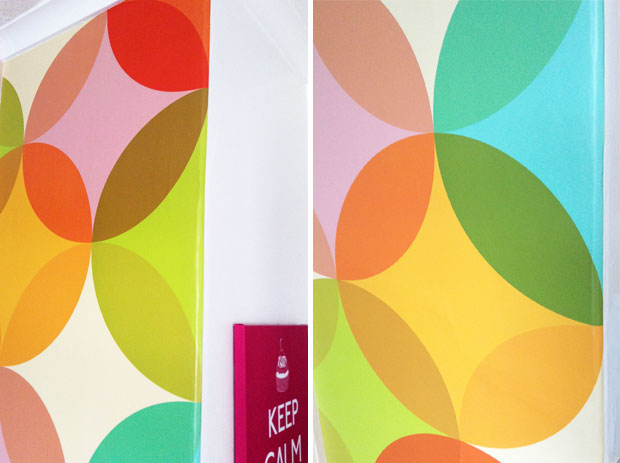 We only put the mural up last week because we are decorating some other areas of the room (the airing cupboard right next to this wall) and some parts of those jobs needed to be completed before we could put this up.
When you order your mural, you can choose between different types and we went for a self-adhesive one. You can also choose additional effects and, of course, the exact size that you need for your chosen wall.
The mural was much easier to put up than I thought. I'm not a fan of putting up wallpaper because it's always quite fiddly but this was easier. I do recommend doing it with someone to help you. My husband and I did this together and helped each other to hold the mural and smoothen out air bubbles. Once we got a technique going, it was quite easy. It probably took us about half an hour including trimming it a bit due to our walls being uneven and not straight at all.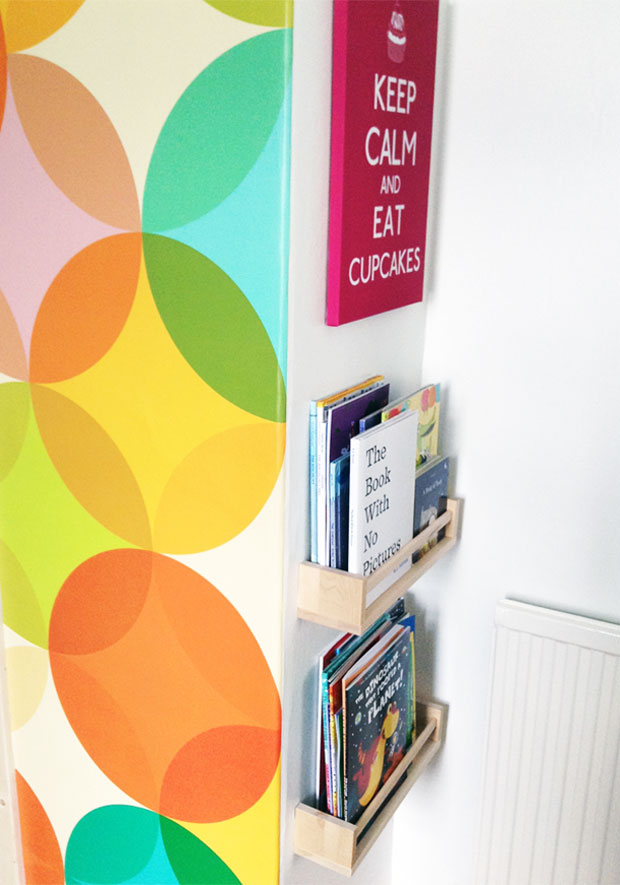 We are really happy with the result! I love the pattern and it really brightens up the room. Our daughter loves it too. As soon as she saw it, she went up to it and started pointing at the different coloured circles and giggling.
The quality of the paper is really nice and thick and while you are applying it, you can take it off a bit again to straighten any areas or to remove air bubbles which is very helpful. The print could be a bit sharper (higher resolution), because the edges are a bit fuzzy when you are up close. You can't see it from a normal distance, though. Other than that, the mural is perfect and fits really well with our home and style. It seems really durable and you can touch it without leaving marks — essential for families with small children.
Check out the website and the full range of products on myloview.com. They ship worldwide within 24 hours! Our wall mural is called Vintage Abstract Seamless Pattern.
We were sent this wall mural to review it. As always, all my reviews are 100% honest and all thoughts and opinions are my own.