Ways to Grow Your Money
|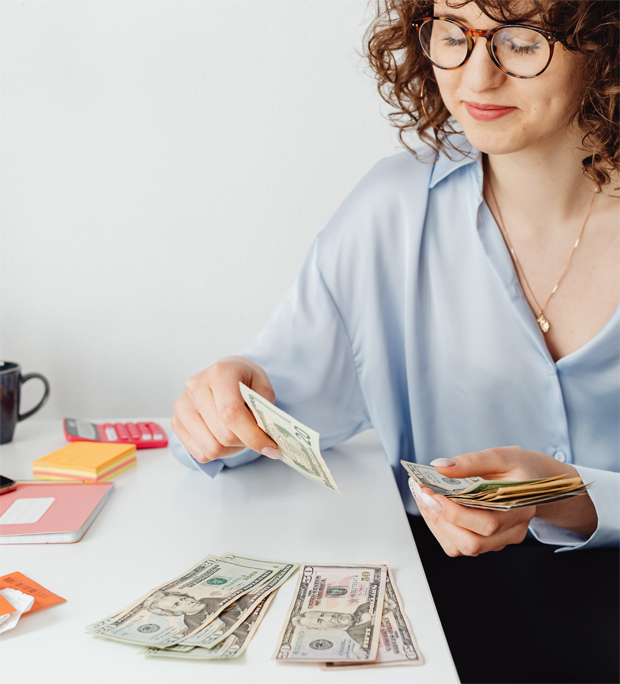 Ways to Grow Your Money
Having healthy finances is the goal for many. If you want to grow your savings or start investing, you will most likely need to make a few changes to your current spending habits, take steps to increase your income and learn about investing.
One of the easiest ways to ensure you have more money available to save or invest to make it grow is to spend less. Look over your outgoings and see where you can make savings and cut down on some of the unnecessary spends. The money you don't spend can instead be put into your savings account or be invested to make you more money.
Get into the habit of actively trying to spend less, whether you're shopping for daily essentials or something else. If you don't need it, don't buy it and if there's a more affordable option for something you do need, try that. Every little helps.
Making more money is easy to say but more challenging to achieve. If you have a regular job, you might have set hours and a salary, and you can't just ask for an extra shift to make a bit of extra money each week. No matter what your job is, you can try setting up a side hustle to make some more money in addition to your regular job. We are all good at something, and often these things can earn you money too. Good at languages? Teach languages online. Good with dogs? Try dog walking or dog sitting. Love reading and are great at paying attention to details? Offer proofreading services. If you are comfortable with driving, try food delivery services, just make sure you have a delivery route planner app to manage your time and the routes you take. Getting daily shifts might be challenging as the demand for delivery jobs is high due to the good payments and tips involved. So use the Shift Grabber software to acquire shifts automatically without any hassle, avoid scheduling gaps, and have complete control over your schedule.
Once we have some money saved, we want to make it grow. There are different ways to do this. Have a look at what's available and see what would work best for you in terms of risk and the access to your money should you need it. You might want to set up an ISA (or several), explore digital currency with bitcointrader, invest in property, or invest your money in stocks and shares. You can of course do several or all of them too – diversifying your income with multiple income streams is a great idea for reducing risk and building long-term wealth. Start small and invest more as you learn and your confidence and skills grow.
Cryptocurrencies are unregulated in the UK and any profits may be subject to capital gains tax. As with all investments, there's an element of risk and the value of your investments can go up or down.
Conclusion
Having healthy finances should be a goal for everyone, whether you're looking to create some savings for your family so that you can worry less about money or are looking to reach financial freedom and retire early. Don't wait – do what you can today to start saving and growing your money.
Collaboration. Contains sponsored links.