Weleda Aknedoron Cleansing Lotion Review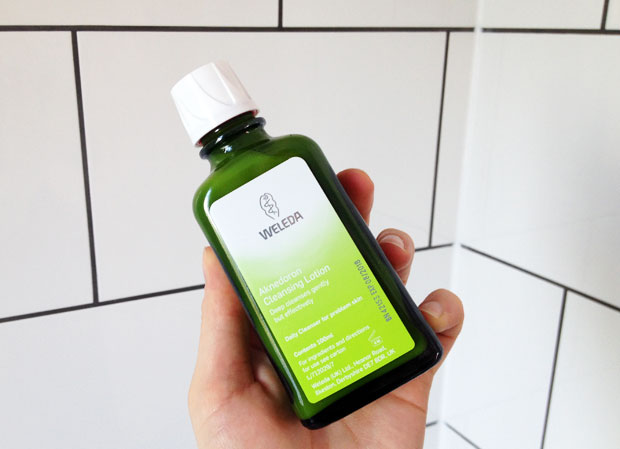 Weleda Aknedoron Cleansing Lotion Review
I have found that the best way for me to treat and battle breakouts is to use natural and gentle products that help balance my skin and to stay away from harsh chemical treatments that strip away moisture and often cause irritation.
One of my absolute favourite acne products is the Weleda Aknedoron Purifying Lotion that always works for me when I want to heal breakouts quickly or keep them away. You can read my review of this product here. The only problem I have is that my husband doesn't like the scent of this product but I love the way it works so still use it to treat any breakouts.
Now I've tried the Cleansing Lotion designed to be used along with the Purifying Lotion and it's lovely!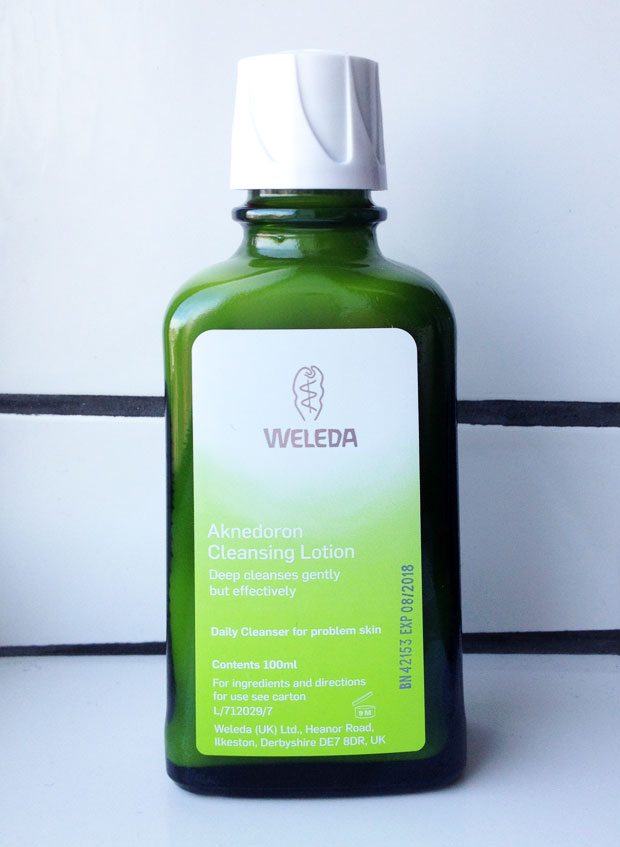 The Aknedoron Cleansing Lotion is a purifying cleanser for problem skin. It's an all-natural, very gentle cleanser with essential oils and natural extracts that tackles bacteria that can cause spots and leaves skin soothed, balanced and calm.
Aknedoron uses organic chamomile and biodynamic calendula to soothe inflammation, while essential oils of orange, grapefruit, lavender and rosemary clean, refresh and fight bacteria. The natural ingredients are blended in a soft soap of olive and sunflower oil, leaving calm, clean skin with a natural defensive balance.
The product has a runny milky texture that I find the easiest to apply with a cotton wool pad. I soak one pad and use it all over my face, then use a clean pad to remove any excess before moisturising or treating with the Purifying Lotion if I have any current breakouts. You can use it morning and evening but I usually only use it at night.
This cleansing routine feels so refreshing and gentle and leaves my skin clean, calm and balanced. Existing spots are reduced and shrink quickly and new ones are kept away. My skin doesn't feel stripped of moisture at all which is rare for acne fighting cleansers. I love how my skin feels after using this product.
I'm happy to say that the scent is really lovely and that my husband likes it too which means I can use it all the time without any complaints!
You can buy it directly from the Weleda website, Boots, Amazon.co.uk and many other shops. It costs around £9.95 and comes in a beautiful 100ml glass bottle that I'm sure will last a long time.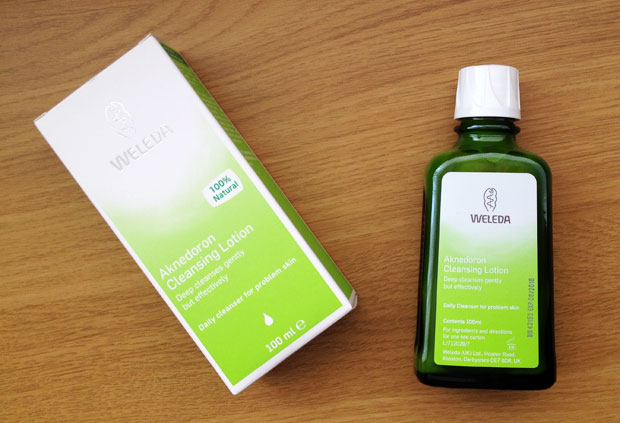 I was sent this product for this review. As always, all my reviews are 100% honest and all thoughts and opinions are my own.