Wooden Shelving Unit Floor Lamp Review – Valuelights
|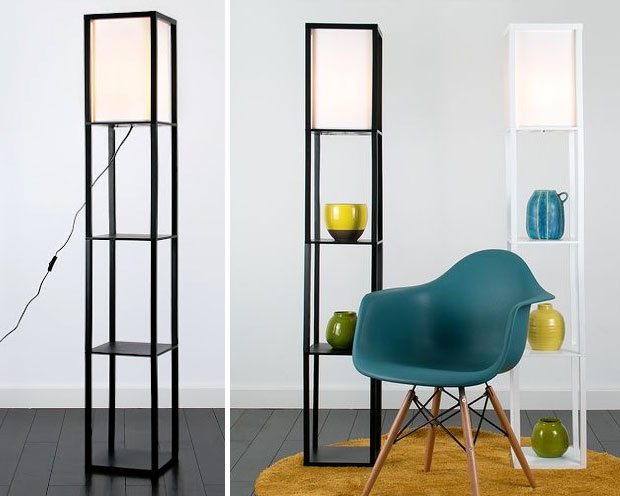 Wooden Shelving Unit Floor Lamp Review – Valuelights
We have a new lamp/shelf! Storage is always an issue for us and we've been looking for a solution to help us be more organised in the living room. We have a sofa with square arm rests that usually end up crammed with our phones on charge, books I'm reading, the breast pump, chargers not in use, etc… It's annoying to move these things all the time as it's all stuff that we are currently using but it's not very sightly on display all the time and they do get in the way when you sit down on the sofa for a rest or a bit of telly time.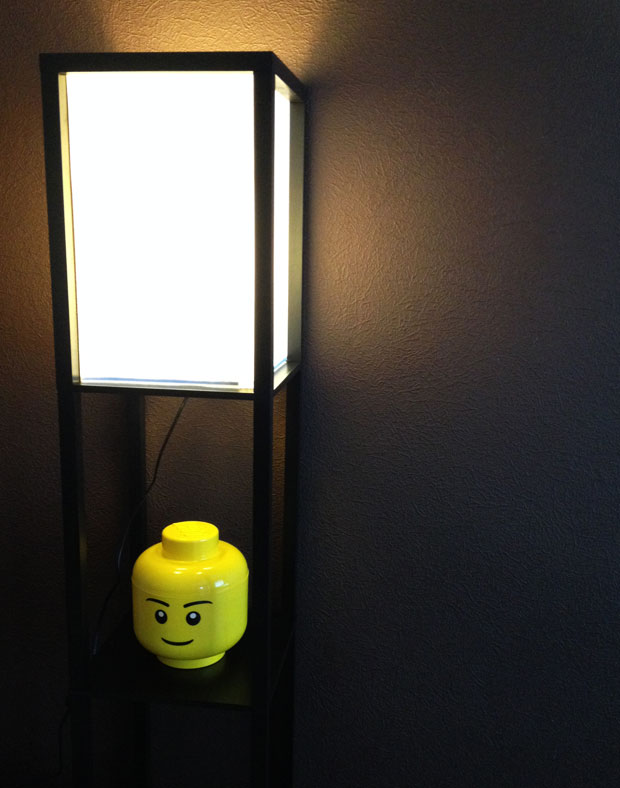 That's why I got very excited when I spotted this Wooden Shelving Unit Floor Lamp on the Valuelights website. It's also the perfect style for our home. Our other shelves, the sofa table and our sofa are all brown and angular so this unit fits right in. It also looks a bit Japanese which suits us very well too.
This vintage style floor lamp has three shelves (26x26cm) and is 1,6m tall. You can make a shorter unit if you wish though as you assemble it yourself. The top bit contains the bulb (not included) and the shade and makes the actual lamp and the rest of the unit can be used for storage. It's very clever and stylish too!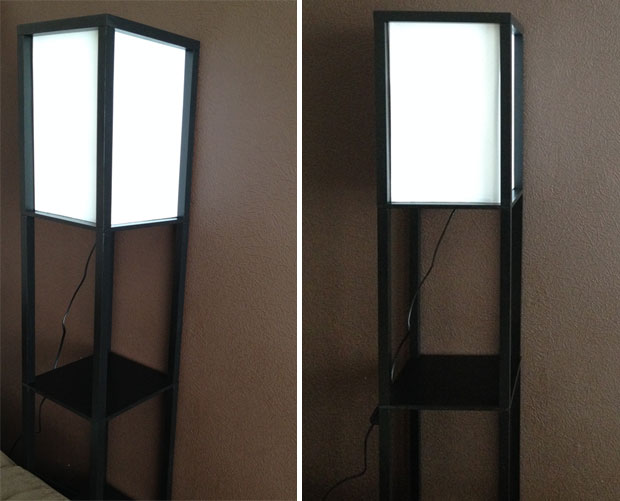 The shelves are geneours and can be used for decorative items such as pretty books or vases or for more practical things such as charging technology or even a cup of tea out of reach for the kids!
We keep the shelf/lamp in the corner between the wall and the sofa where our old floor lamp lived. This means it's away from the kids so that they can't pull it over or try to climb it. It also means we can use the lowest shelf for less pretty things (I'm looking at you, breast pump!) since this is out of view and the other two for my books and our phones.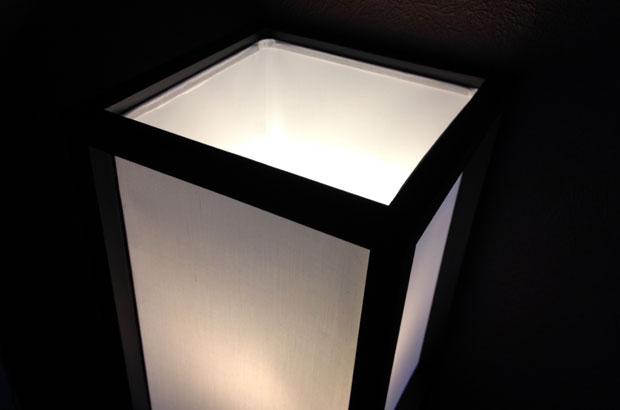 We use a big energy saving bulb that gives a pleasant and soft light through the white fabric shade. We love our new lamp and the storage it's provided us with. Our sofa is clear of clutter which is lovely!
The only thing I would change is to put the cable towards one corner so that it's not in view so much but you can just tie it with cable ties to make sure it's in the corner that's not visible.
The Wooden Shelving Unit Floor Lamp costs £39.99 and is also available in white and oak — both very stylish, too.
We were sent this lamp for this review. As always, all my reviews are 100% honest and all thoughts and opinions are my own.