Zero Waste Packed Lunch Options – Boxes, Wraps, Containers…
|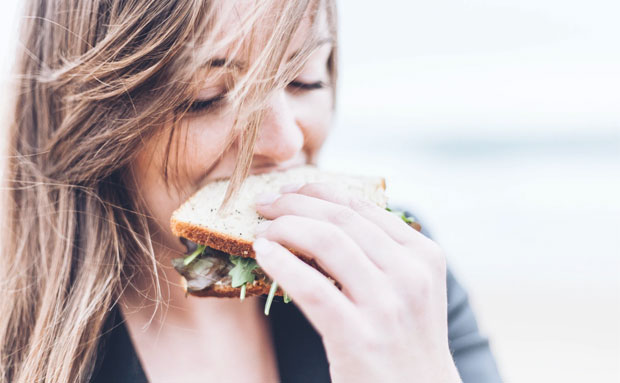 Zero Waste Packed Lunch Options – Boxes, Wraps, Containers…
Hello, Plastic Free July! When you're trying to live more eco-friendly and reduce your waste, making your own packed lunch to take to work is a great idea and, with a few tweaks, this can be a completely zero waste option. In this article, I've collected a few of the best options for a zero waste packed lunch for adults and children.
Below are some items that will help make you're lunch plastic free and zero waste!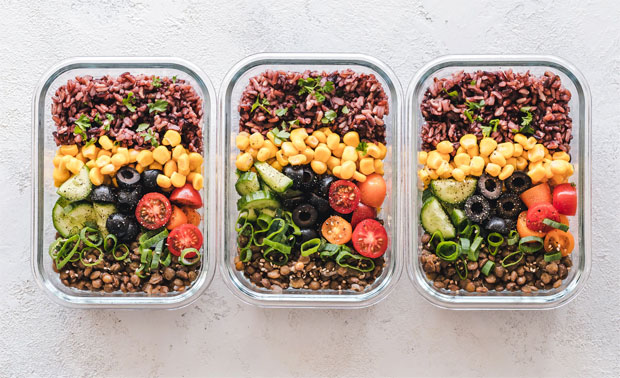 A lunch box is probably the first thing that comes to mind when you think of a packed lunch. For a low waste option, use what you have first and then invest in high quality options that are made from sustainable and recyclable materials. Glass is a great option if you want to be able to warm up your lunch at the office, using a microwave or an oven. The downside of glass is that it's very heavy to carry around but it's the best option for a lunch that needs to be heated up and glass lunch boxes are easy to wash in the dishwasher too. They're often 100% leak-proof too so great for soups and things like that.
Steel lunch boxes and steel snack boxes are great as they are lightweight, very durable and protect the food inside well. Some are not leak-proof so might not be suitable for liquids. Some have a secure seal though and you can even get insulated stainless steel lunch boxes to keep your food hot or cold.
Snack Bags & Reusable Wraps
Plastic bags and cling film are plastic products that some people struggle to stop using. Sure, they're convenient but they're such a waste and there are options available, like these gorgeous and very practical reusable sandwich wraps and snack bags from Live in the Light.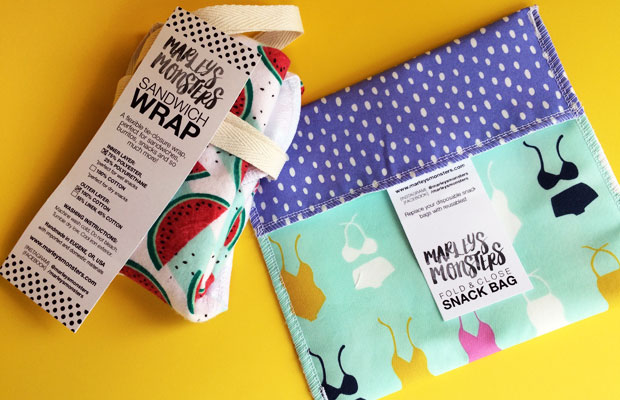 They're available in lots of different designs and colours.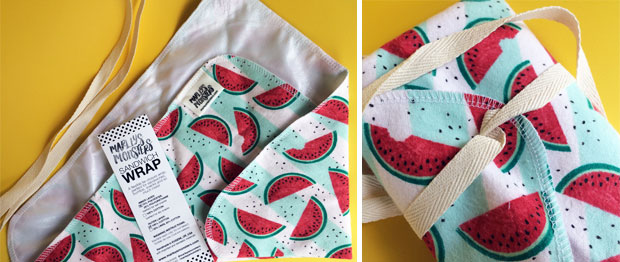 The reusable Sandwich Wraps have a 100% cotton flannel outer layer and a food-grade, waterproof PUL lining and comes complete with cotton twill cords so that you can secure your sandwich/wrap/bagel or other food to store at home or take with you. When used, you simply wash in the washing machine on a cool setting with similar colours and hang up to dry. They measure approximately 14″ x 14″ and have two sewn-in 18″ straps.
The adorable Snack Bags are so handy too! They are a fold and close design and can be used for sandwiches or snacks of different kinds. I like to use ours for my toddler's snacks! They have a waterproof PUL interior lining, an outer made of two cotton prints that have been backed with a stabilizer for durability and support. The edges are overlocked for durability and to prevent fraying. They're approximately 7.5″x 6.5″ and can easily be washed in the washing machine too like the wrap above. So handy!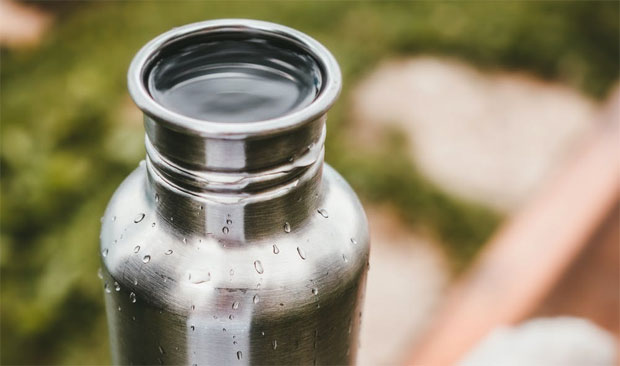 Reusable Bottles & Takeaway Coffee Cups
A reusable stainless steel bottle is one of my favourite eco investments. I have a few as we are a family of five and take a bunch when we head out together. I use non insulated ones and love using our insulated water bottles for summer to ensure our water stays nice and cool. If you enjoy a coffee to go (or never get the chance to drink your coffee hot at home with the kids!), then a takeaway style stainless steel coffee cup is great too. They're sized according to the sizes in coffee shops so are really easy  to use.
The products from Live in the Light were kindly gifted.