2023 Valentine's Day Gift Guide for Her | Valentine's Day Gift Ideas
|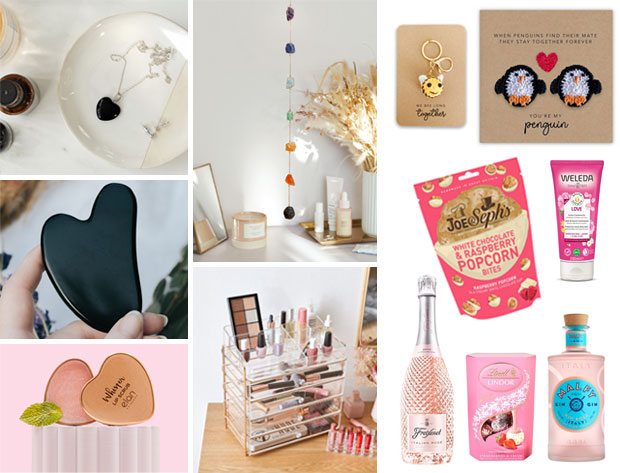 2023 Valentine's Day Gift Guide for Her | AD
We have nearly reached the end of January which means it's time to start thinking about Valentine's Day and how to celebrate your love for your partner. If you are looking for some gift ideas for a woman in your life, read on for my 2023 Valentine's Day gift guide for her with my top picks for this year.
Black Obsidian Jewellery and Accessories from Xander Kostroma
Jewellery is a classic and romantic Valentine's Day gift. This year, give the high street jewellery shops a miss and choose something more unique and special. Xander Kostroma creates collections of crystal jewellery and accessories for people who are looking to connect more with their sense of style. All the jewellery is handmade in small batches using fairly sourced crystals and 925 sterling silver or gold-plated components.
The new Black Obsidian stone heart collection is ideal for Valentine's Day and includes lots of beautiful products to choose from – different styles of necklaces, bracelets, and earrings. Black Obsidian is a strong protective stone and is used to block negative energy from the environment around you. It's believed to stimulate growth, clarify the mind, and dissolve emotional blockages while promoting strength and compassion in the wearer.
The jewellery from Xander Kostroma is not only gorgeous and beautifully made, but the message behind the pieces is full of meaning too.
Next, you can also see a few of the other accessories that Xander Kostroma offers – the Black Obsidian Crystal Gua Sha and the 7 Chakra's Raw Crystal Window Hanging.
Gua Sha is both a physical and mental practice. You use your Gua Sha tool with facial oil as part of your cleansing skincare routine, holding it at a 30-45 degree angle and gliding it across the skin on your face, in upwards movements to follow the natural lymphatic flow. Repeat each movement 3-5 times before moving on to the next area.
Gua Sha is believed to brighten your complexion, contour and sculpt your face and reduce the signs of fine lines and wrinkles. It can also help relieve headaches and sinus pressure and reduce puffiness and inflammation. On a mental and emotional level, Gua Sha helps you feel connected, grounded, and relaxed as you provide yourself with this loving ritual. You can find guides for the techniques of Gua Sha online.
The Gua Sha by Xander Kostrama is made from 100% Black Obsidian crystal so great for helping draw out mental stress and tension. It comes delivered in a black skull pouch for storage.
For anyone who loves crystals, this stunning 7 Chakra's Raw Crystal Window Hanging by Xander Kostroma would make a stunning gift. It features seven stones, specifically chosen to represent each of the 7 chakras: Amethyst, Lapis Lazuli, Aquamarine, Aventurine, Citrine, Agate and Garnet.
The window hanging is absolutely gorgeous! It's 38cm in length and has generously sized stones. It looks beautiful in the sunshine and radiates positivity. The window hanging you can see here is the gold-plated option but it is also available in silver. It comes gift wrapped in a skull cotton canvas pouch, ready to be gifted to a loved one.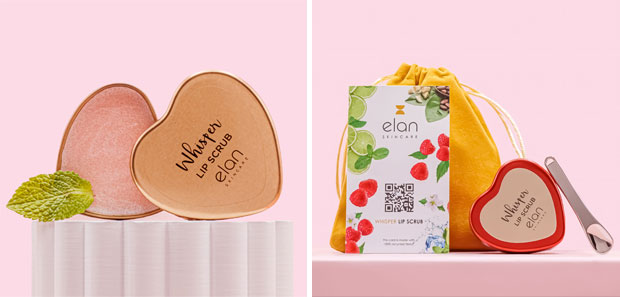 Lip Scrubs from Elan Skincare
Elan Skincare has just released a new beauty product – lip scrubs in two different and delicious flavours. The scrubs come in adorable heart-shaped tins so are perfect for Valentine's Day. The products are 100% vegan and natural and formulated with berry sugar to gently buff away dry skin, cold-pressed raspberry seed oil and cocoa butter for hydration and nourishment, and bayberry fruit wax to leave your lips looking healthy and glossy. The lip scrubs also contain squalene to soften and soothe the skin and prevent dryness and Vitamin E which is a natural antioxidant that rejuvenates and restores skin.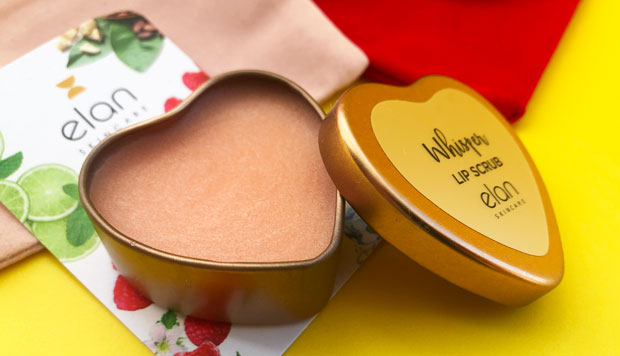 These scrubs provide the perfect prep for Valentine's Day kisses! The two yummy flavours that are available are Mojito and Raspberry and they're sold individually and as a gift set.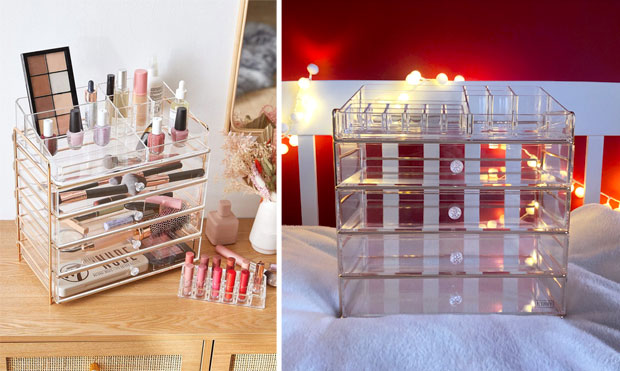 VonHaus Beautify 5 Tier Cosmetic Organiser
If you're looking for a gift for someone who loves beauty and skincare, then this VonHaus Beautify Acrylic Organiser would make a lovely gift. It's a stylish organiser with five tiers: four large removable drawers with crystallised handles, four open top sections, a removable lipstick holder with twelve slots and four open narrow sections. It's made from premium moulded acrylic which looks great and is sturdy to withstand daily use. The clear design looks modern and stylish and lets you see what is where easily. The drawers and compartments sit on a champagne frame which adds a touch of extra luxury.
The generously sized organiser is perfect for storing beauty products in a neat and tidy way and for keeping favourite products within easy reach. It would also make a great organiser for craft supplies.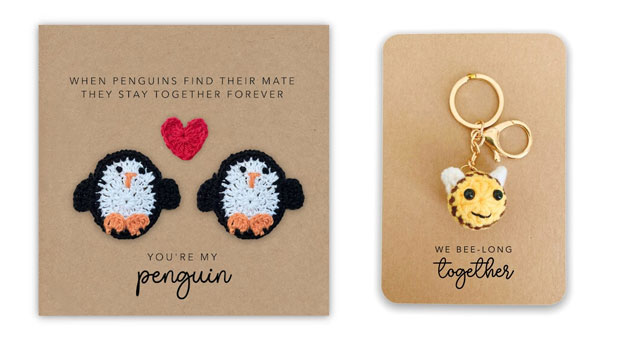 Valentine's Day Cards and Gifts
A Valentine's Day card is a must! Check out small businesses via Etsy for adorable handmade cards. There are lots of sweet cards to choose from and the crochet aspect of these ones above makes them extra cute! My top pick for Valentine's Day is the You're My Penguin card that you can see above.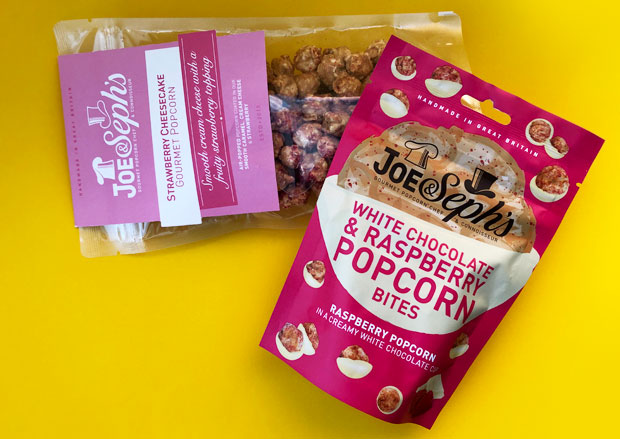 Some sweet treats for your loved one is always a good idea for Valentine's Day! Above, you can see some great gourmet popcorn options from Joe & Seph's. Strawberry Cheesecake Gourmet Popcorn (smooth caramel infused popcorn with cream cheese and a fruity strawberry topping) and White Chocolate & Raspberry Popcorn Bites that combines creamy white chocolate with fruity, zingy, gourmet raspberry popcorn. Delicious!
Another sweet Valentine's Day treat favourite of mine is Lindt Lindor Strawberries & Cream Truffles. I always start craving them around February!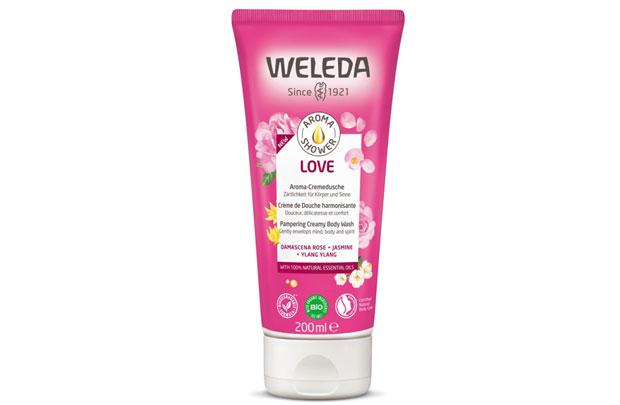 Weleda Love Aroma Shower Gel
Weleda is one of my all-time favourite skincare brands. Their products are gentle, natural and always smell amazing! For Valentine's Day, Weleda's Love Aroma Shower Gel is the perfect choice. It has a romantic fragrance of rose, jasmine and ylang ylang.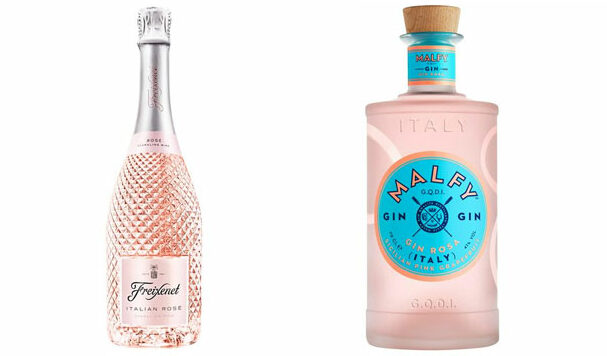 Sharing a few drinks with your partner is a nice way to celebrate and relax together. For Valentine's Day, think pink with sparkling rosé or pink gin to suit the occasion. Some great options that you can see above include Freixenet Italian Sparkling Rosé in a striking cut-glass bottle and Malfy Rosa Sicilian Pink Grapefruit Flavoured Gin. Red wine is fine too!
Hopefully you've found some suitable Valentine's Day gift for her in this year's Valentine's Day gift guide!
Collaboration. Features some gifted samples.