3 New Autumn Wardrobe Staples for Busy Mums
|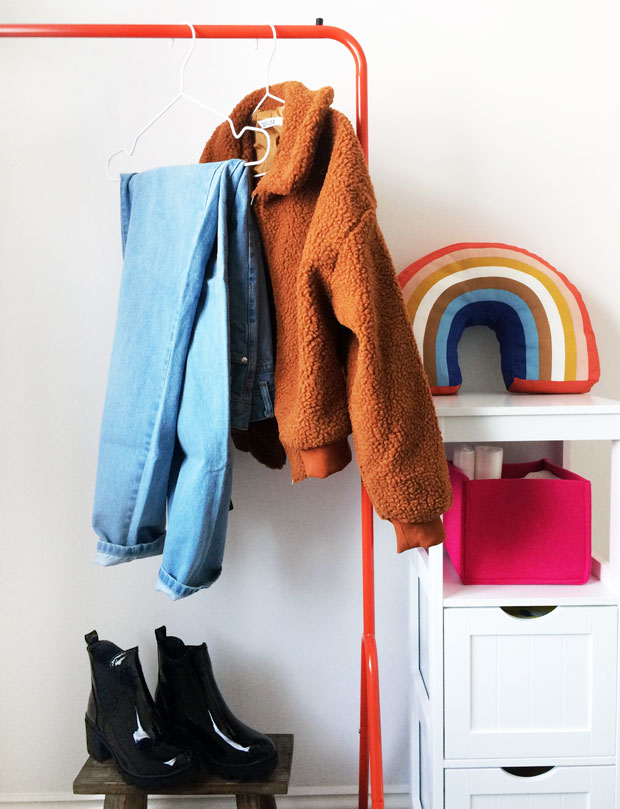 3 New Autumn Wardrobe Staples for Busy Mums
Autumn is here now — there's no denying it. Last week, it was still warm and a bit summery, but this week it's all autumn with drizzly grey days and chilly breezes. I try to have quite a minimalist wardrobe these day with an aim of a capsule wardrobe of items that I love and use often and can combine endlessly.
I've recently added three new autumn wardrobe staples from Lily Lulu that I think I will get a lot of use of this season and beyond. Let's have a closer look at these items that every busy mum should have in their wardrobe.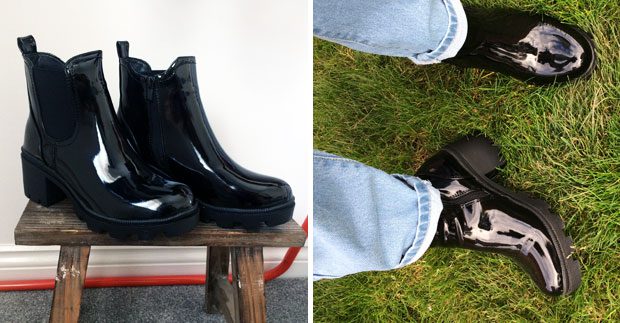 Stylish but Practical Ankle Boots
I have always loved ankle boots and have had various kinds in my wardrobe over the years but I've never had patent ones. I love the shine and slightly alternative look of patent leather on shoes — they remind me of my teenage years when I had a more alternative sense of fashion. My new ankle boots look great and make me feel a bit dressed up but are also practical as the heels are low and the material waterproof. I'm enjoying wearing these on the rainy school runs this week! They fit perfectly, are true to size and are quite comfortable too. Just what I need!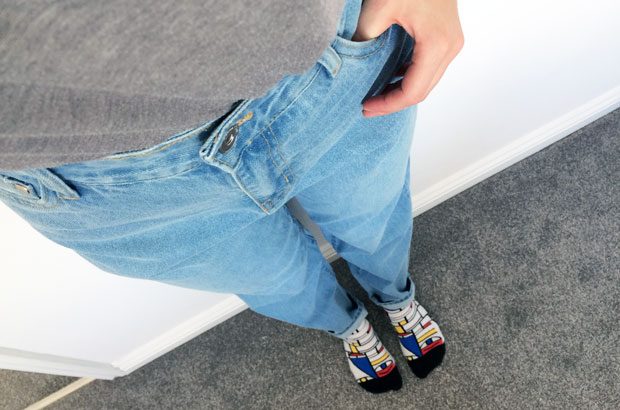 Mom Jeans
I have been a mum for 5.5 years but have never owned a pair of Mom jeans before. I'm usually a skinny jeans kind of gal but also sometimes wear flares. I do love high-waisted jeans and trousers though. I was curious to try the popular Mom jeans and now have my own pair of light blue Mom jeans. Light blue denim is also new to me! I completely understand why these have made a comeback and are popular among women of all ages, mums or not. They are so comfortable, unlike most other jeans! The high waist sits in just the right place without digging in anywhere and the loose fit on the legs allow you to move around easily and comfortable which is essential when you're looking after young children.
Warm but Edgy Coat
I used to have a tan leather jacket that I wore pretty much daily for many, many years (even on my wedding day!) and I loved it so. It started falling apart and was beyond salvageable so I had to get rid of it eventually. Since then, I'd been looking for a replacement, either a leather jacket or something else but it had to be tan and slightly cropped. I'd not really considered teddy coats, but then I found this faux fur teddy jacket in tan and it's a very similar fit to my old leather favourite. It's warm enough for chilly autumn days, it's comfortable and just a bit edgy and more interesting than most coats.
Now I have updated my wardrobe with these three items and I feel like I've got loads more options to play around with. The boots go with anything and for any occasion, the jeans are perfect for school days, playing with the kids at home and running errands and the coat is an easy way to look put together when you're heading out of the house in a rush.
Have you invested in any new autumn wardrobe staples?
The featured items were kindly gifted for review.