Black Spade Fits Perfect Ribbed Jersey Nightdress Review
|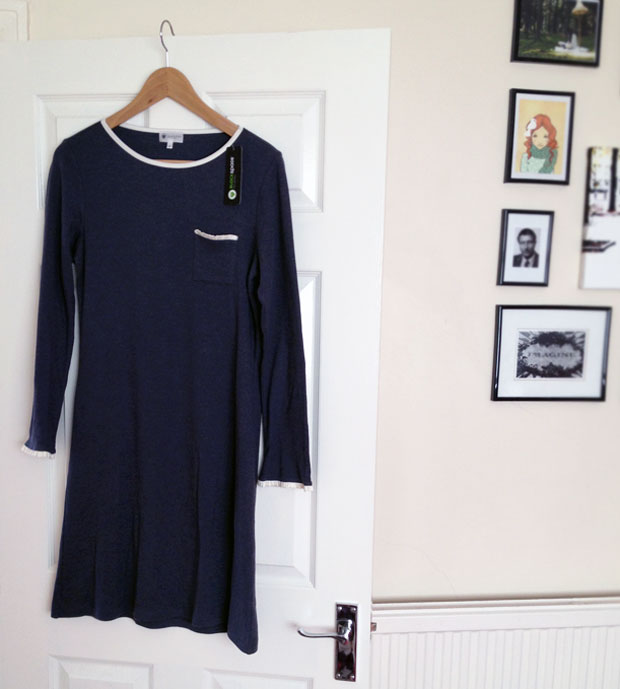 Black Spade Fits Perfect Ribbed Jersey Nightdress Review
Comfortable nightwear is a very important part of a good night's sleep and I love the luxury of good quality sleepwear. For the past 9 months or so, I've had to choose my nightwear items depending on if they were breastfeeding friendly or not because Baby No. 2 has been feeding a lot throughout the night.
I'm finally at a stage where not everything I wear needs to have access to my milk machines because my baby can go longer without feeds (especially through the night) and has a bottle of milk some nights when I want to drink wine.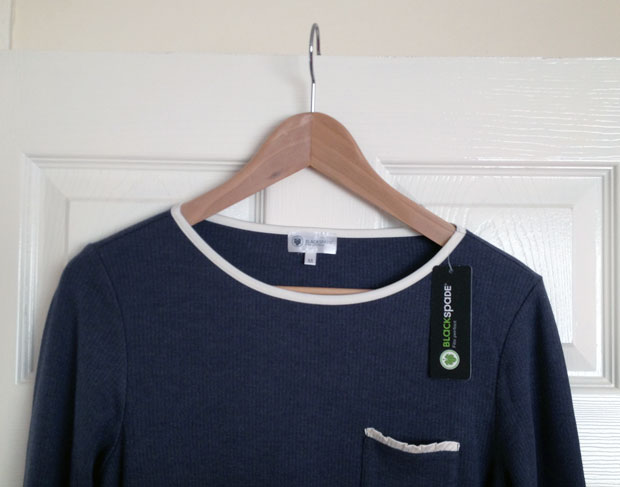 I've got a new nightie by Black Spade and it's perfect for this season. It's a ribbed jersey dress in anthracite (dark grey-blue) with a rounded neckline and a decorative pocket on the left side. It's got a silky white trim on the neckline, the pocket and the sleeves which looks lovely!
It goes down to about mid-thigh on me — I'm 176cm tall and wear a size medium in this item. The material of the nightdress is nice and thick and so soft and cosy. The mix is 50% Cotton, 25% Polyester and 25% Viscose and makes a great warming fabric for this season. It's machine washable, of course.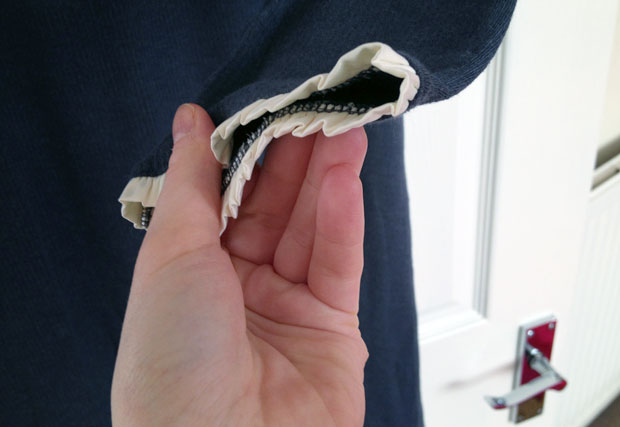 The nightdress is really comfortable and fits perfectly! It doesn't dig in anywhere and there are no scratchy labels — it's pure comfort and it stays in place all night.
For me, once we get to the early morning hours, I can easily pull the dress up to breastfeed my baby and continue to sleep for a bit longer.
I look forward to getting back into this lovely nightdress tonight! I've heard there's a matching pyjamas available too so I need to go check that out.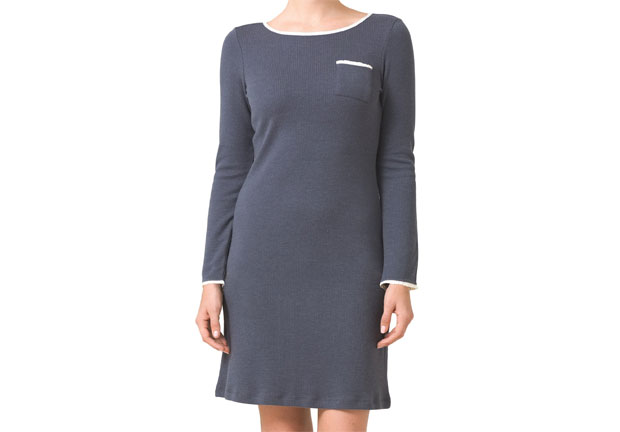 Sample provided to me for this review. As always, all my reviews are 100% honest and all thoughts and opinions are my own.