4 Tips on Choosing a Vacation Route as a Spiritual Person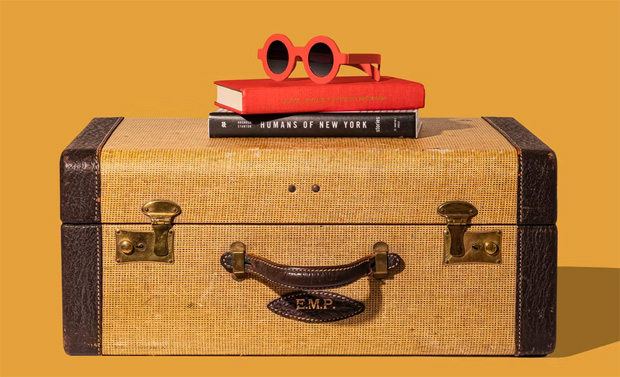 4 Tips on Choosing a Vacation Route as a Spiritual Person
When planning a vacation, many people look for destinations that offer plenty of opportunities to sight see and explore. Some focus on places with a rich history, while others might prefer natural beauty or beach towns. But what if you're looking for a vacation that will offer a more spiritual experience?
If you're a person of faith, finding the right vacation destination that will align with your beliefs can be tricky. You want to find a place that will offer you the chance to connect with other like-minded people, but also one that provides plenty of opportunities to relax and have fun. To help you narrow down your options, here are six tips for choosing a vacation route that will be spiritually satisfying as well as offer you the chance to meet people and have a fun holiday.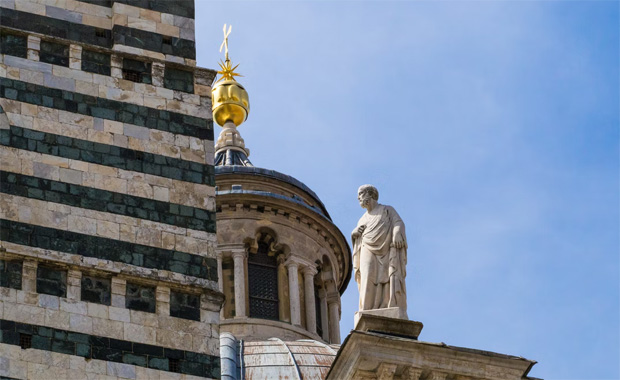 Decide of What Kind of Experience You're Looking for
When it comes to planning a spiritual vacation, the first step is to decide what kind of experience you're hoping to have. Are you looking to visit ancient pilgrimage sites? Or do you want to attend festivals and events? Maybe you're interested in exploring new spiritual practices or finding a place to meditate and reflect on your beliefs.
For instance, you might want to consider traveling to the Holy Land and exploring places like the Church of the Nativity and the Garden of Gethsemane. On the other hand, if you're looking for a more immersive experience, you could join a Kykkos Monastery's spiritual tour in Cyprus or take part in a Buddhist meditation retreat in Thailand. Once you have a better idea of what you're looking for, you can start to research destinations that will offer that type of experience.
Be Aware of The Local Customs
When you're traveling to a new place, it's always important to be respectful of the local customs and traditions. This is especially true when you're visiting a country with different beliefs than your own. Before you book your trip, take some time to research the local practices and customs so that you can be prepared for what to expect.
For instance, if you're planning on visiting Morocco, it's important to know that visitors are expected to dress modestly and avoid displays of affection in public. In contrast, some countries like Japan is home to many different beliefs, including Buddhism and Shintoism, so there are no specific dress codes or behaviors that visitors need to be aware of. By doing your research ahead of time, you can avoid any potential cultural missteps and make sure that you have a respectful and enjoyable trip.
Consider Who You'll be Traveling With
When you're planning a spiritual vacation, it's important to consider who you'll be traveling with. If you're going on a trip with your family or a group of friends, you'll need to find a travel destination that everyone will be comfortable with. For instance, if you're traveling with young children, you might want to avoid places that require a lot of walking or have strict dress codes.
If you're traveling solo, on the other hand, you'll have much more freedom to choose a destination that aligns with your personal beliefs and interests. You might even want to consider joining a tour group so that you can meet other like-minded travelers and explore new places together. This is a great way to make new friends when traveling on your own and create lasting memories. And if you are traveling with your spouse or partner, you might find that planning a trip to a spiritual destination can be a great way to bond and deepen your relationship.
Find a Place That Offers Plenty of Activities
Even if you're looking for a spiritual experience, it's important to find a destination that offers plenty of activities to keep you occupied. After all, you're on vacation! Look for a place that has plenty of things to see and do, whether it's exploring ancient ruins, hiking through beautiful scenery, or indulging in some local cuisine .
For instance, if you're interested in visiting spiritual sites, you might want to consider a destination like Israel, which is home to many important historical and cultural landmarks. Or, if you're looking for a more relaxation-focused trip, you could head to the beaches of Bali or the mountains of Nepal. No matter what your interests are, there's sure to be a place that offers the perfect blend of spirituality and fun.
Whether you're looking for a deep spiritual experience or simply want to learn more about other cultures, planning a spiritual vacation can be a great way to do it. Just be sure to do your research ahead of time and choose a destination that's right for you. With these tips in mind, you're sure to have a trip that you'll never forget.
Author: Allen Brown.