Your Kids Will Love these Activities in Samui
|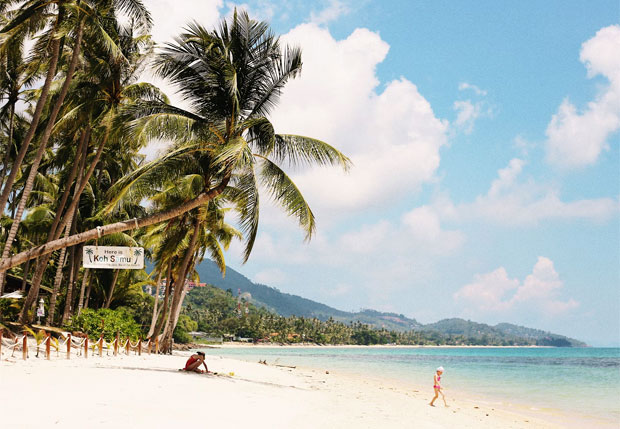 Your Kids Will Love these Activities in Samui
Thailand is a beautiful place for a holiday. Many people think of luxury beach resorts surrounded by white billowing curtains overlooking a flat turquoise ocean where the single beautiful woman slowly sips a drink with a lot of fruit stuck on top. But in reality it's so much more. Thailand is fortunate to geographically stretch, with mountains in the north and amazing beaches in the south and surprising things like lush lakes and near deserts in the middle. This all means that whether you travel alone or with the whole family there is something for everyone.
Koh Samui is no exception. The perfect Samui holiday with kids starts at your own private luxury villa. With enough bedrooms for everyone in the family, a private pool with no chance to disturb other guests and a spacious living and dining area for catered meals that will bring everyone together this is the best option to enjoy a holiday in Samui. Also being centrally located helps with getting to all the activities there are to do. Just ask your personal Villa manager to arrange anything from car trips to tours to bike rentals.
Pink Elephant Samui Water Park
Pink Elephant Water Park is an impressive attraction where fun in the water can be had all day. On the outside it does not look like much but inside it's massive! Many high quality rides where European expectations will not only be matched but exceeded. Your child will have a blast here all day running around and taking in the rides, sights and sounds. A twelve metre tall high speed slide whips you down and into a large bowl where you spin around before coming out to a safe stop. There's also a wave pool where kids can enjoy playing in a controlled monitored water environment. If you have very small tykes try the kids lagoon. Hours of wet splashes ahead in the calm shallow waters. Surrounding all this is the lazy river where the whole family can ride the tubes around all day.
Central Festival Samui is not just any shopping mall. It is the island's largest shopping and dining experience. With high end boutique shops for the parents and a fantastic kids playground with a pirate ship adventure house, a movie theatre and an online video arcade. The kids can be entertained while the adults shop, everyone will go home happy and exhausted.
Ang Thong Marine National Park
For young learning minds what better place to be than an educational and inspiring national park. Teach them what it's like in a tropical environment. This visit will be sure to instill an understanding and compassion for nature of all kinds. From brilliant lakes to tropical seas, hidden caves and jungle animals this park has much to discover. Take a snorkeling adventure or a kayak voyage to truly experience nature up close. Ang Thong Marine National Park is just one hour northwest of Samui Island. It offers fantastic island-hopping opportunities for kids of all ages.
Aquapark Samui is a collection of giant inflatable floating objects with different shapes and sizes. That sounds strange I know, but stay with me. Think of it like a floating parkour course with pyramids, bridges, trampolines, and platforms all connected. Life jackets and tethers required ensures the full safety for kids and adults. Spend the day running, jumping and climbing across these structures all while out in the beautiful ocean waters of Samui.
Experience the treetop jungle of Samui by zipping from tree to tree on a zip line. You can feel like Tarzan in this multi platform course with experienced guides at every landing. This one is more for the older kids of ages seven and up and has a high standard of safety from the highly trained staff. There's nothing like the rush of the wind on your face and you fly by trees and zoom in and out of the canopy.
Guest Article.